A Quick Guide to Efficient Resource Scheduling
(Updated on )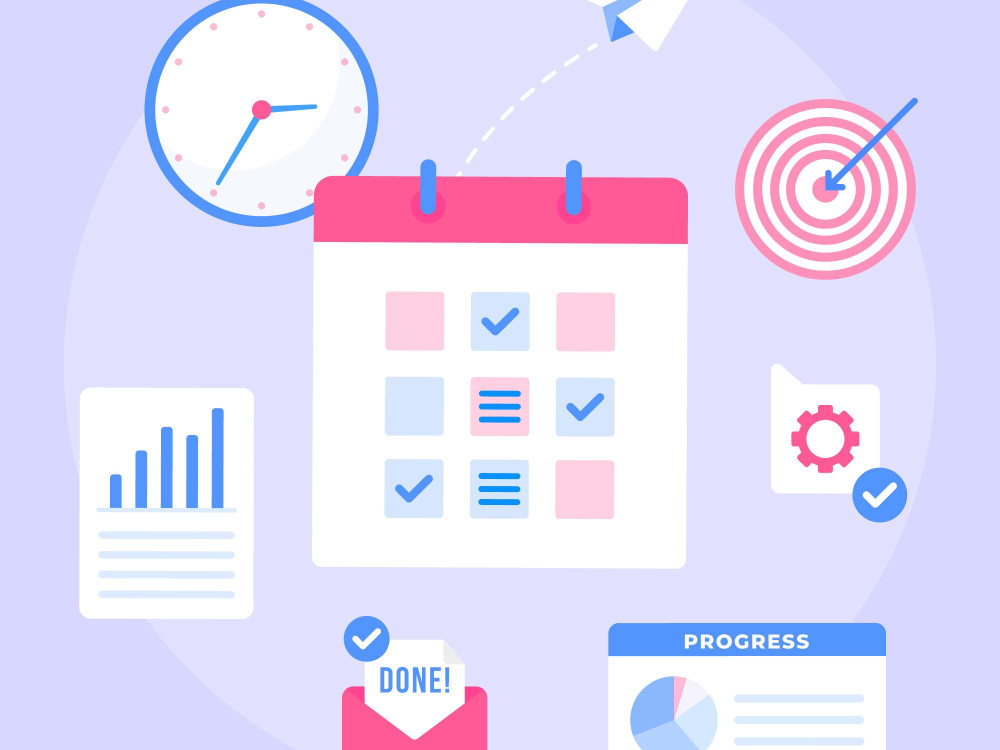 When we think about the value of our resources, we would typically want to make the most out of them, squeezing every bit of dollar so that we know that the money we paid is worth it. For a business, resources can mean a lot of things, such as our office, the meeting rooms, the equipment and machinery, and even the employees we hire.
But all that's said, how can you, whether you're the business owner or the project manager, effectively use all of them without adding in any more brainwork, time, and effort? Well, that's where resource scheduling comes in.
Defining Resource Scheduling
Resource scheduling is all about delegating the right amount of time to the right person with the least amount of friction. From a project manager's standpoint, this can be seen as assigning certain tasks to the most appropriate team member. The simplest way to define resource scheduling would be the gathering of knowledge about all the resource assets of a business and using that knowledge to determine how you can create a schedule that's most productive for everyone in the organization.
1. Communicate with Your Team
It's not enough to assume your team member's skillset by looking at their resume and job title. To have a more efficient workflow, it's best to familiarize yourself with each of their strengths and weaknesses. Even though a member's title says digital marketer, you can quickly find out if they're better at managing ads or doing email marketing by asking them which tasks they prefer more.
Sometimes it's not about the technicalities of work, but about finding the potential of each member towards a particular career path that makes your resource management so much more effective.
2. Utilize A Resource Scheduling Tool
While you can use spreadsheets as a temporary scheduling tool, it's really not enough when your tasks, projects, and team members are continuously growing in size. As with every business's goal, yours will probably reach (or have already attained) a turning point of exponential scaling. When this happens, you'll really want to switch to a more productive method, such as using a resource scheduling tool.
Unlike spreadsheets where you have to make your own scheduling template or adjust every now and then depending on the project, a tool like Smartoo can have these automated for you with a click of a button. Scheduling can be as easy as dragging and dropping project blocks. This can be used for adjusting deadlines, moving project dates, and removing/adding new team members to a project.
3. Balance the Workload
If you've ever felt overworked, then you know exactly how this will increase the efficiency of your resource scheduling process. By thinning out the tasks to each of your team members, you are ruling out (or at least lessening) their chances of being burnt out. And just like that, you've decreased your employee turnover rate. Saving you 2x the employee's salary right out of the gate.
Keeping everyone's work as balanced as possible negates all these disadvantages, but also something as important, improving their productivity and perspective towards the business