An Agency Focused Project Planner
Create project schedules just the way you like it. Add phases, milestones, budget control, and much more to maximize project success and team productivity.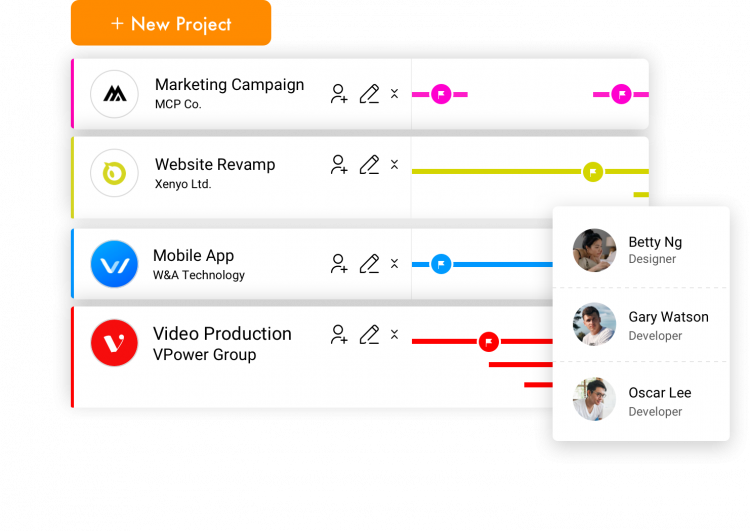 Budget Control & Forecasting
Track project budgets & spending
Know how much projects cost with automated employee rate and total man-days computation. Quickly compare company spending with project budgets through a dedicated insights tab.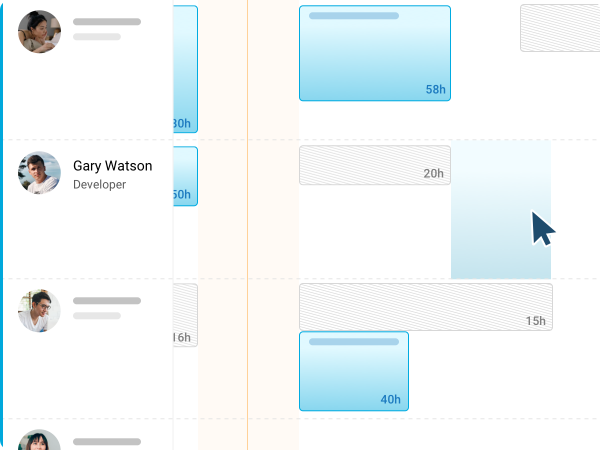 Improve Project Success Rate
Visualize entire project timelines
See projects with Gantt chart timelines and filled-in team member schedules. No more guesswork, plan projects and conquer scope creep from day one.
COMING
SOON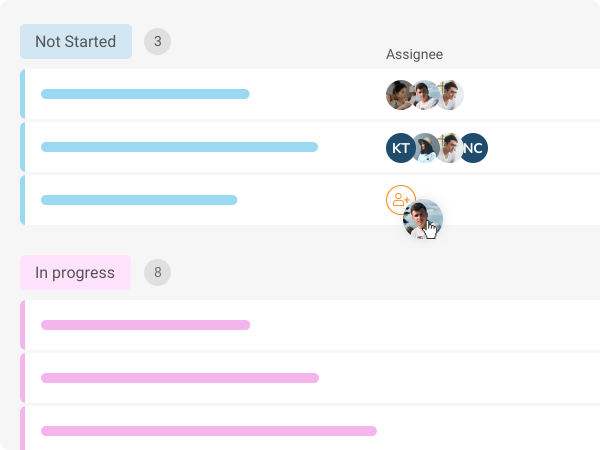 Efficient Team Scheduling
A timeboxing app for the whole team
Adapt one of the most effective self-improvement productivity strategies to your entire team. Schedule tasks by the hour with intuitive and color-coded time blocks.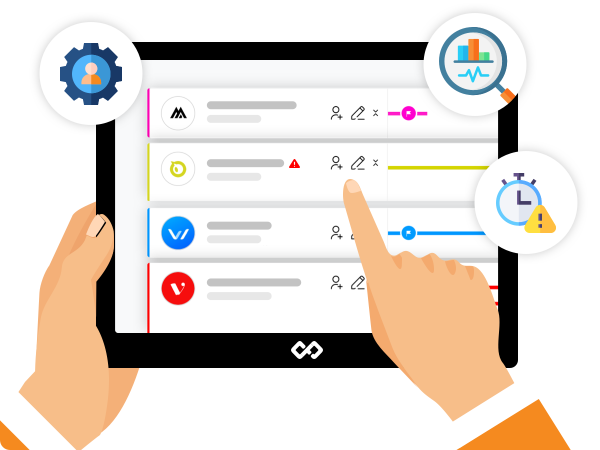 Frequently Asked Questions
How does Smartoo track budgets?
Smartoo collects project data securely and translates them into business insights found in the Report tab of your dashboard. These insights are segregated into categories such as utilization, clients, projects, etc. In projects, you can find data regarding the original project budget and the computed spending based on the schedules and team members added to the project.
How are Project Planners better than Spreadsheets?
Unlike Sheets or any other excel-styled tools, a project planning software is specifically designed to make project management easier. 
The problems with sheets and excel files:
1. They get convoluted over time
It's easy to plan projects on a blank slate. But once you've accumulated enough projects, it becomes noticeably more difficult to manage. In addition to that, mistakes are much easier to make, random cells have notes someone made a few days ago, and too much lain information overwhelms team members.
2. Difficult to update / Time consuming
Templates make project management easier for sheets and excel because of the pre-made formulas and design. But even with that, it's still not easy to update project details. Oftentimes, you'd find yourself re-highlighting certain cells to move a project  date or moving entire rows to fit new tasks.
3. Collaboration is difficult
There is no notification feature to let you know someone changed a project's deadline or maybe a way to share files. On top of that, collaboration in sheets requires a learning curve for all team members. This wastes time especially when you frequently hire new members.
How Smartoo solves these issues:
1. Segregate projects based on labels and color
In a project planning tool, projects are color-coded and can be tagged with a label depending in your company's style. You could place labels on projects based on the client, the department that's handling it, or even a team name you made up for specific projects.
2. Intuitive project planning
Because of how specific these tools are, it's understandable to say that they make project management easier and faster to do. The simple feature of drag & drop is enough to shave minutes off project planning.
3. Team-focused tool
Project planners communicate schedules and tasks to everyone using charts and real-time updates. This setup makes it easy for managers to see a project's progress and keep tab on changes made by team members.
How does Smartoo's pricing work?
Our project planner scales with your business. Pricing for Smartoo is charges per user, meaning that a 10-team agency won't have to pay the same price as a 50-team agency.