Boost Your Agency's Productivity and Profitability
Gain Business Insights with just Project and Resource Scheduling, say Goodbye to Tedious Timesheets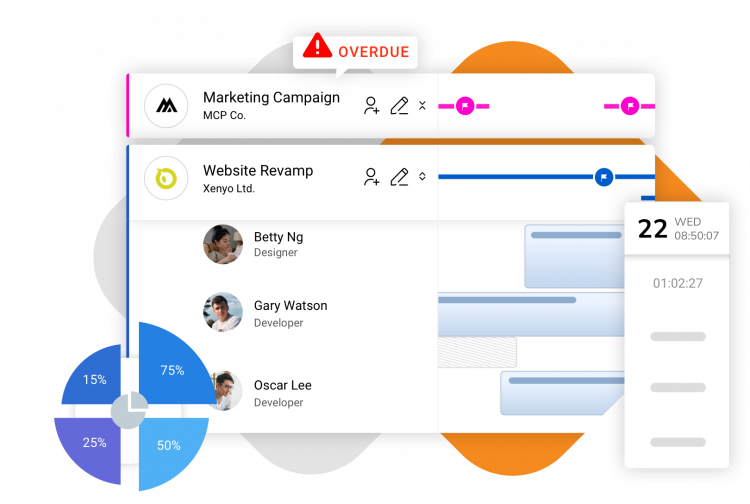 From a company trusted by teams worldwide
Plan Projects based on Real Availability
Easily Keep Project Schedules Updated
to get critical insights to improve your Agency or Service Business profits and efficiency.
Manage Schedules Easily with Drag & Drop
Add your projects and team quickly and easily. Drag and drop on the schedule to assign tasks.
Holistic View on Multi-Projects Across Teams
Look across projects and track multiple teams. Schedule & assign based on team's capacity and forecast the project pipeline.