100+ Remote Work Tools to Boost Work from Home (WFH) Productivity
(Updated on )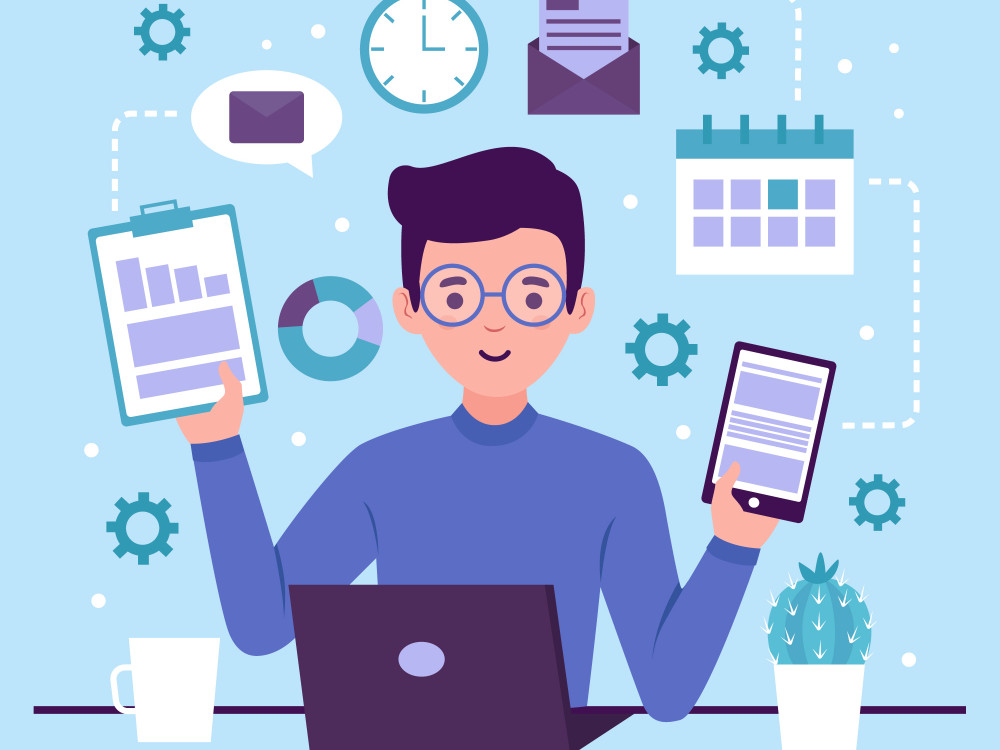 Working from home has tipped the scales in our favor. We have gained freedom from daily commutes, uniforms, and sometimes unhealthy work environments. But despite the massive number of life benefits, this freedom comes with a scary con: our productivity at work.
It's now easier to download that favorite game or show you've been binge-watching during work hours. And while that's great for your dopamine-loving brain, you still need to show up at work and deliver a quality performance.
Maintaining high productivity levels at home is a great way to convince your current and future employers that you're better off working in your pajamas.
To help you achieve that future, my WFH colleagues and I have compiled and organized the best 100+ remote work tools you can use today!
* This article is constantly updated, so you'll find more interesting apps/tools as time goes on!
For people who want to see their tools on this list, send us a message at [email protected]. We will be happy to evaluate your tool to see if its quality meets our qualifications.
We measure tool quality based on these factors:
Solves specific work from home problems
When its benefits outweigh its price
Has better build quality than its competitors
Has unique features not found in similar tools
Quick tip: We made it convenient for you to browse the list. Not only is there a table of contents above, but it's also in alphabetical order!
The Top 104 Remote Work Tools of 2023

Updated: August 31, 2023
Brainstorming / Mind Mapping
Storm brains! Map minds! These tools are for coming up with new ideas, formulating new strategies, and structuring upcoming projects.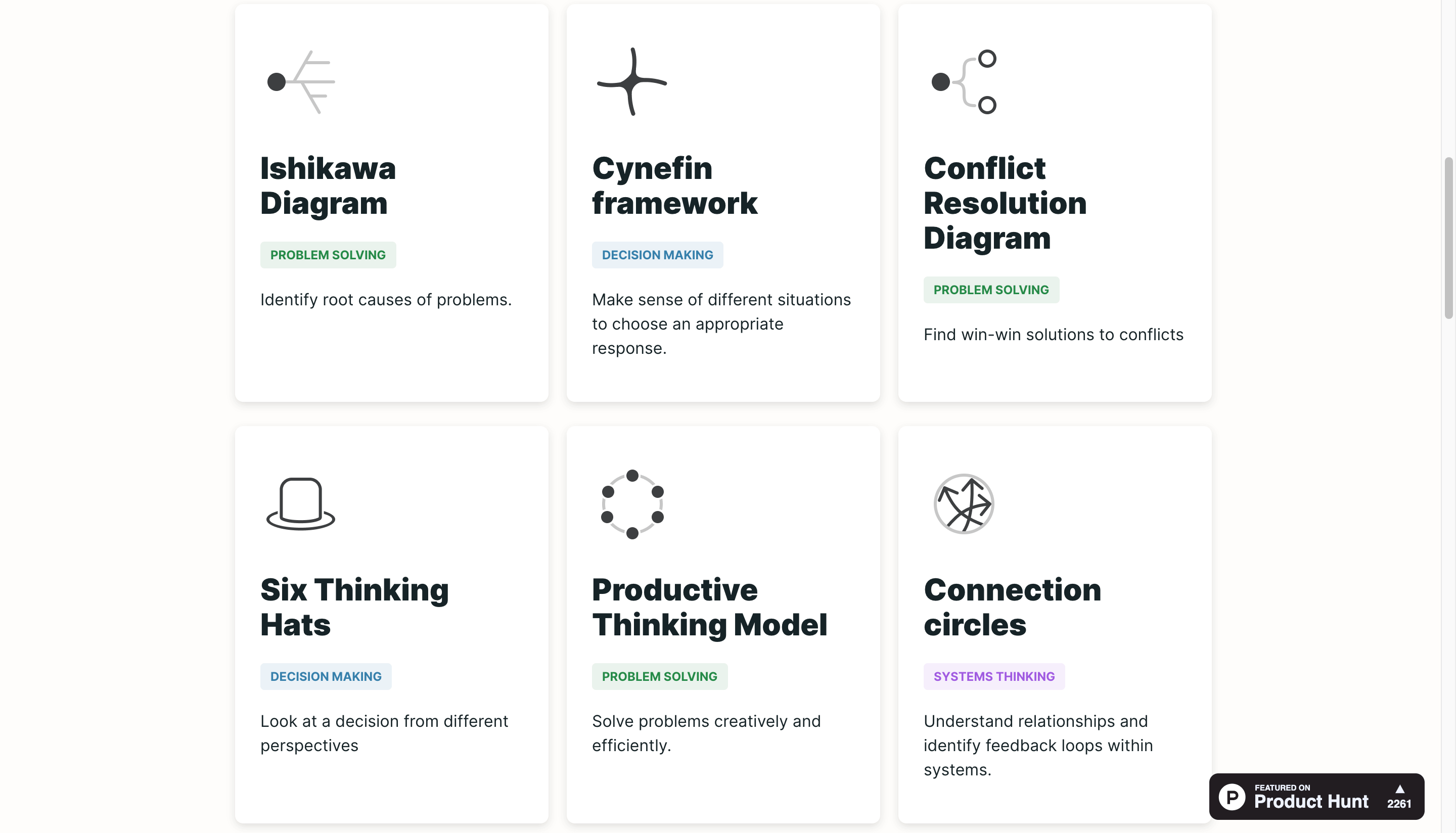 Untools is a collection of thinking tools and frameworks to help you organize your thoughts and processes. You can choose from various categories such as system thinking, decision making, problem solving, and communication.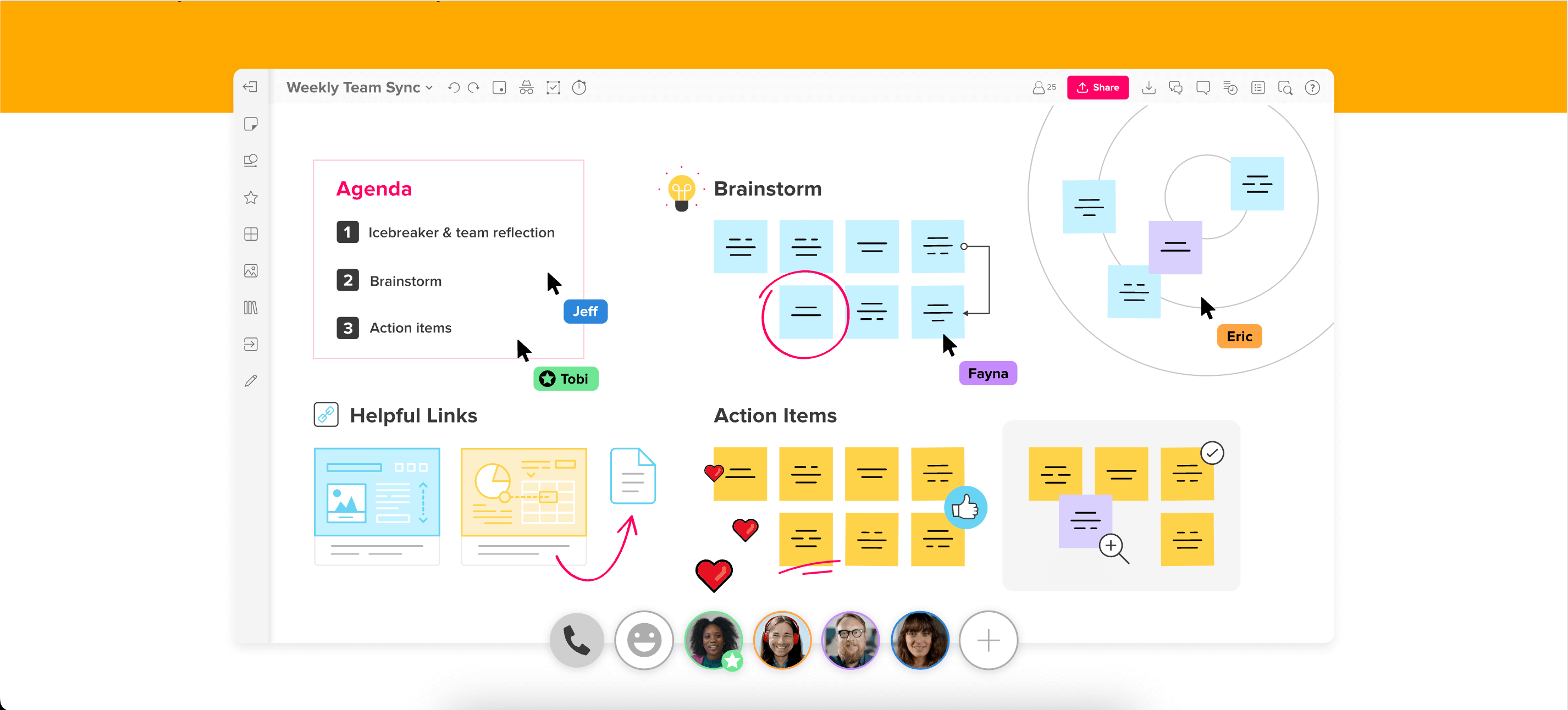 A digital whiteboard to explain and visualize your thinking, Mural has pre-made templates for mapping ideas, such as sticky notes, arrows, and various thinking structures.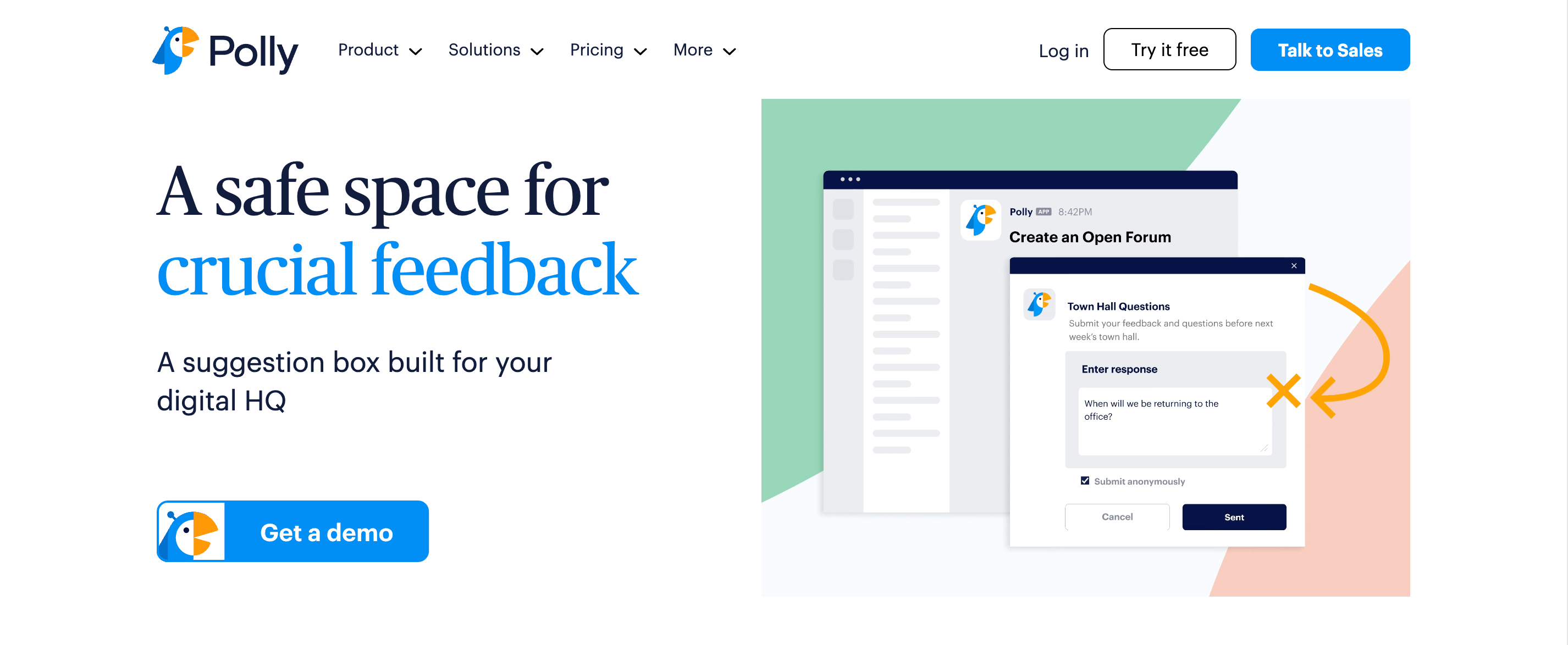 Collect real-time feedback from your remote team in Slack, Zoom, and Teams. Create surveys that let you view data in minutes.
Calendars
One of the simplest ways to organize your WFH setup is by using a good calendar app. Sometimes, a schedule is all you really need to stay on top of things.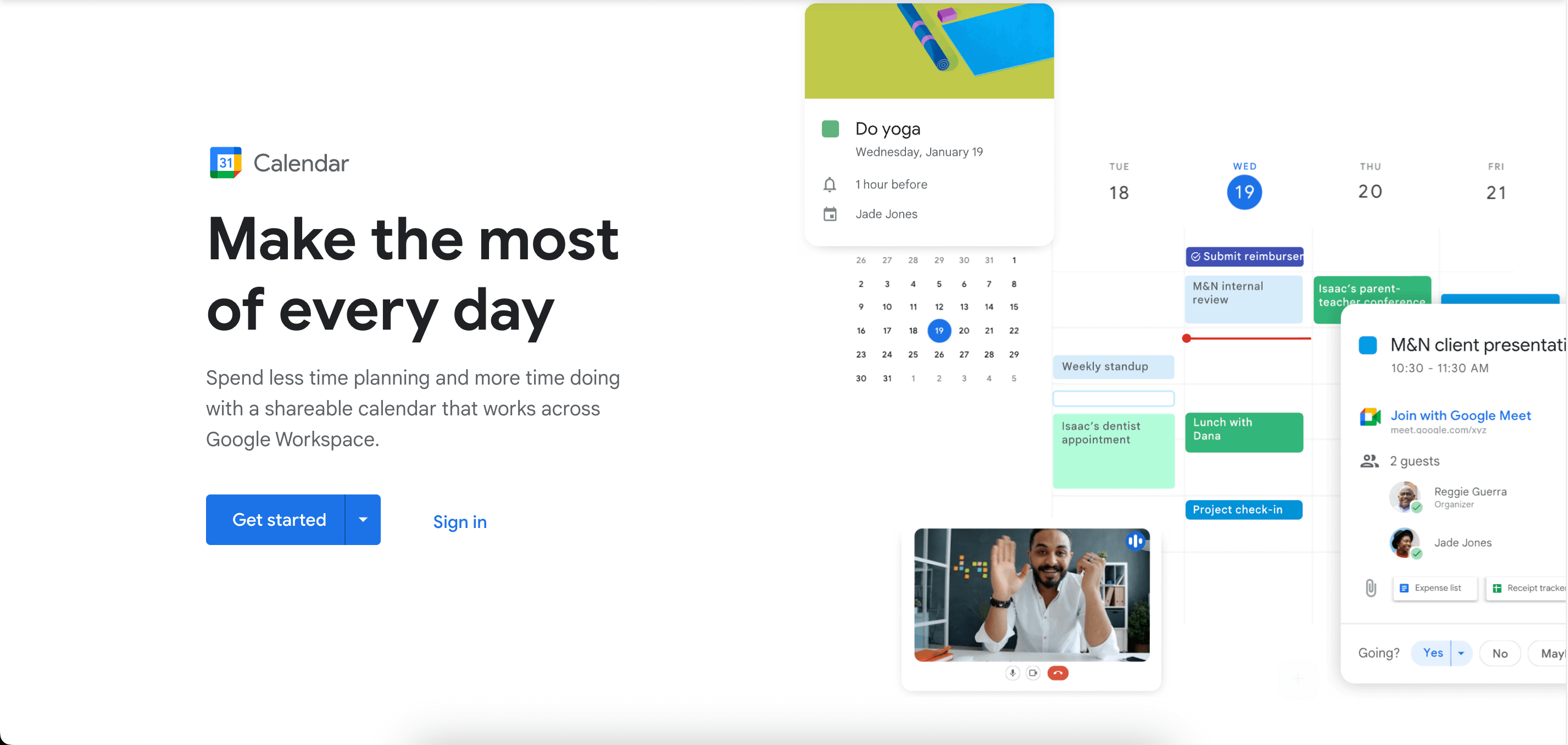 The Google Calendar app helps you schedule meetings and events on the fly. It's designed to cater to both individuals and teams. The calendar seamlessly syncs with your other Google apps.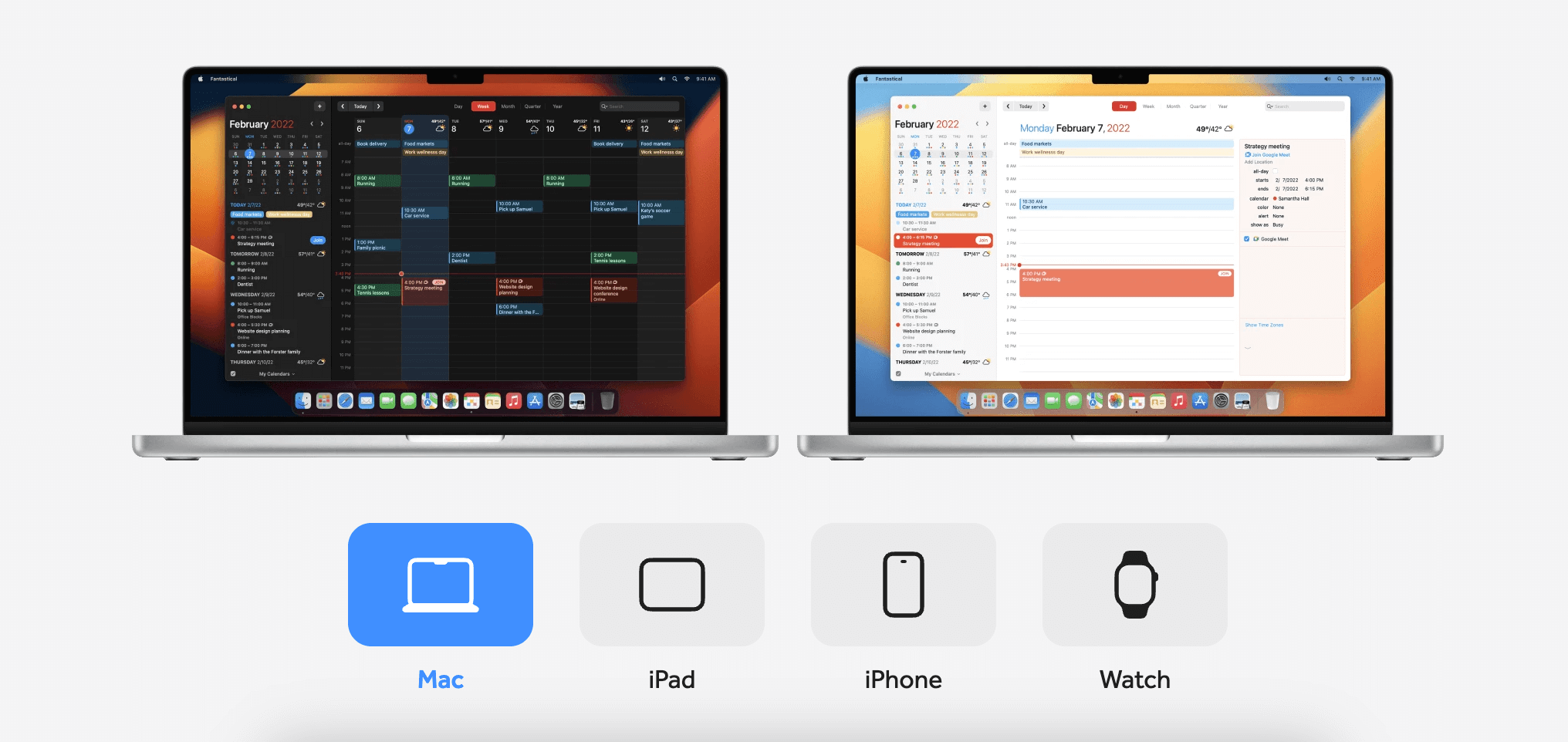 Fantastical 2 is commonly called the best calendar app for Apple users. It's beautifully designed, has integrated weather updates, up-to-date widgets, time zone support, and a lot more. What else could you ask for?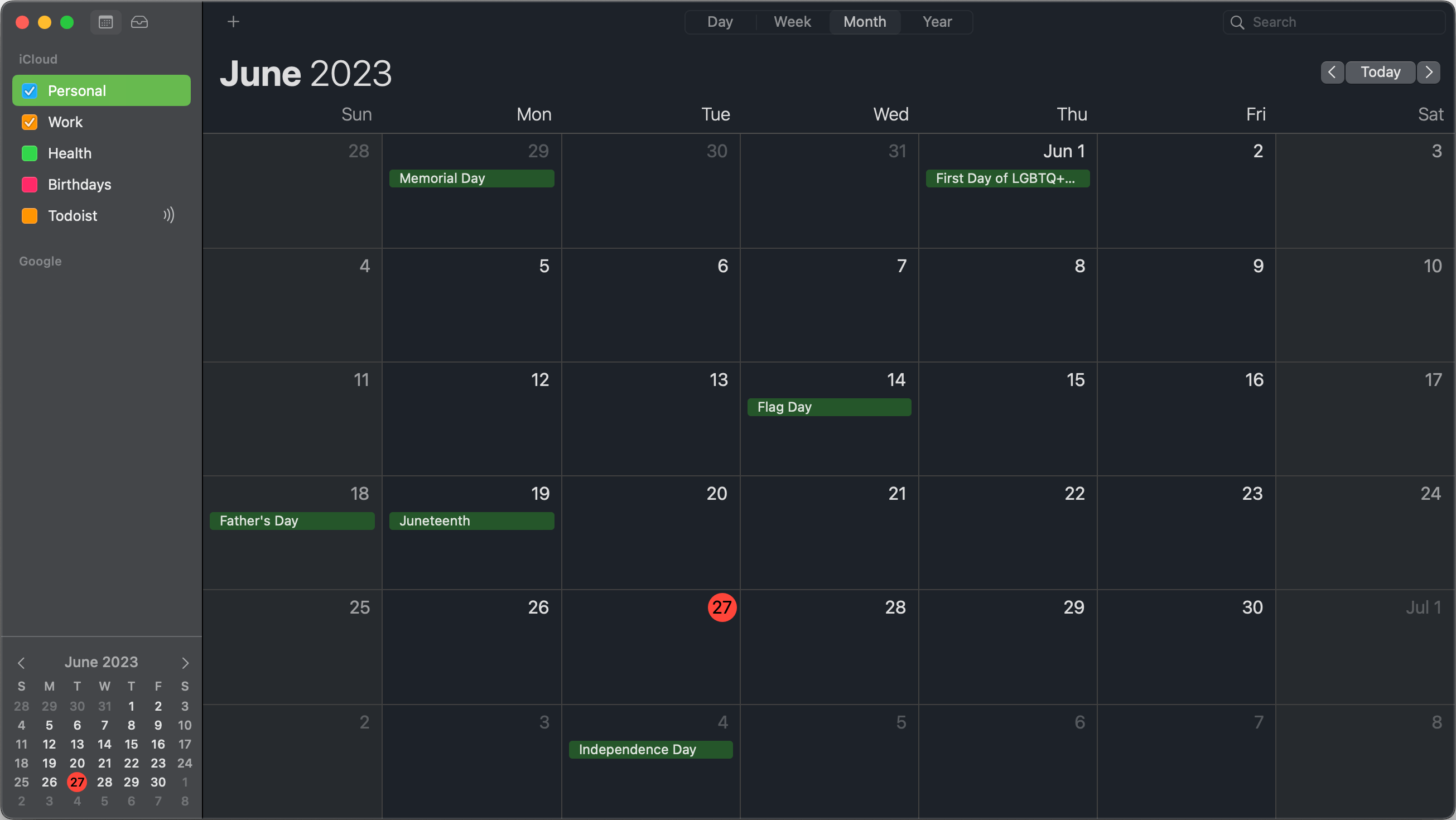 The Apple Calendar boasts of its integration into the Apple ecosystem along with other features such as seamless scheduling planning, drag & drop, and an intuitive user interface -- giving you the ultimate user satisfaction.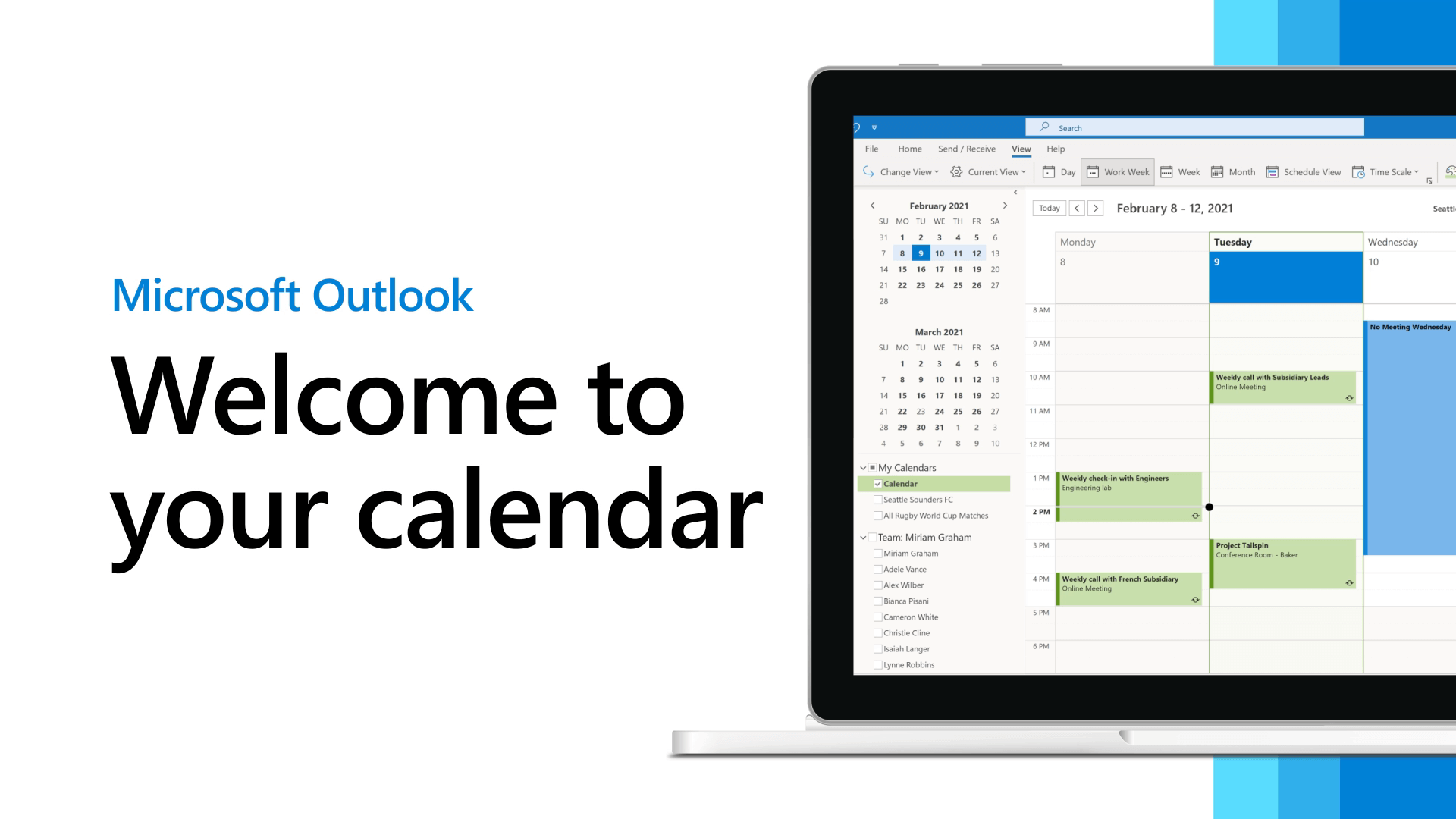 The Outlook Calendar has a simple, intuitive user interface that can be used for calendar, contact, and meeting management.
Collaboration
Humans are social creatures. In order to survive, we must band together and defeat our enemies – whether they're deadlines, heavy workloads, or increasing apartment rates.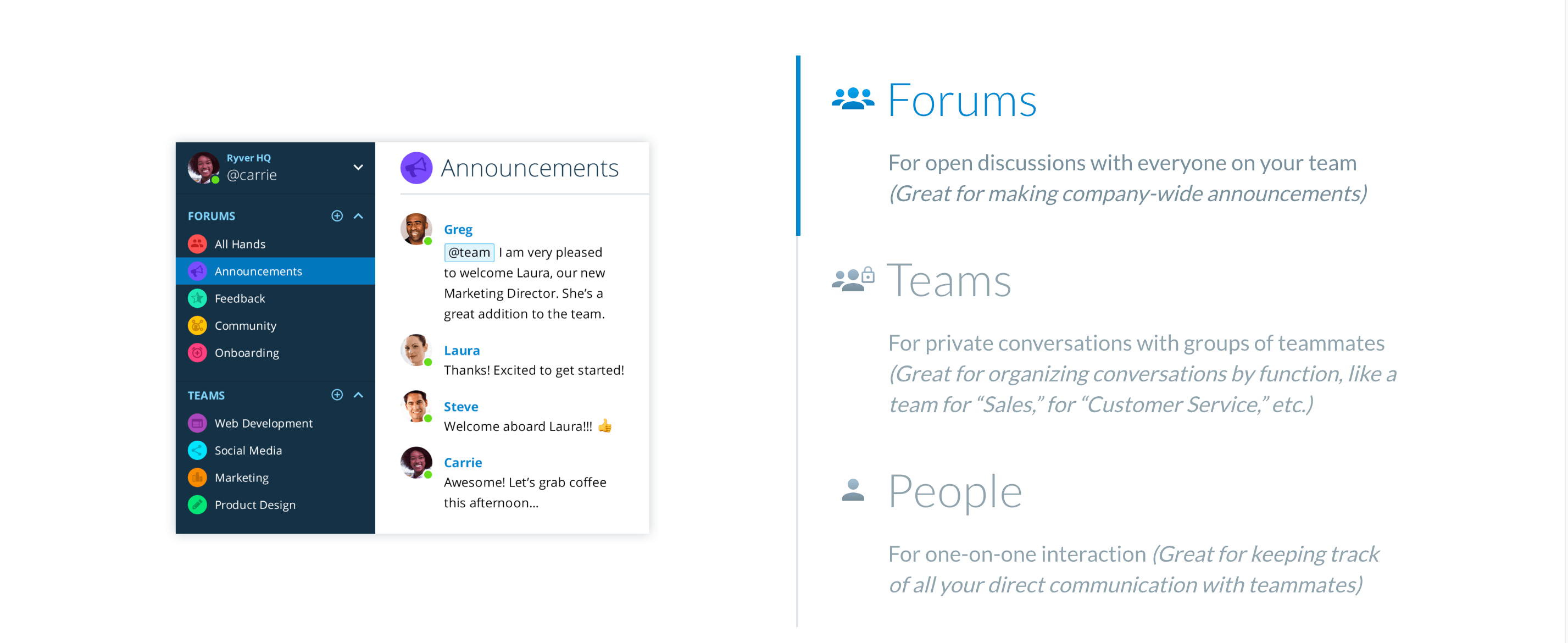 Ryver is a team collaboration app that works similarly like Discord. Remote teams can create custom channels for a variety of use cases. It also has both messaging and video call capabilities.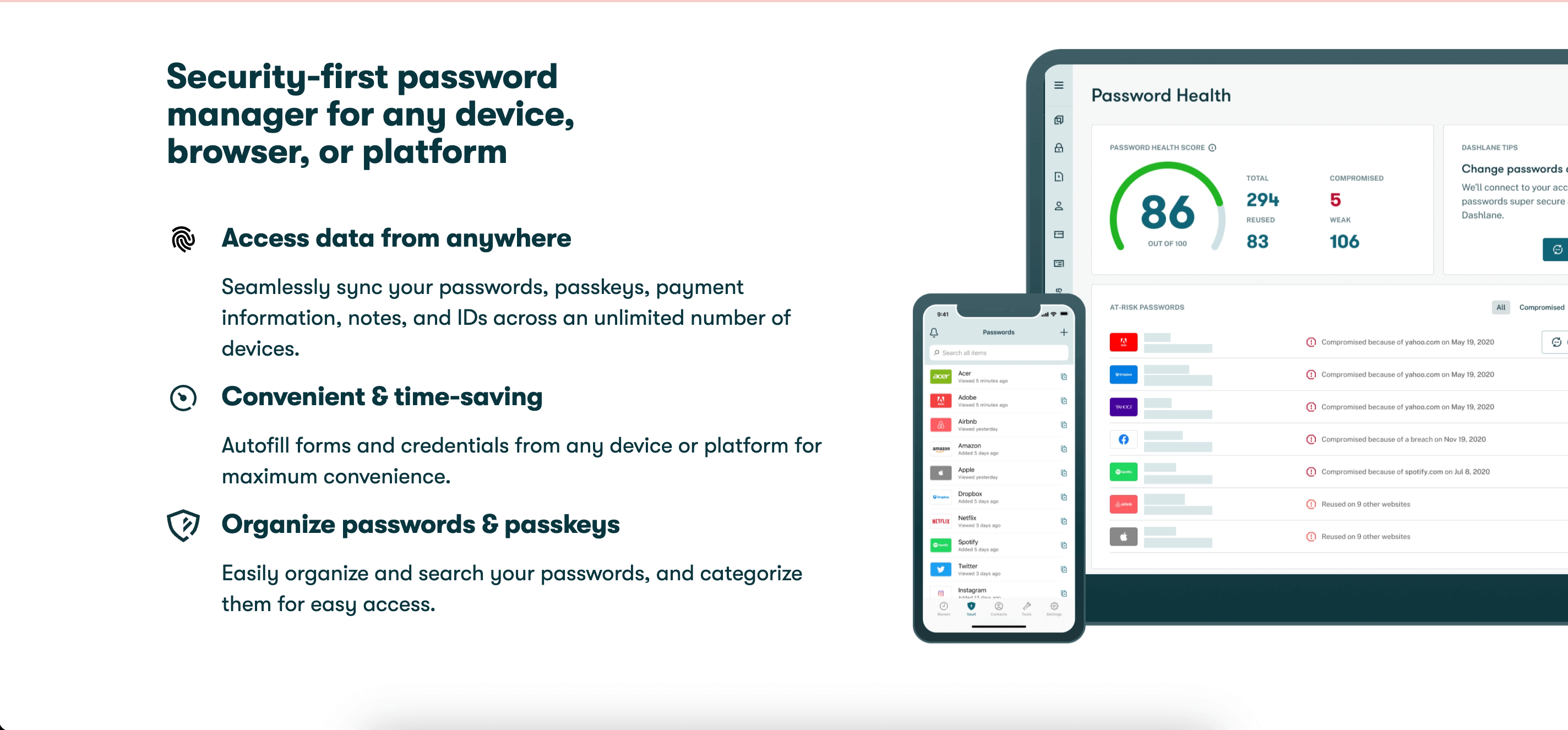 Dashlane is a password manager that lets you share passwords between coworkers, departments, and families. The tool prides itself on having solid security, stating that its encryption has never ever been breached.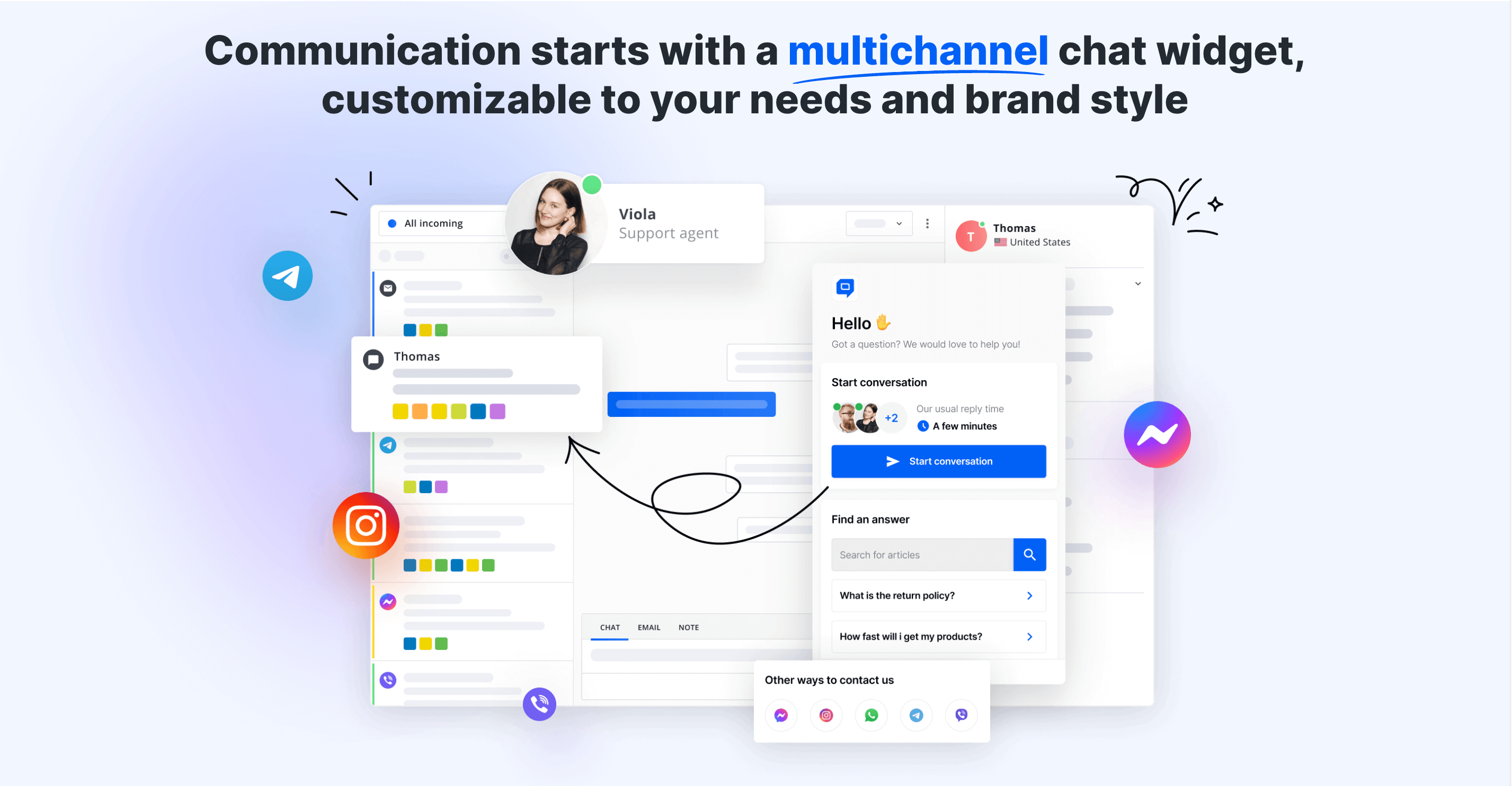 A platform for multiple customer communication tools such as chatbots, live chat widgets, help desks, and much more.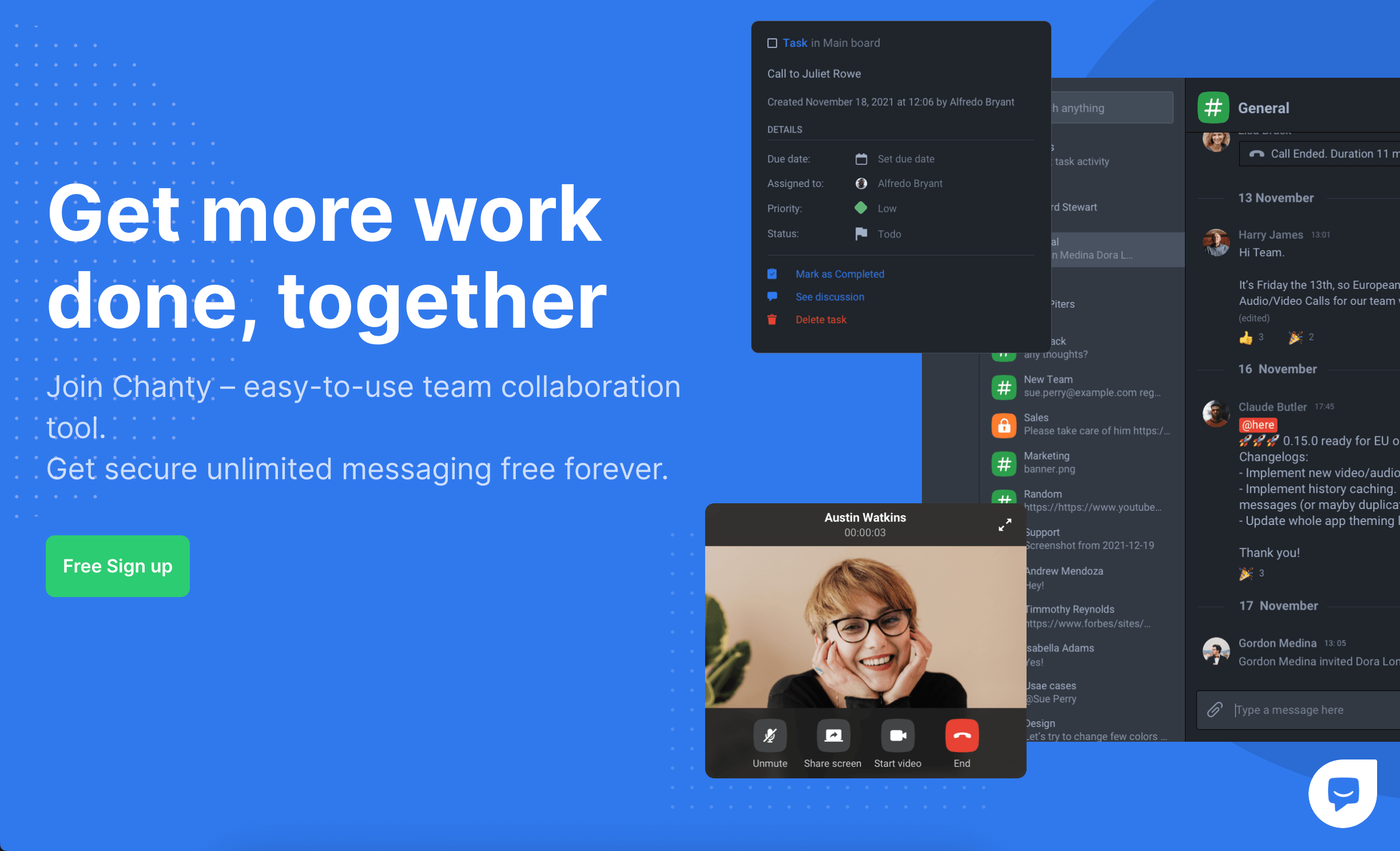 A clean messaging and video call platform with extra features like Kanban boards, team spaces, and automated voice messages while you're away.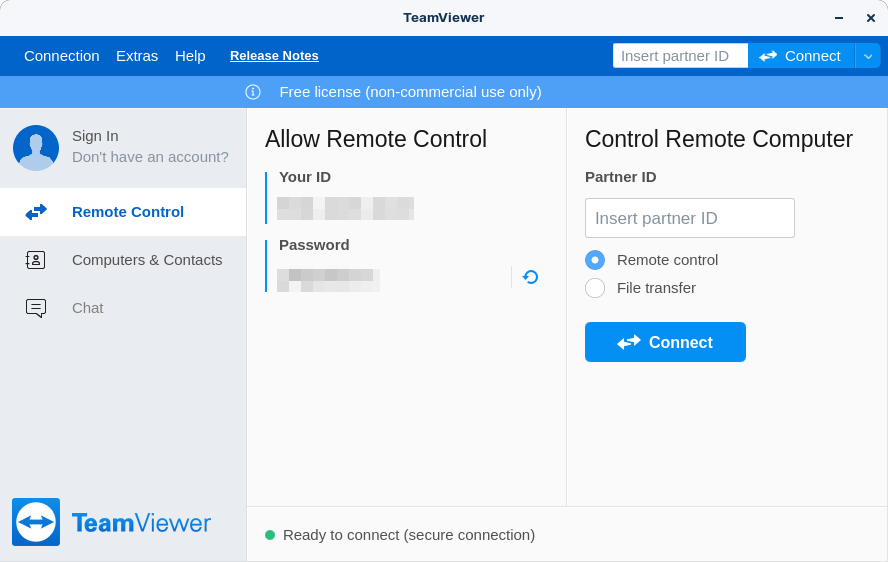 This powerful tool lets you remotely control a computer or mobile device anywhere in the world! Sales Engineer? Connect your system to the computer diagnostic center. Customers having technical issues? Tap into their device and resolve it remotely! This truly is a tool useful for remote or even hybrid work setups.
Data Management
What's the use of collecting data when it's tucked away in a chat group 12 days ago? Use these data management tools to organize your team and project data.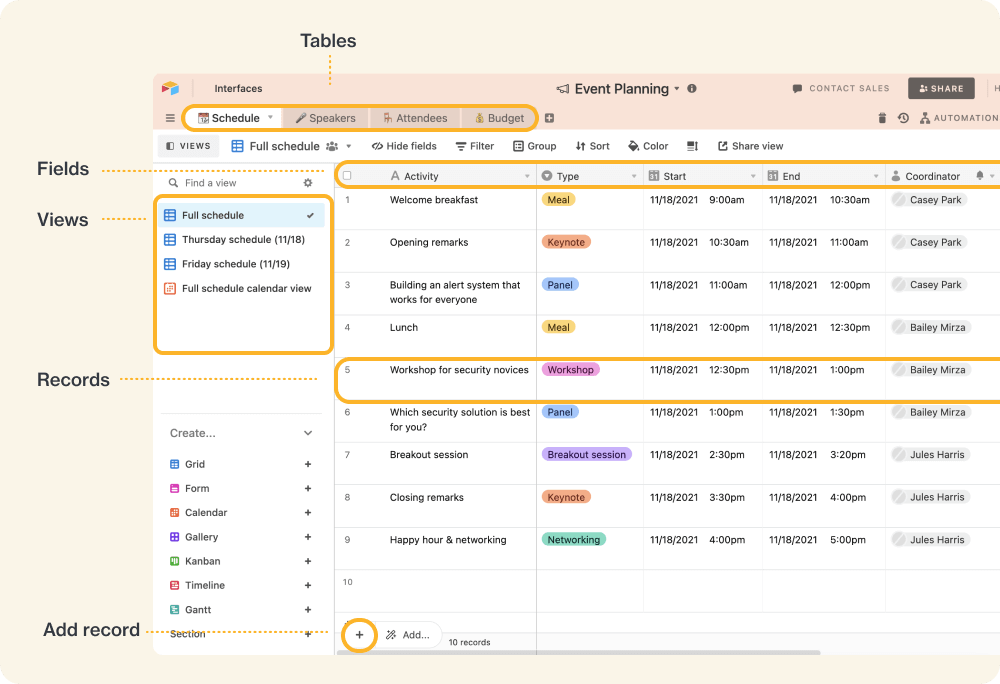 Airtable is a platform for creating collaborative apps (minimal coding required). It enables businesses to seamlessly share data between teams and team members.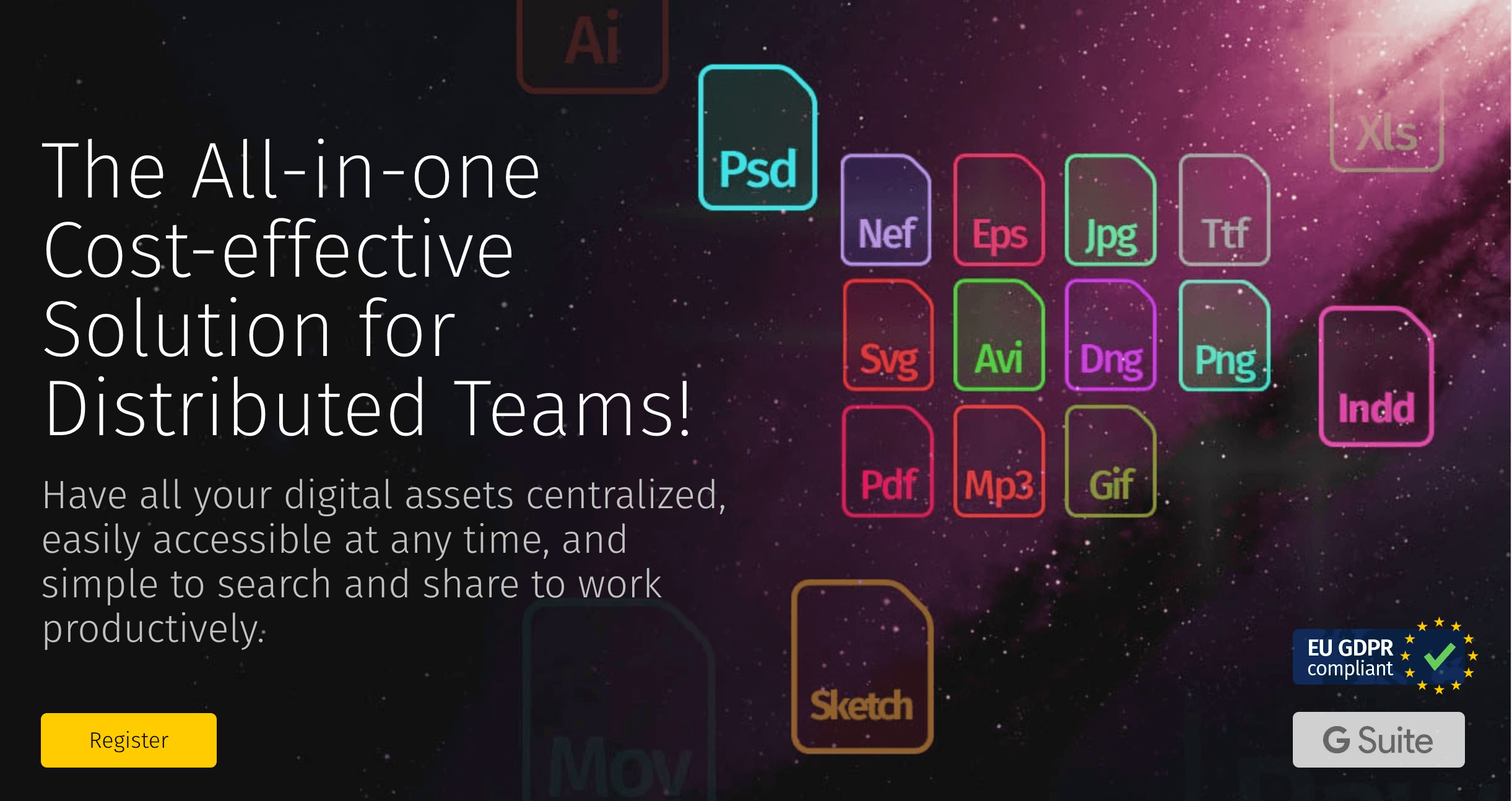 Pics.io is a comprehensive tool for managing and sharing digital (visual) assets such as images, videos, and graphics. 
Design & Development
A designer without the right design tool is a caveman without a club. You and your fellow remote employees should check these out!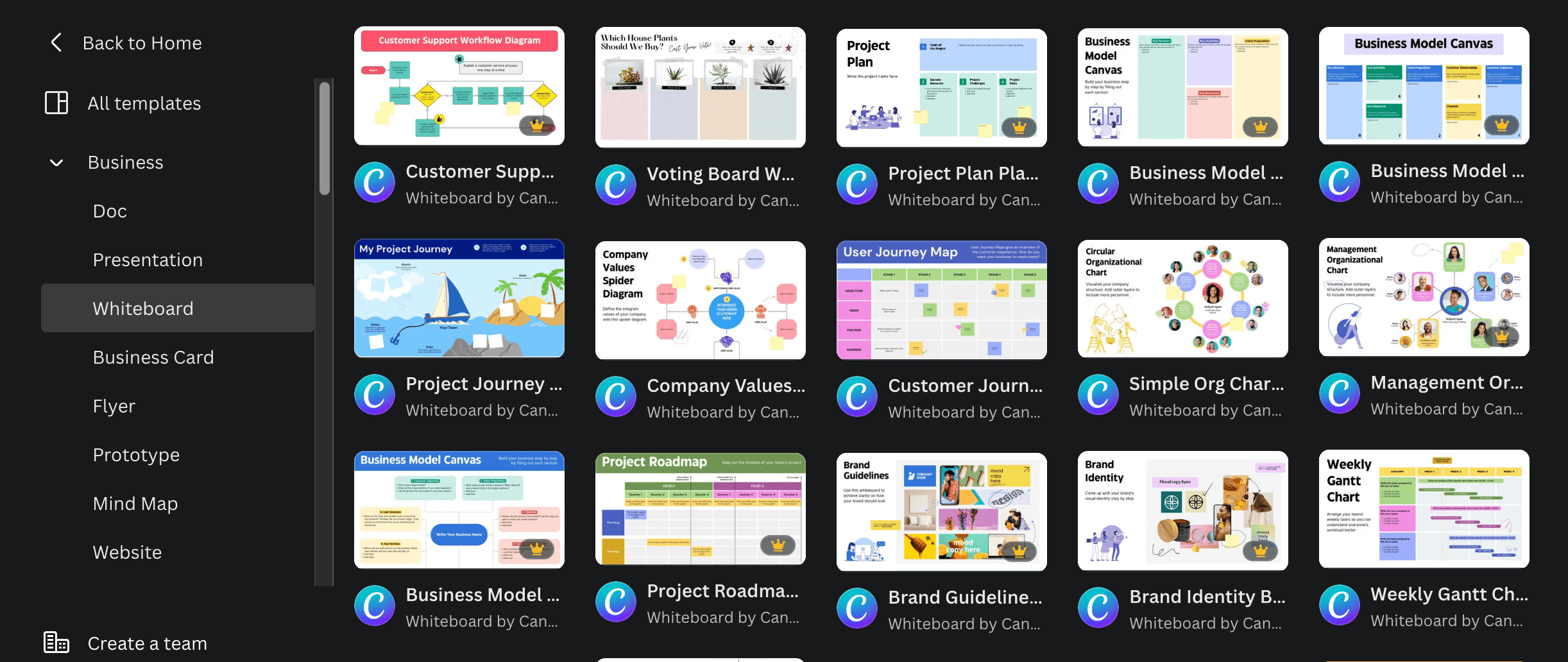 One of the fastest growing businesses of the decade, Canva is a platform for creating, sharing, and collaborating on graphic projects. The tool has a simple drag and drop mechanic and is filled with dozens of extra features such as pre-made templates, a background remover, color branding, among others.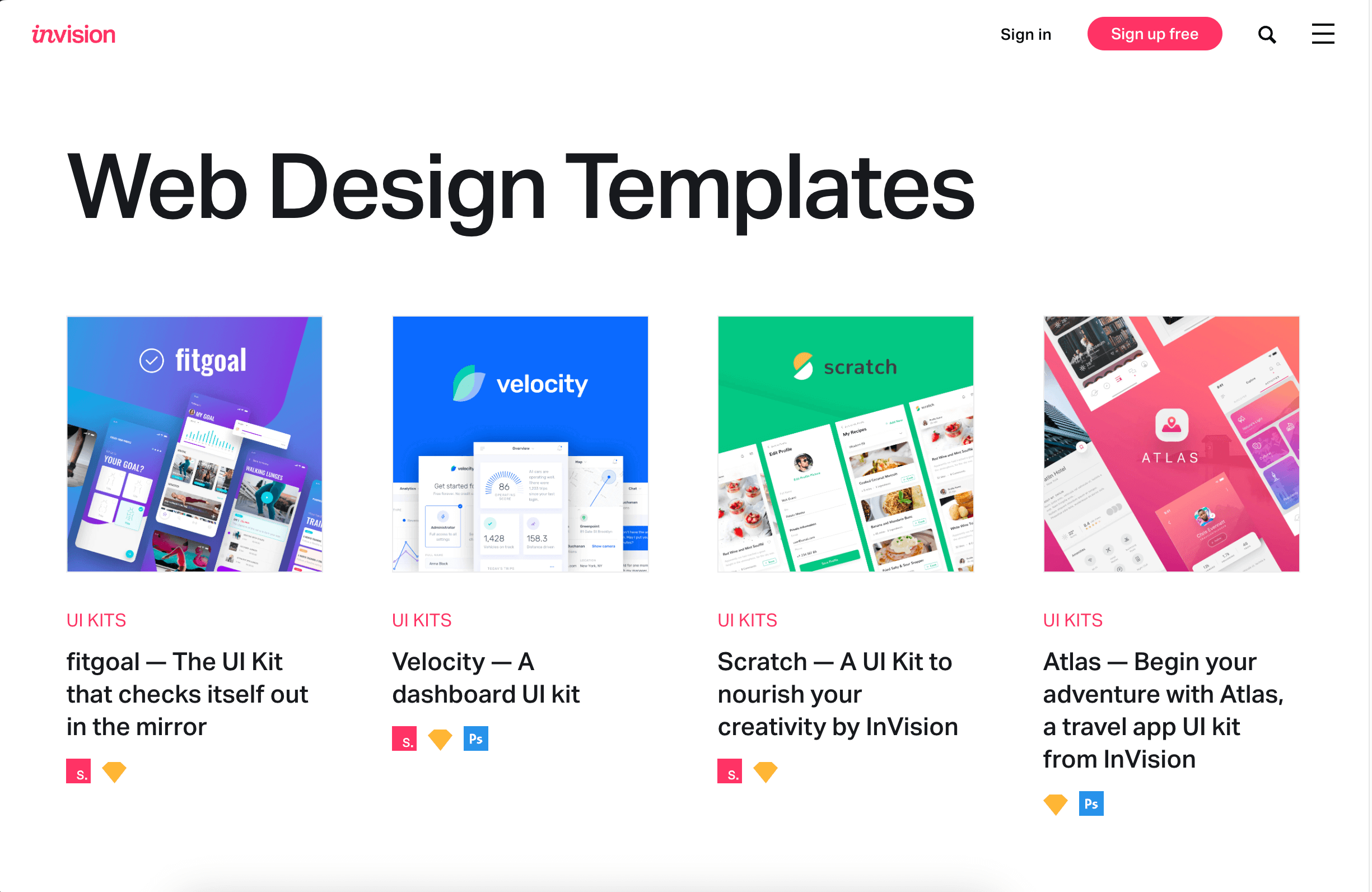 Invision is a whiteboard platform for creating designs. Apart from that, it also lets designers make interactive mockups and share them with teams and clients.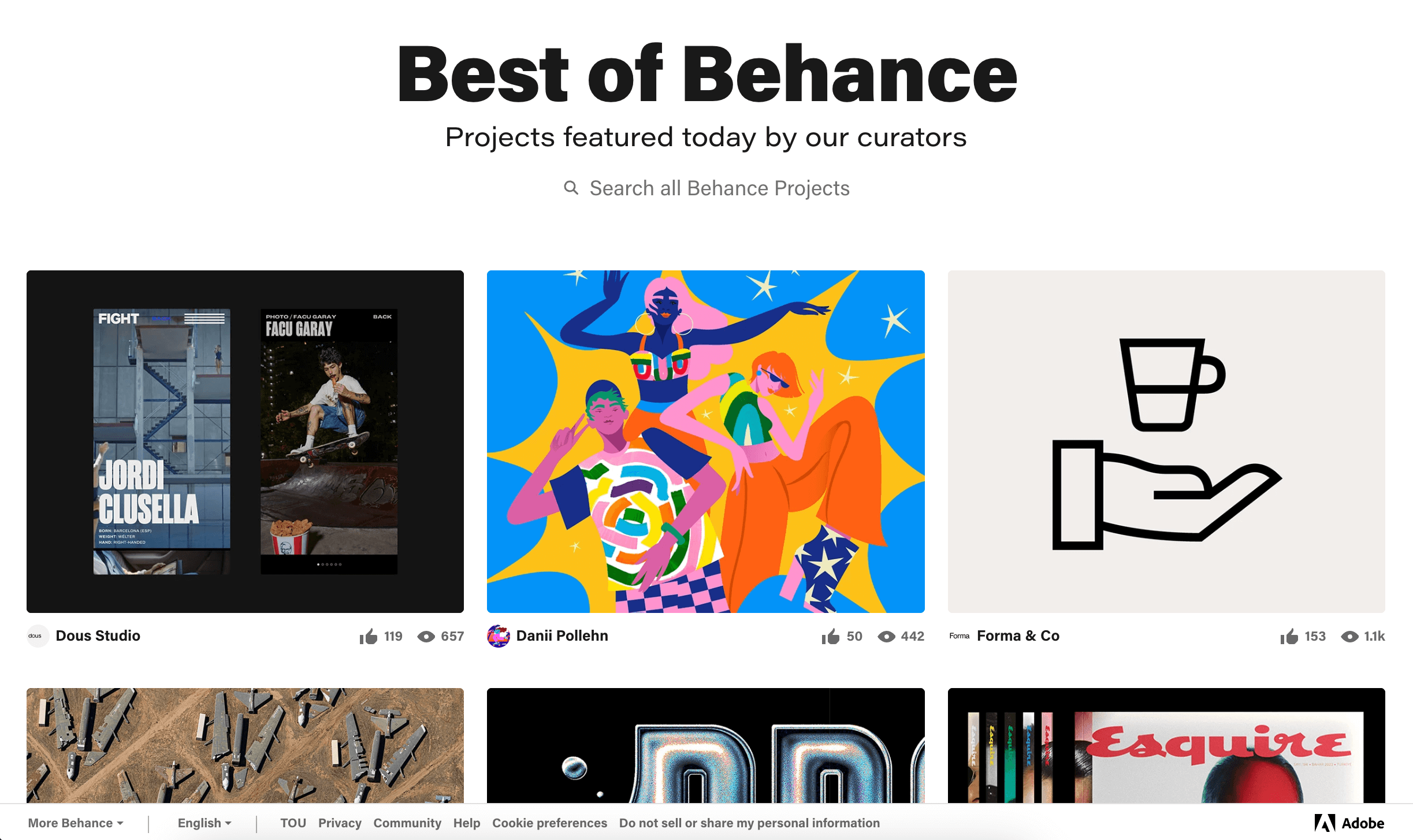 Unlike Canva and Invision, Behance is not in itself a design tool, it's more of a social media app to showcase your work. Think of it as your own personal gallery where people can browse your creations.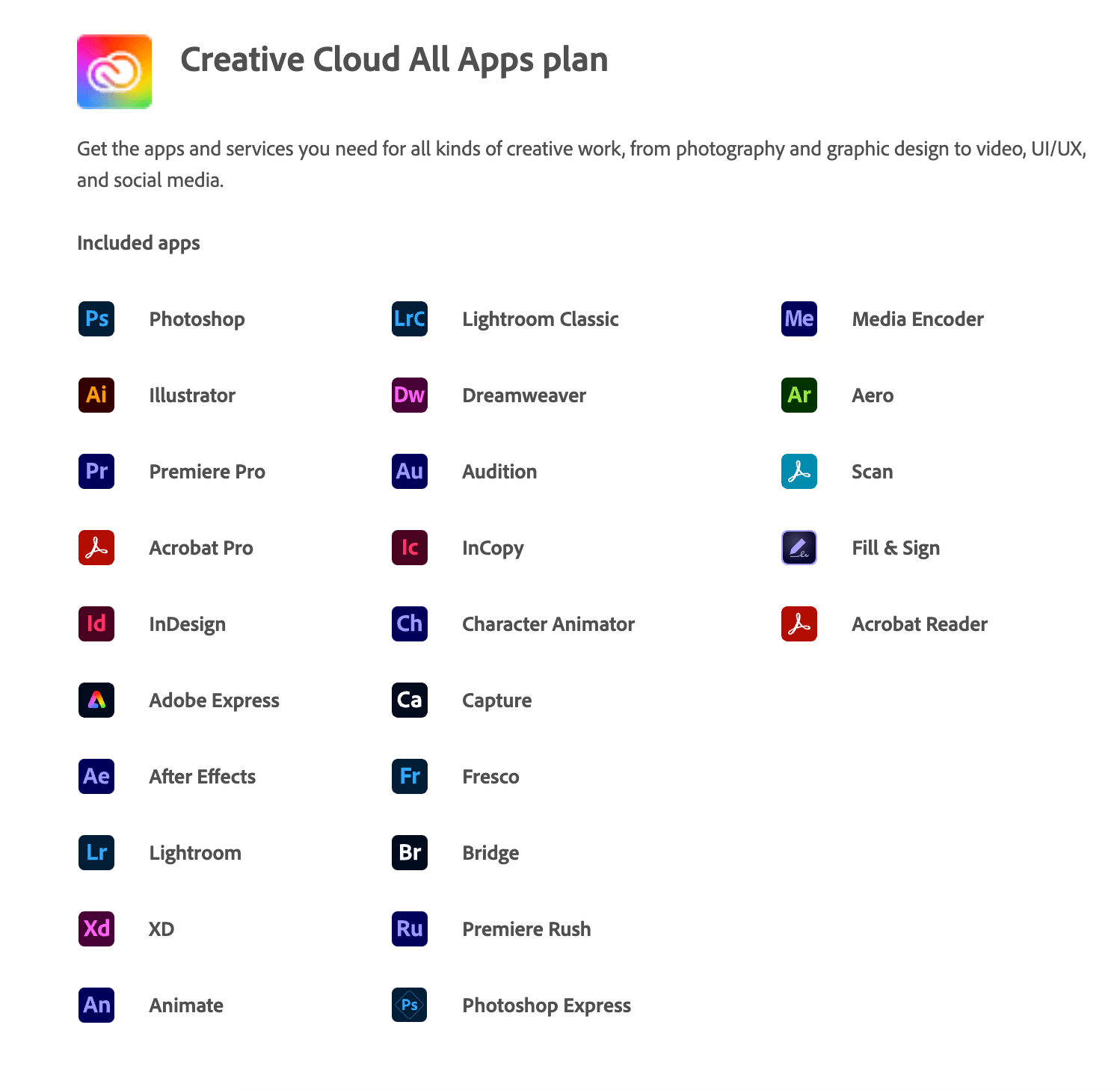 Adobe Creative Cloud is a compilation of applications for graphic design, video editing, photography, and web development.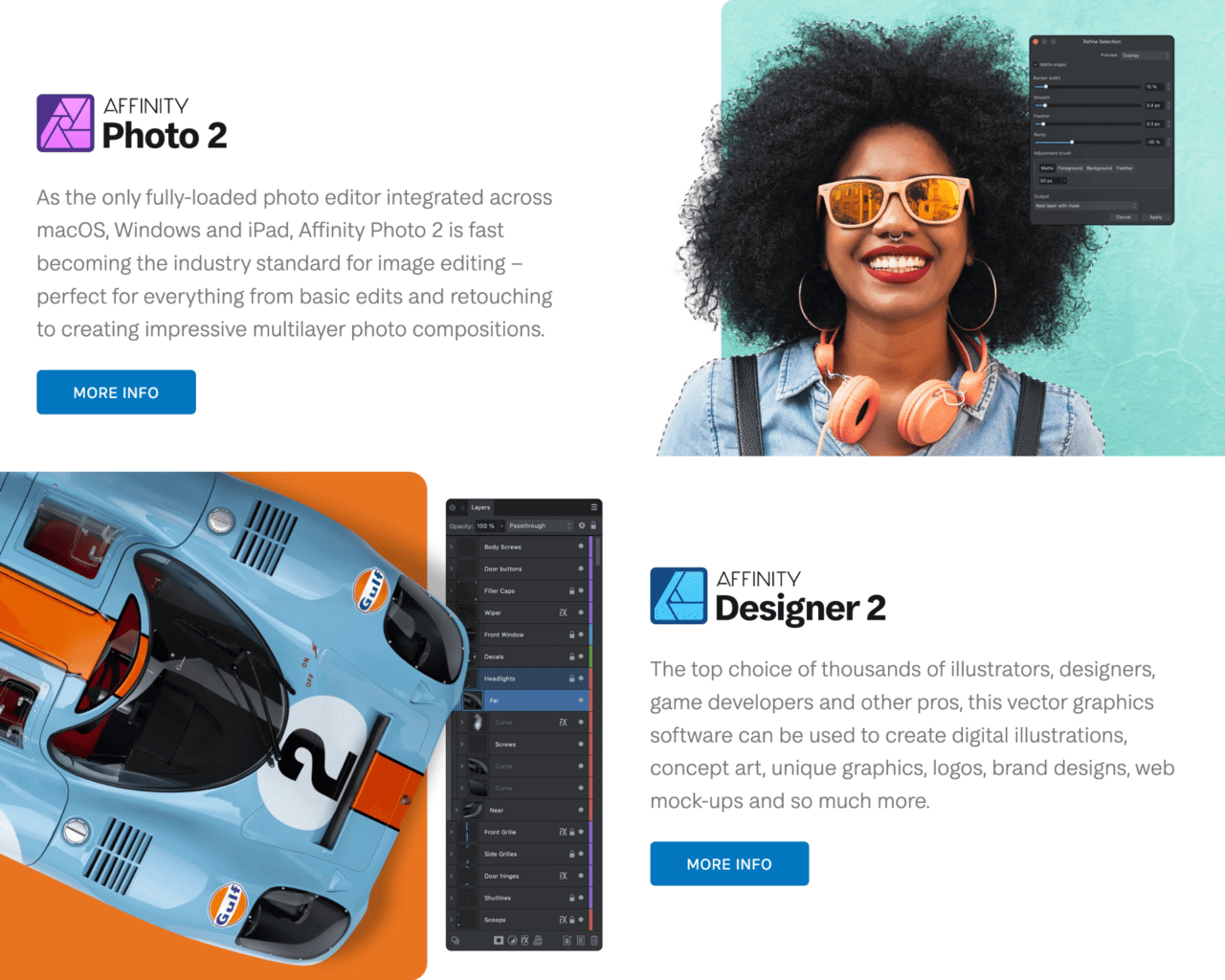 Create logos, icons, UI designs, and many other illustrations while having the ability to edit their effects, gradients, curve edits, etc. in real time.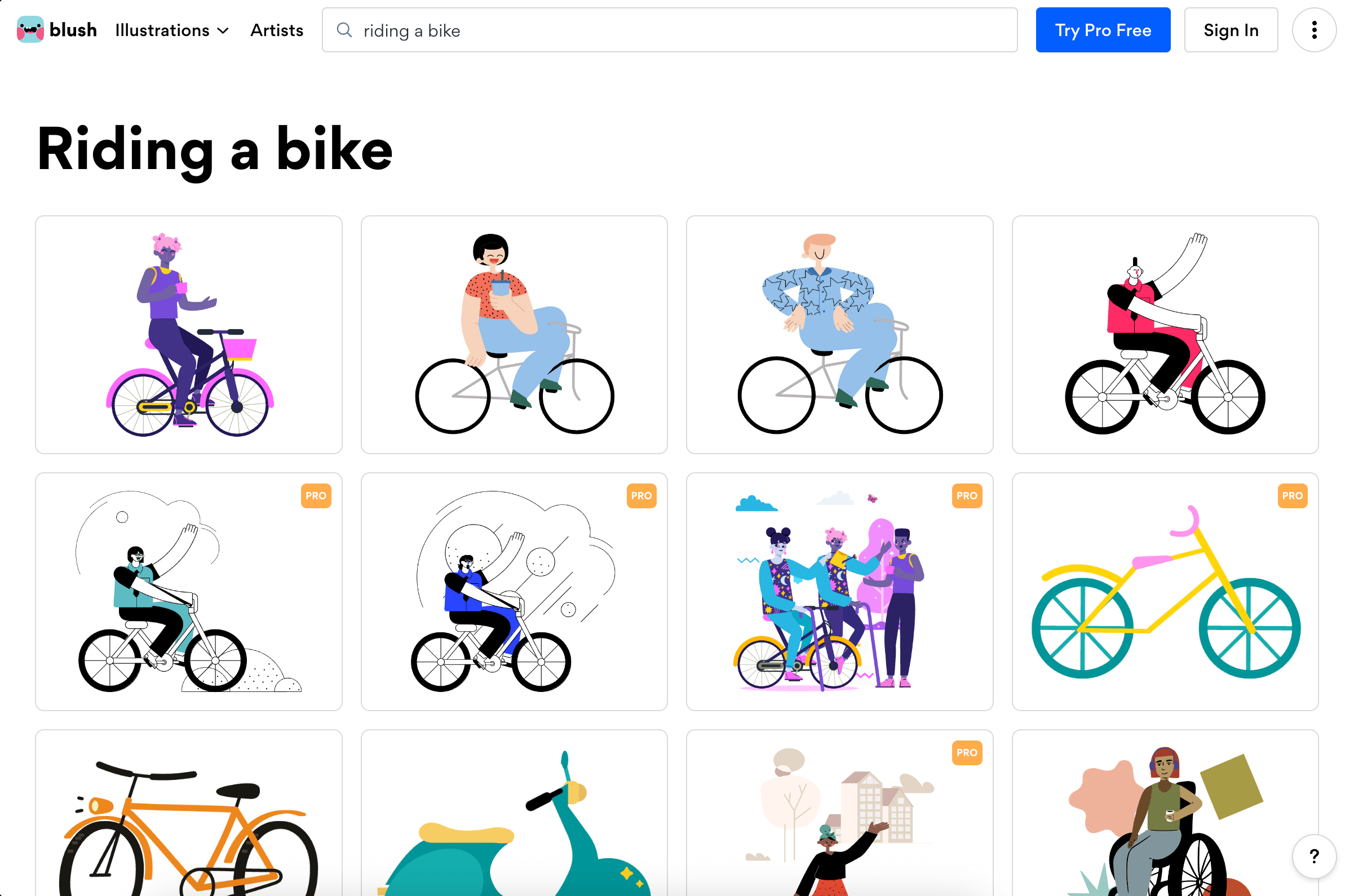 Blush is a collection of high quality, customizable illustrations made by artists all over the world. The tool makes digital art available for everyone, all while giving artists the credit they deserve.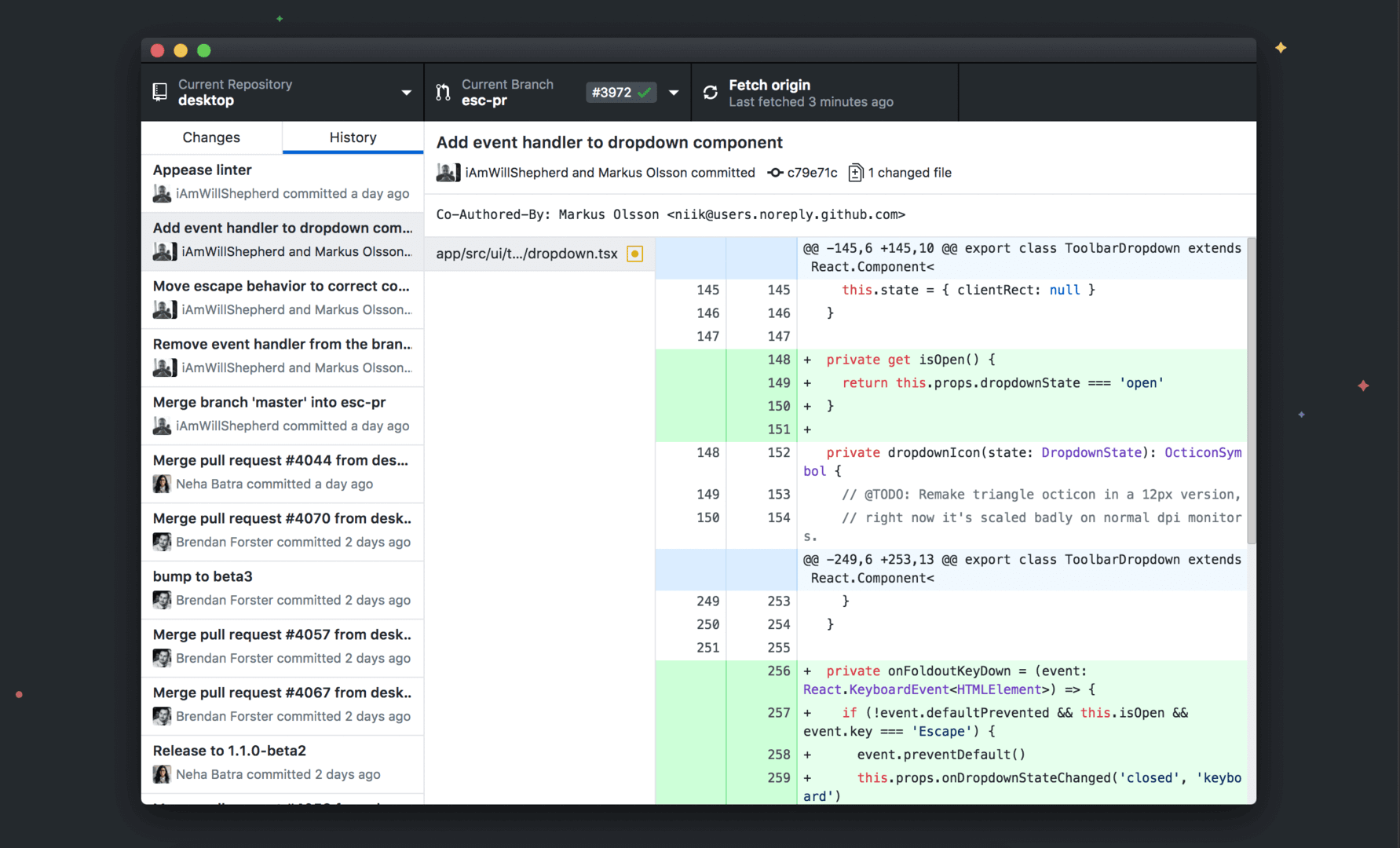 A platform for software development. GitHub allows you to work on projects with people from anywhere in the world.
De-Stress
Yes, this is a category. Why? Because stress leads to being unproductive! How? A study has found that stress leads to worse health and lower productivity. So sit back, relax, stop worrying about that deadline, and try these essential work from home solutions to ease the tension.
Spotify, Youtube Music, Apple Music, etc.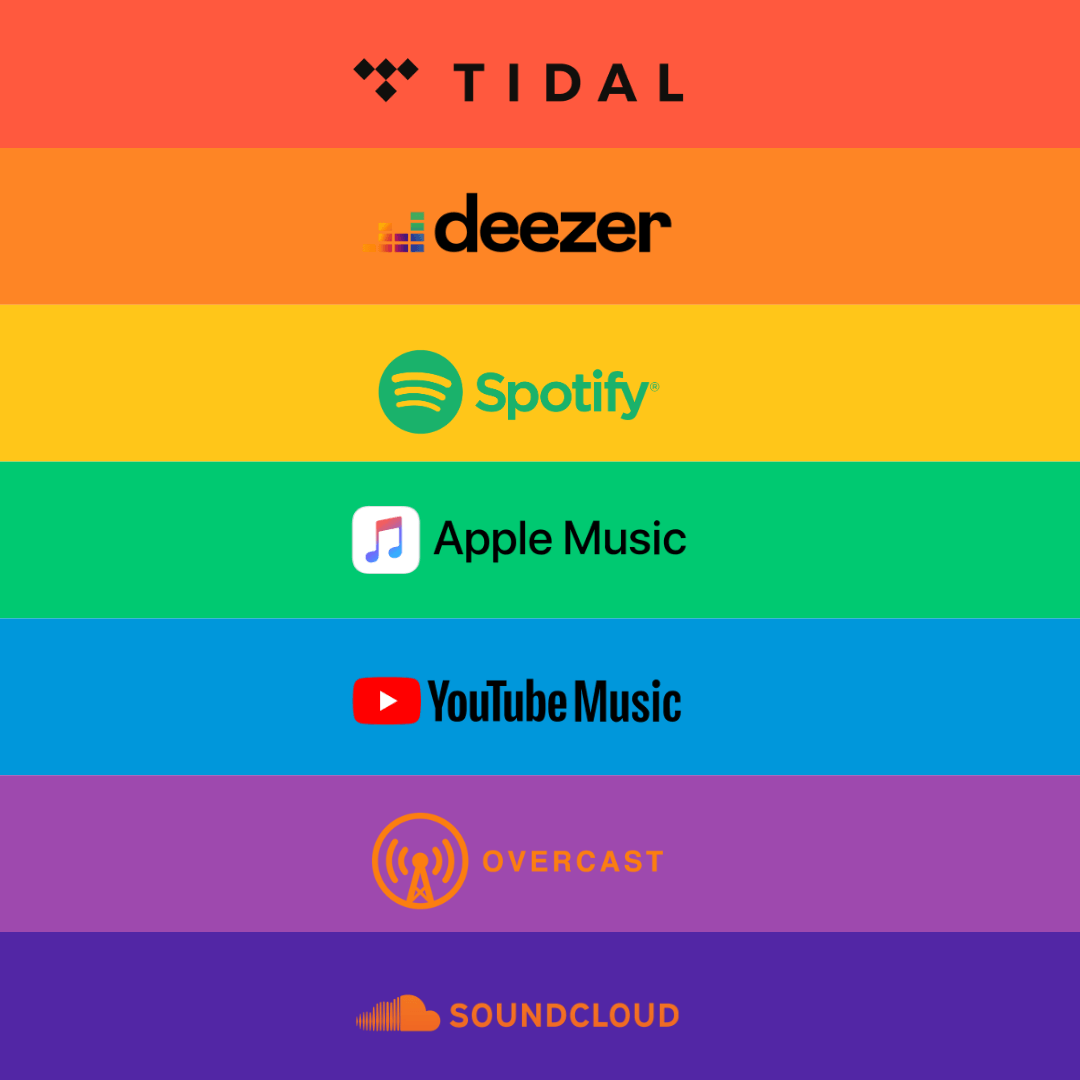 Sometimes, all you need is music! A survey by music psychologist, Sonos with over 12,000 participants found that 75% of people who listened to their favorite song felt less stressed. The same survey found that 66% felt healthier and 61% felt more confident going to the gym with music on.
Apart from de-stressing, music is also great to block out all the distractions from home, whether it's your family, neighbor, or an untimely leaf blower. It not only helps you stay focused, but also improves your mood and motivation to work! Do yourself a favor and add music to your home office setup.
If you want a comprehensive comparison between Spotify, YouTube Music, and Apple Music, check out this article. Then again, here's the gist: Spotify is the best option if you want the best personalized recommendations, Apple Music has the highest sound quality, and Youtube Music has high-quality music videos.

Blob Opera is a creation by Google Arts & Culture. You are essentially controlling opera singing blobs. Drag the blobs to change pitch and create your own masterpiece!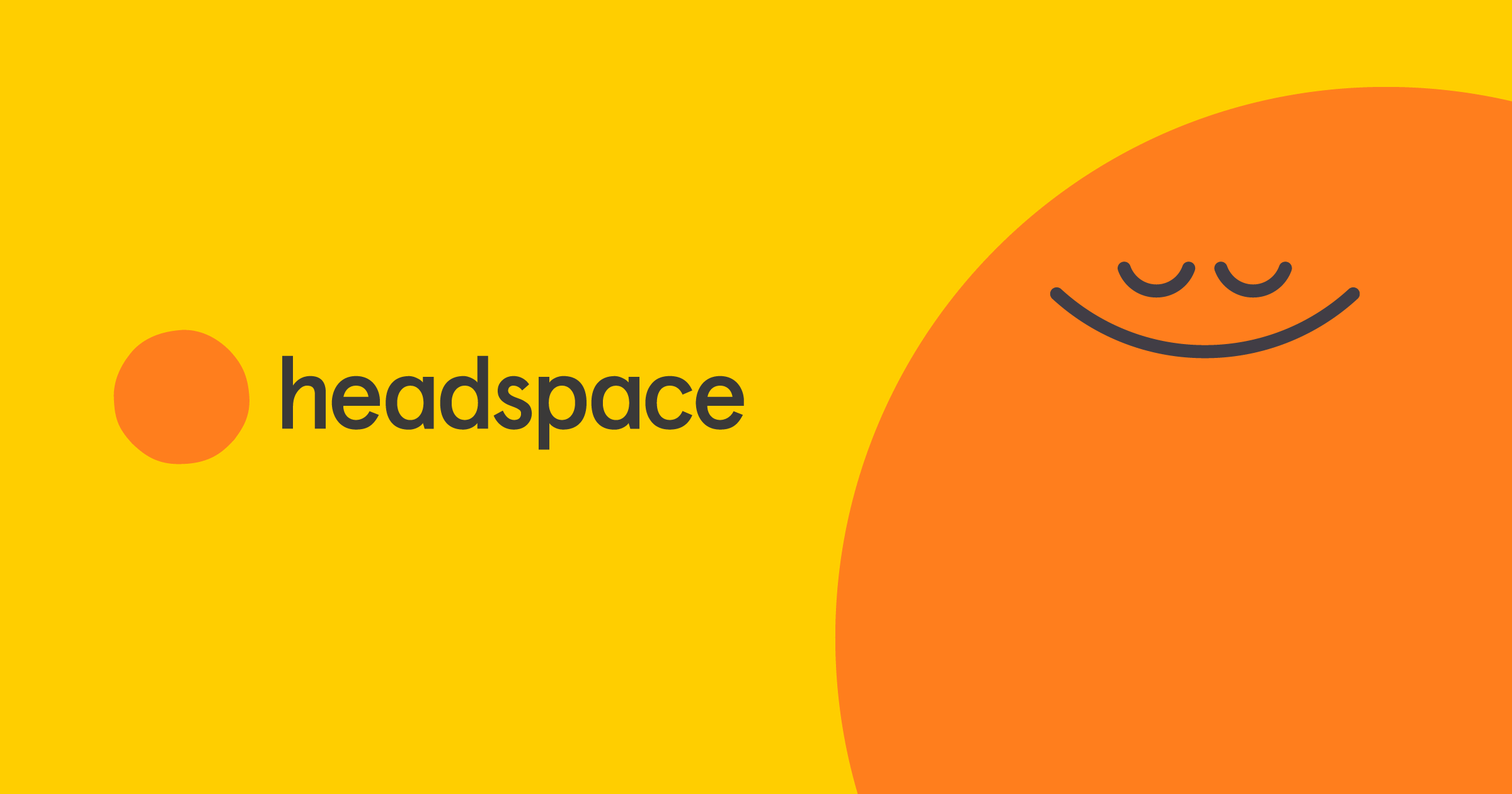 An app for sleep, meditation, and relaxation. Headspace is a comprehensive collection of videos in order to calm the mind. It's complete with multiple "teachers" and a step by step process for eliminating stress.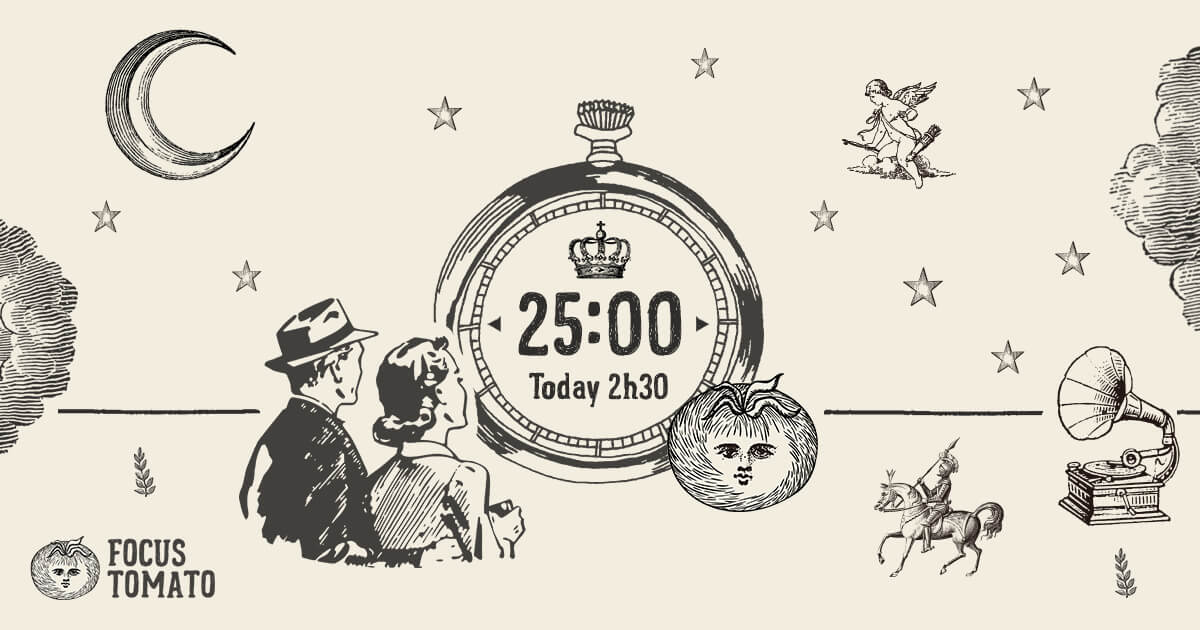 A pomodoro app with personality. Focus Tomato is a timer that helps you stay productive. With the dozen of pomodoro apps out there, this one stands out with its rather interesting design, even going as far as having human-like features that cough up an "ahem!" when starting and ending a session.
File Management
Starting file management is the easy part. However, when you have months, or even years' worth of files, everything just seems to get jumbled up. Start organizing your stuff with a file management tool.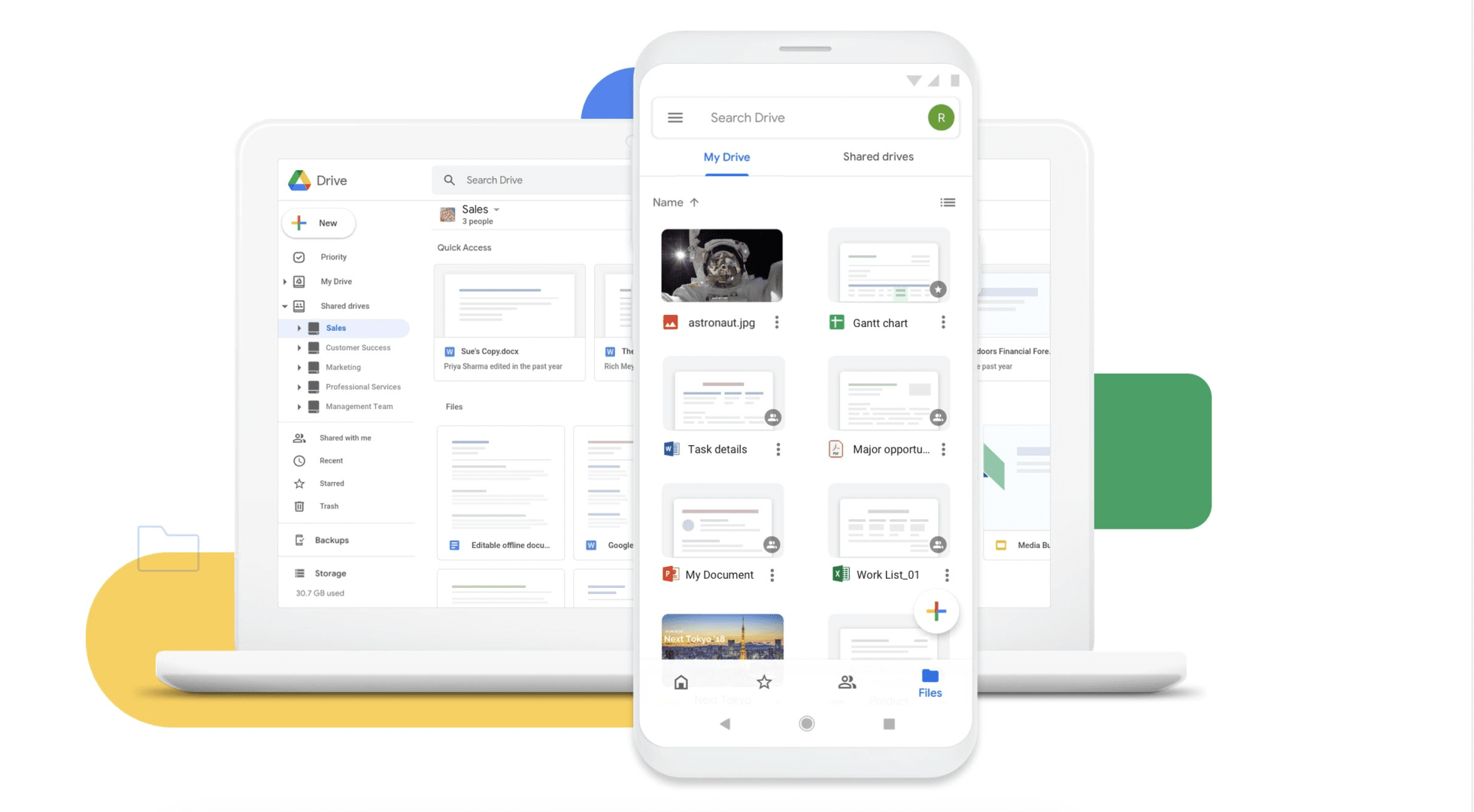 Google Drive is a cloud storage tool that lets you keep files online and access them from anywhere in the world. Within the tool, you can create files such as documents, forms, presentations, spreadsheets, and much more.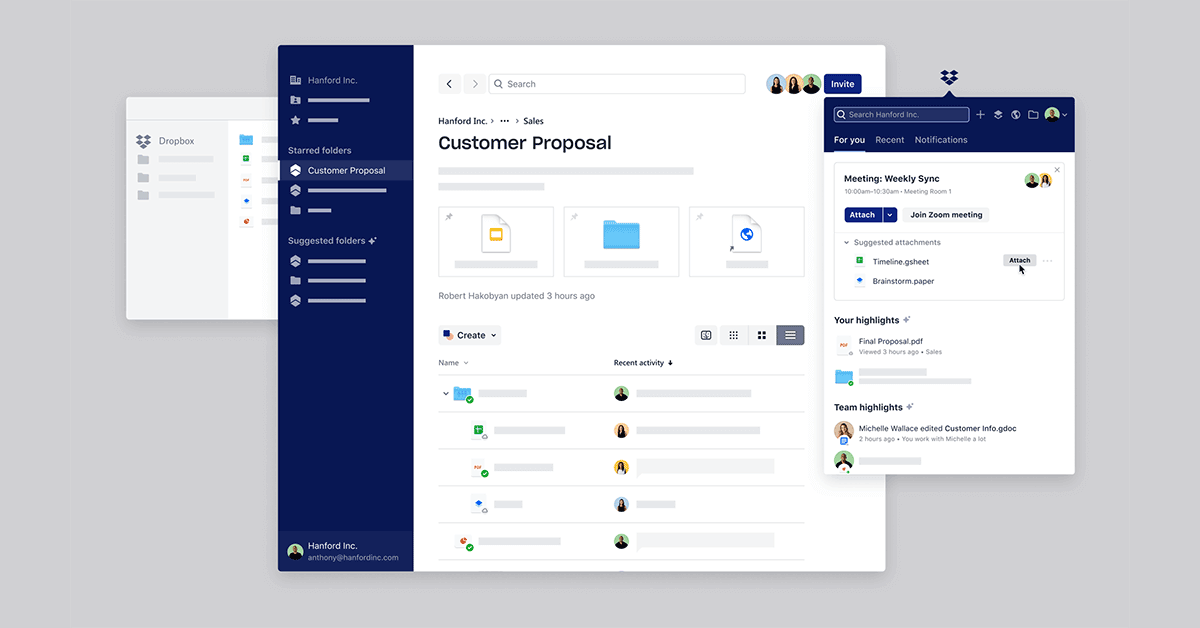 Dropbox has the same functionality as Google Drive, minus the extra file creation. Although it does have an edge in terms of security and the option to put an expiration date on files you share.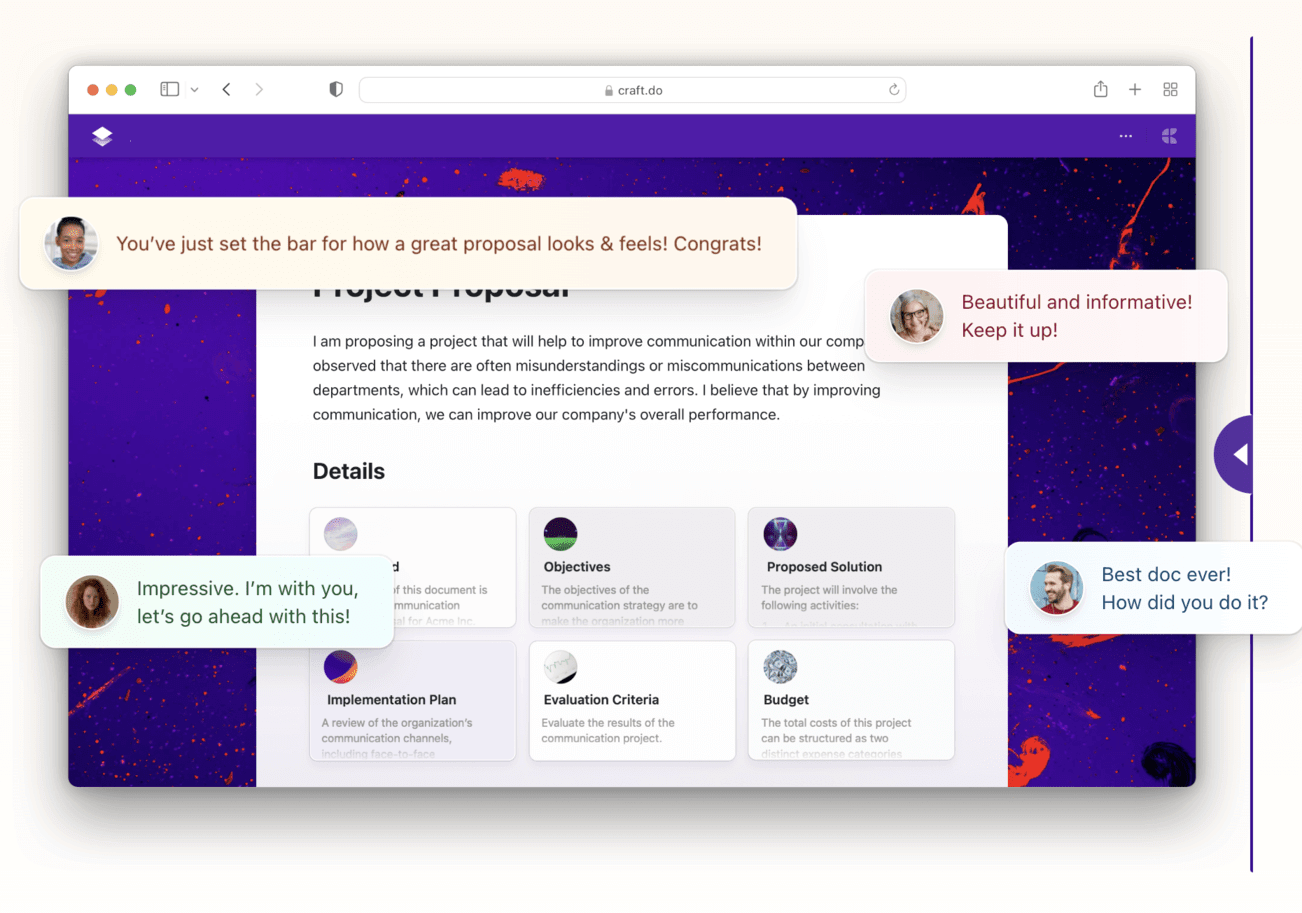 Craft is a tool for creating gorgeous documents complete with headers, font styles, page designs, tables, and the list goes on. While some may argue that this app should fall into the writing section, Craft is indeed more of a file management app because of one key factor: blocks. Blocks are amazing for segregating pieces of content and rearranging them on the fly, but definitely a no-go for quick rewrites and revisions.
Finance
So you saved some commute cash by working from home but ended up spending them anyway on food deliveries. What now? Well here are some finance and budgeting apps to help you increase your net worth.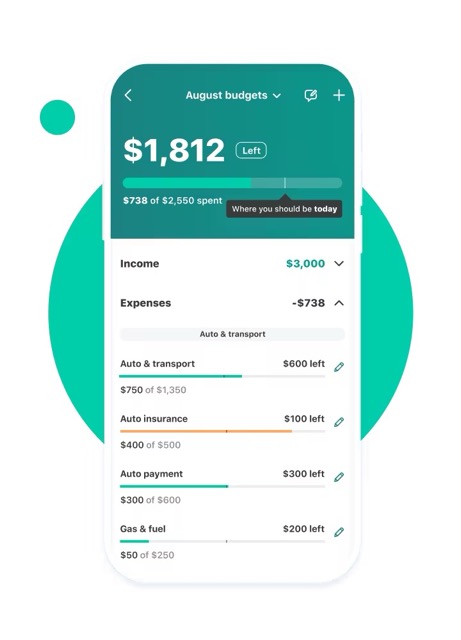 Mint is a free money-management app for iOS and Android. Keep track of your expenses, connect all your bank accounts, and create budgets all in USA's most trusted money app.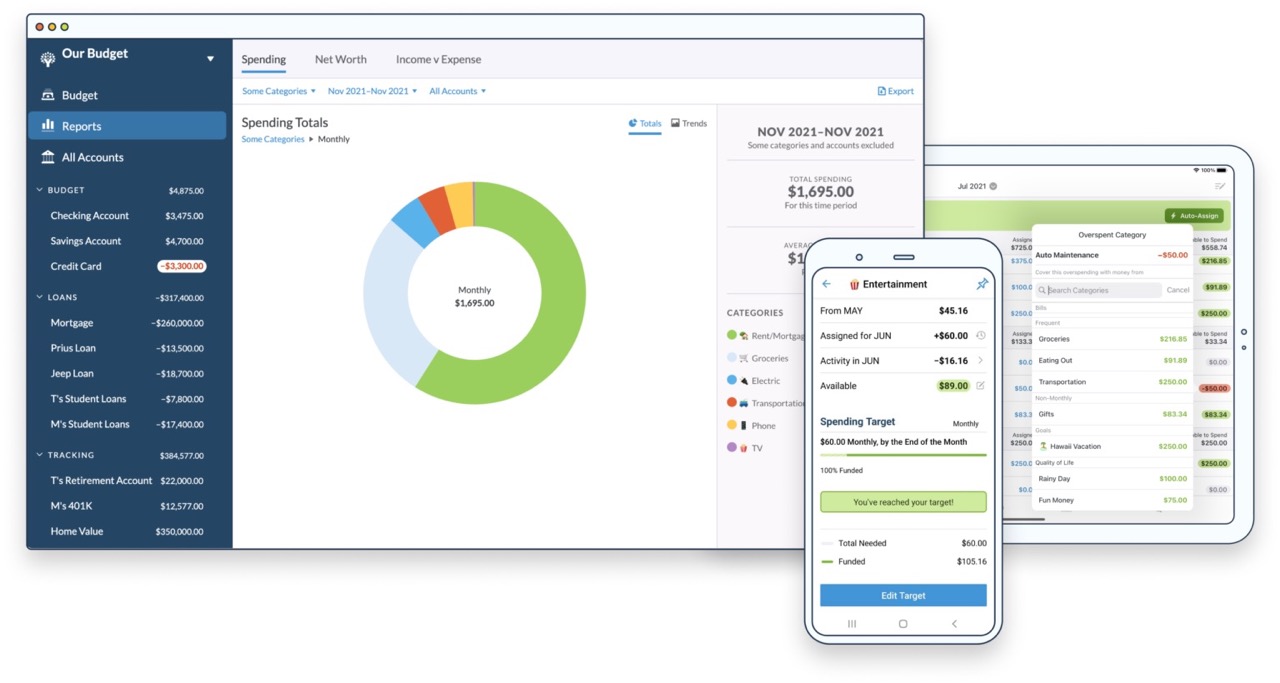 YNAB stands for You Need A Budget. It's a wealth-building app to help you cut down on unnecessary spendings and create a realistic budgeting plan.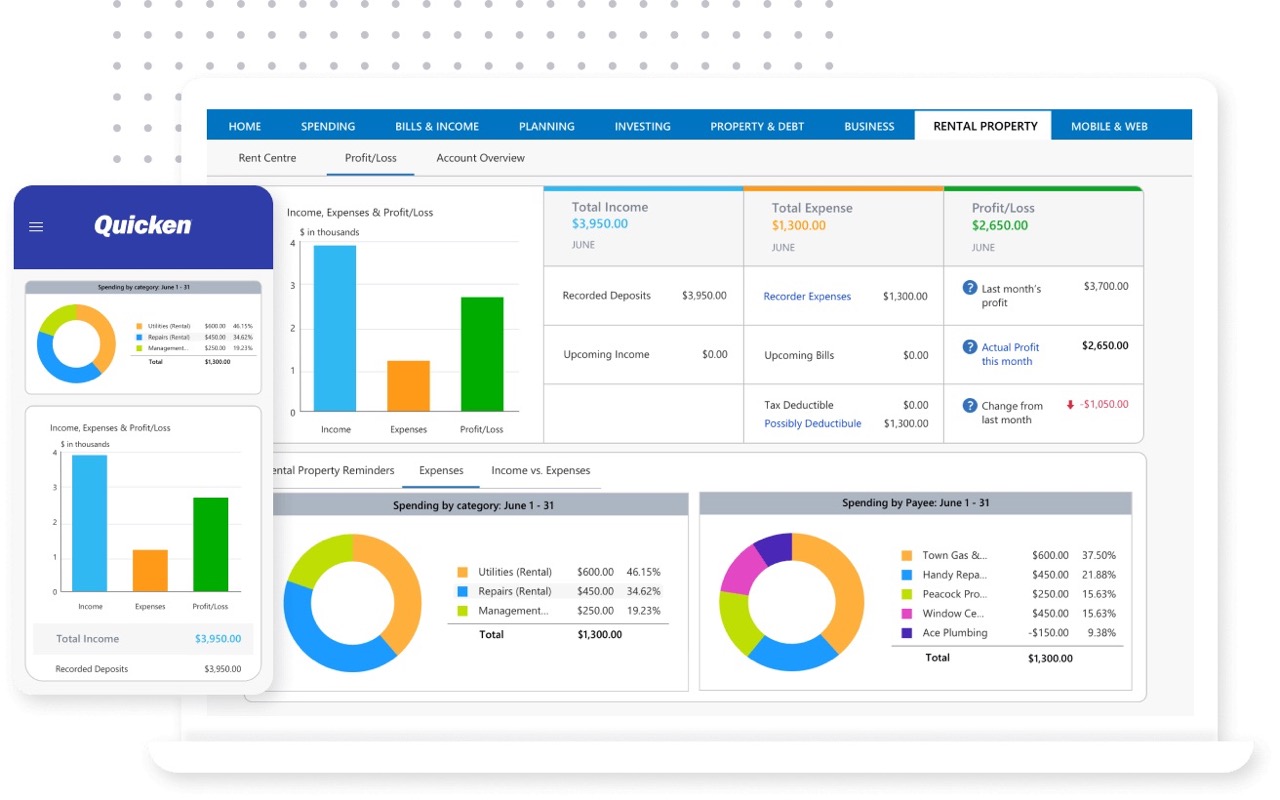 Quicken is yet another budgeting app but with other interesting features. It can help you monitor your investments or even plan for retirement!
It's essentially like Mint but not restricted to U.S. users. Buxfer is an app for budgeting, investing, and forecasting your finances. Unlike Mint however, Buxfer is currently available in 80 countries.
Google Ecosystem
Sometimes, you just need to go full Google. Not only is it available on every modern device, but also syncs with each other very well! Note that I included Google Drive in File management, so just imagine it's the first one here.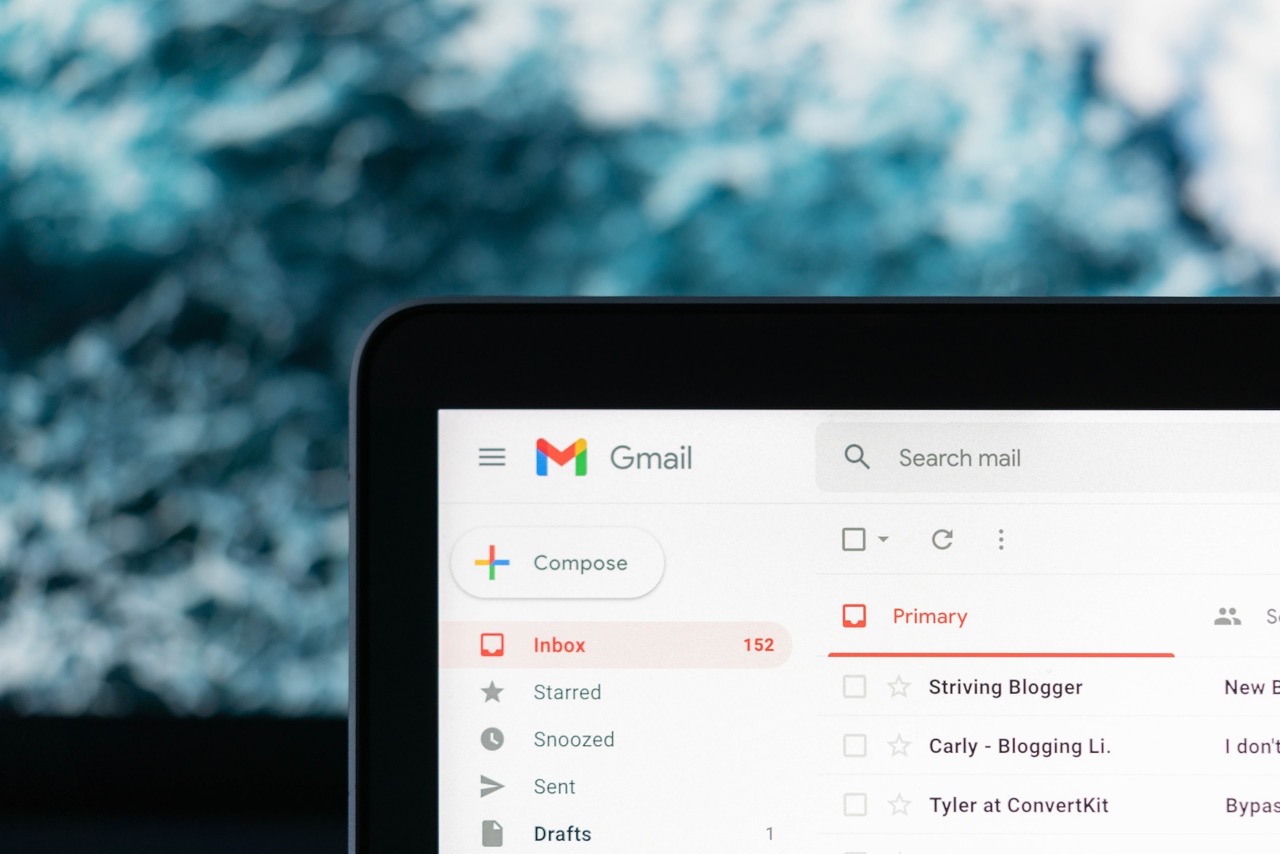 The successor of Yahoo mail, Gmail is the golden standard for emails. While it's undeniably the most popular domain name for most of the world, the app itself is less exciting. However, apart from its consistency and stability, Gmail does have some unique features like being able confirm your identity when logging in to another device.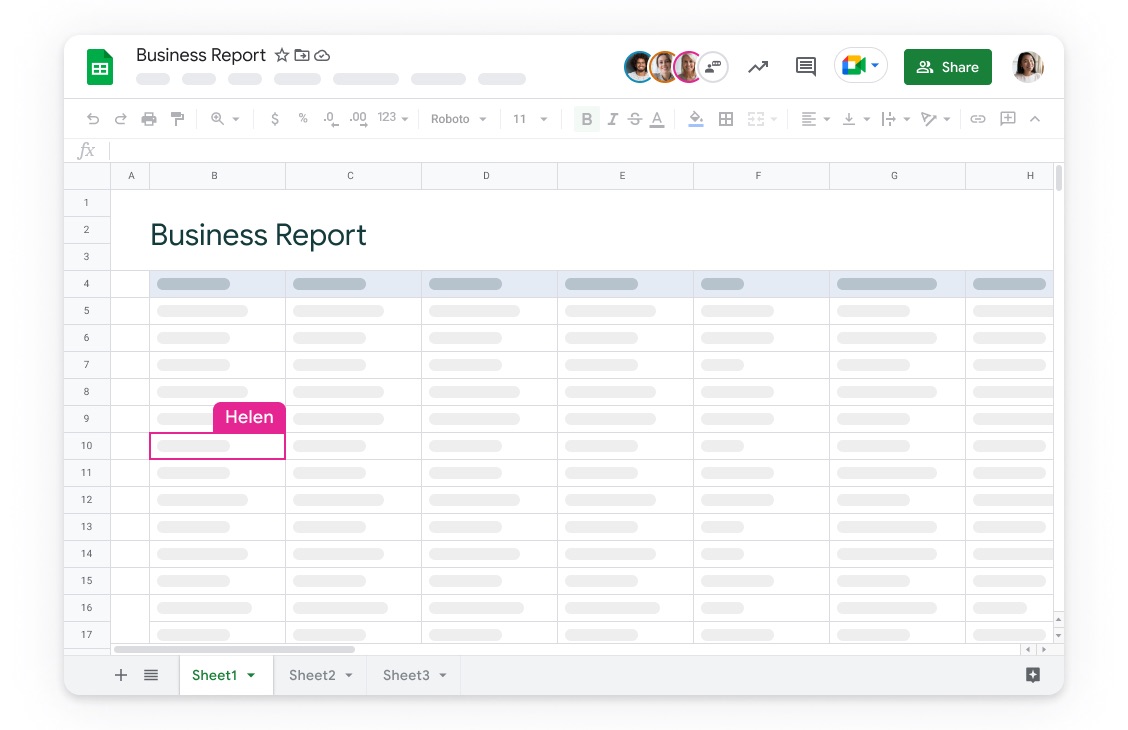 Google Sheets is the modern-day Microsoft Excel. Aside from doing everything Excel can do, it's also fully collaborative and shareable among peers and colleagues, making it easy to disseminate data across the business.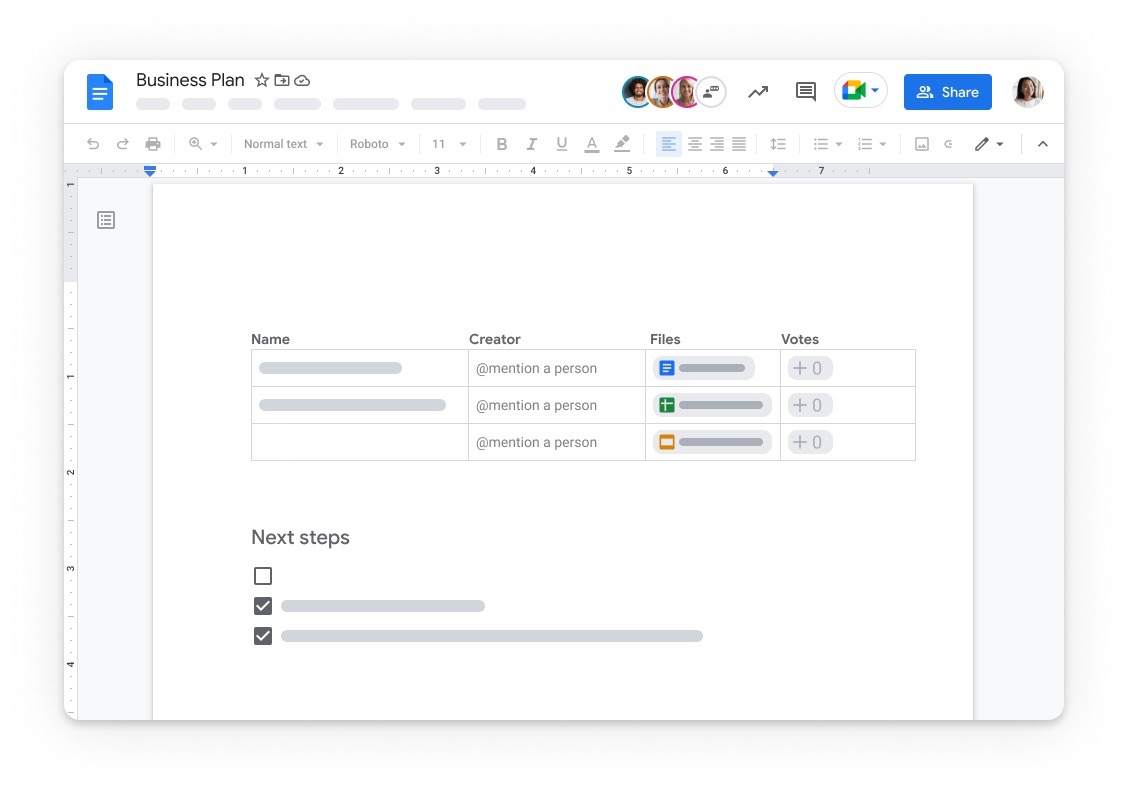 Google Docs is the equivalence of Microsoft Word, but online. Now I know there's Word Online, which is the cloud version of M.W. But Docs has an edge due to its flawless integration with other Google services such as Google Drive, Sheets, and Gmail.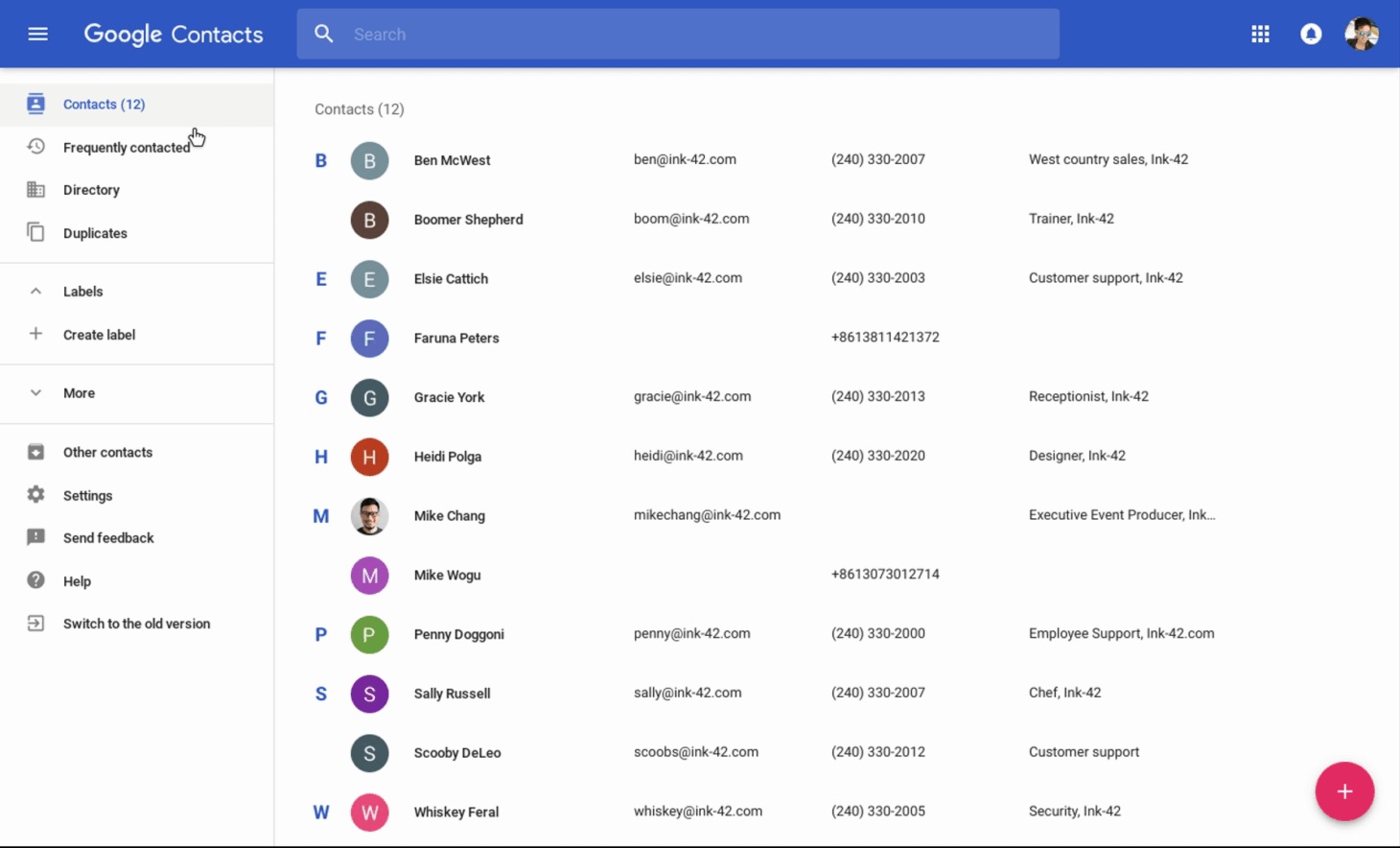 Google Contacts makes it easy for you to keep track of people through email addresses, in contrast to the standard contacts app on your phone, which deals more with mobile numbers.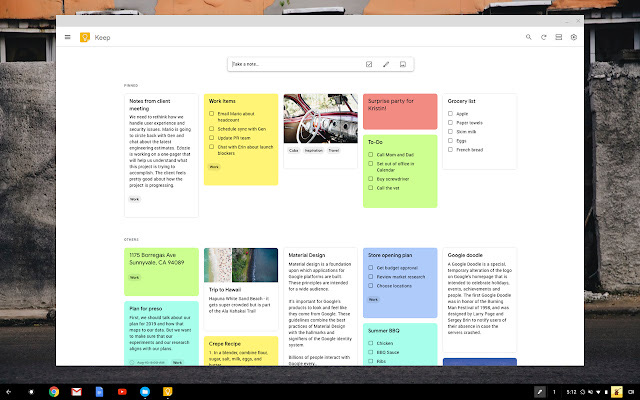 Google Keep is great for sharing plain notes with others, simple as that. Though it's not really great at organizing notes, it can come in handy for those Aha! moments or when you need to jot something down quickly without it cluttering your main note-taking app.
G Workspace (formerly G Suite) is every Google service you might be using, all in one place. This includes Meet, Doc, Sheets, Drive, and many more. Since everything is owned by Google, you can get a sense of how tightly knit these services are in the tool, making it ideal for those who want to improve their work efficiency.
Lead Generation
Company clients aren't going to find you, no matter how beautiful your company's website is. Hunt for their email addresses using these tools.
Hunter, by far, dominates the email hunting tool space with its 50% market share. What makes it great is how well it verifies whether an email is active or defunct, saving you the trouble of checking every single time.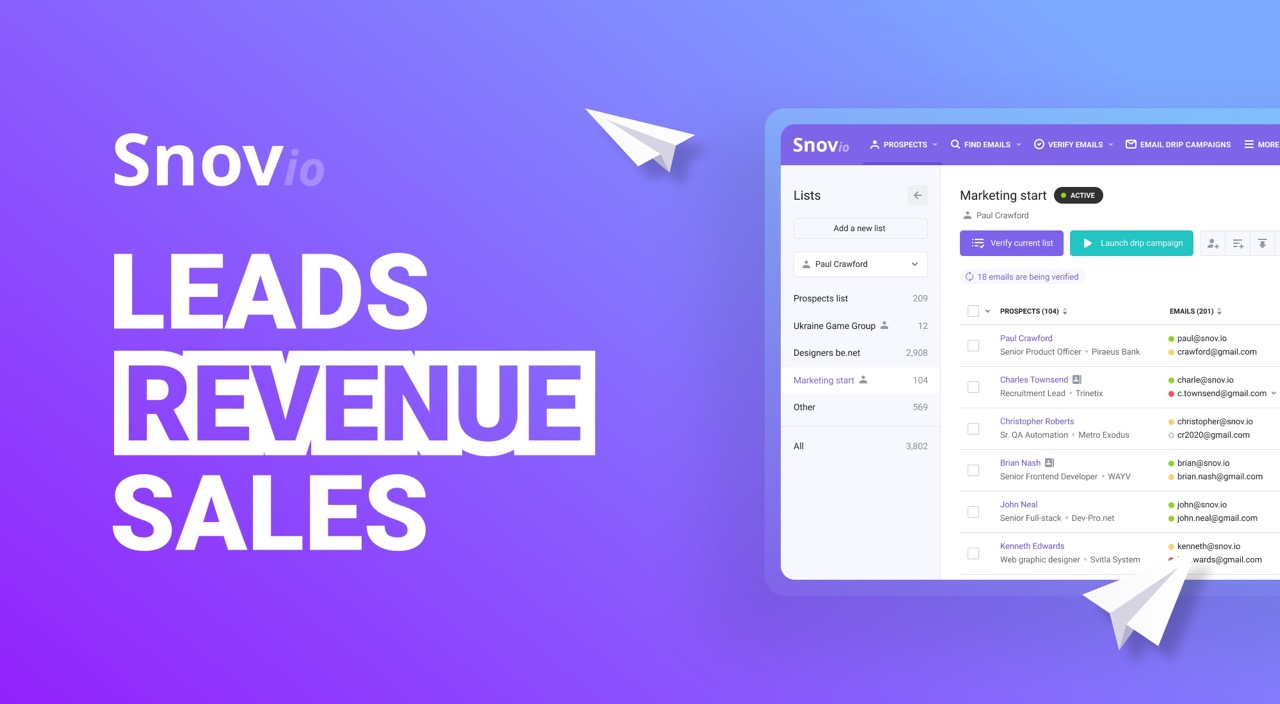 Snov is a Chrome extension for finding emails. All you have to do is visit a brand's website, click on the extension, and let the tool find emails within the domain (sometimes it even labels emails according to job title!)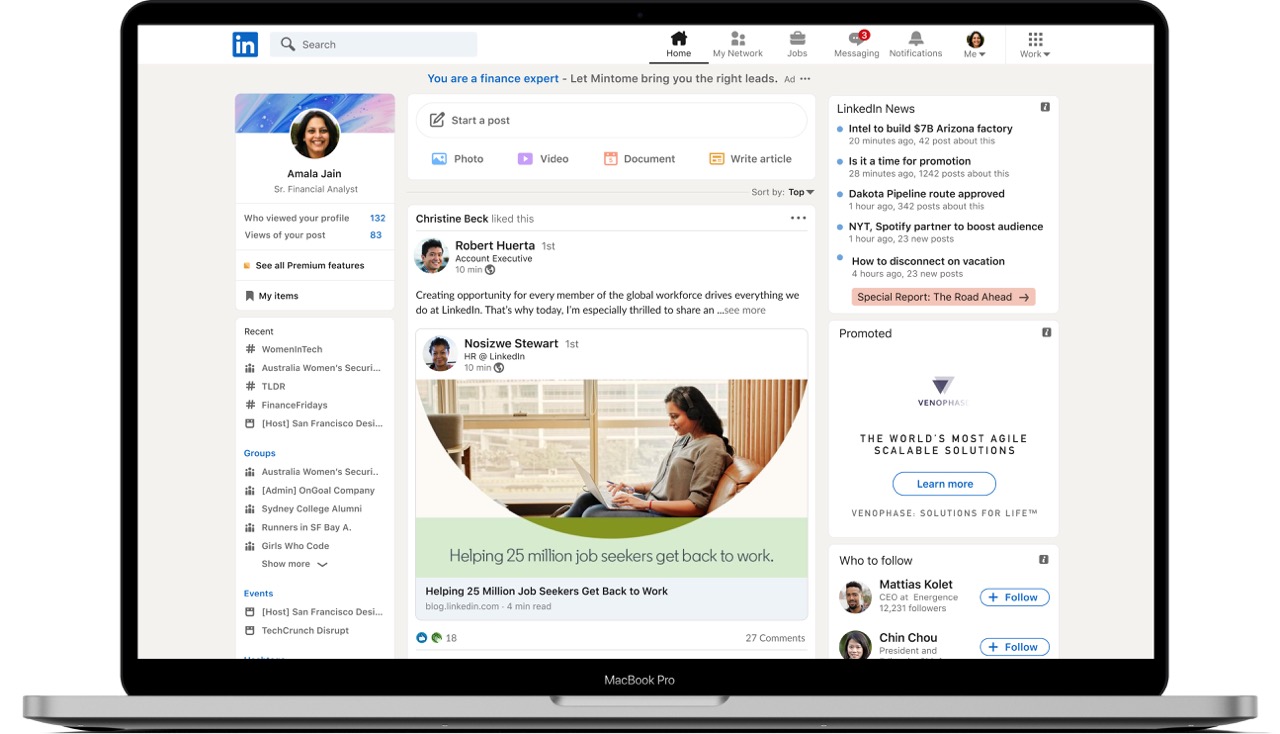 LinkedIn is the social media platform for professionals worldwide. With over 800 million users and a dedicated Jobs section, it's a great place to start when looking for niche leads.
Legal
Nobody likes to deal with complicated legal stuff, let alone paying thousands of dollars for a lawyer. That's why I found you some digital tools to bypass that – legally, of course.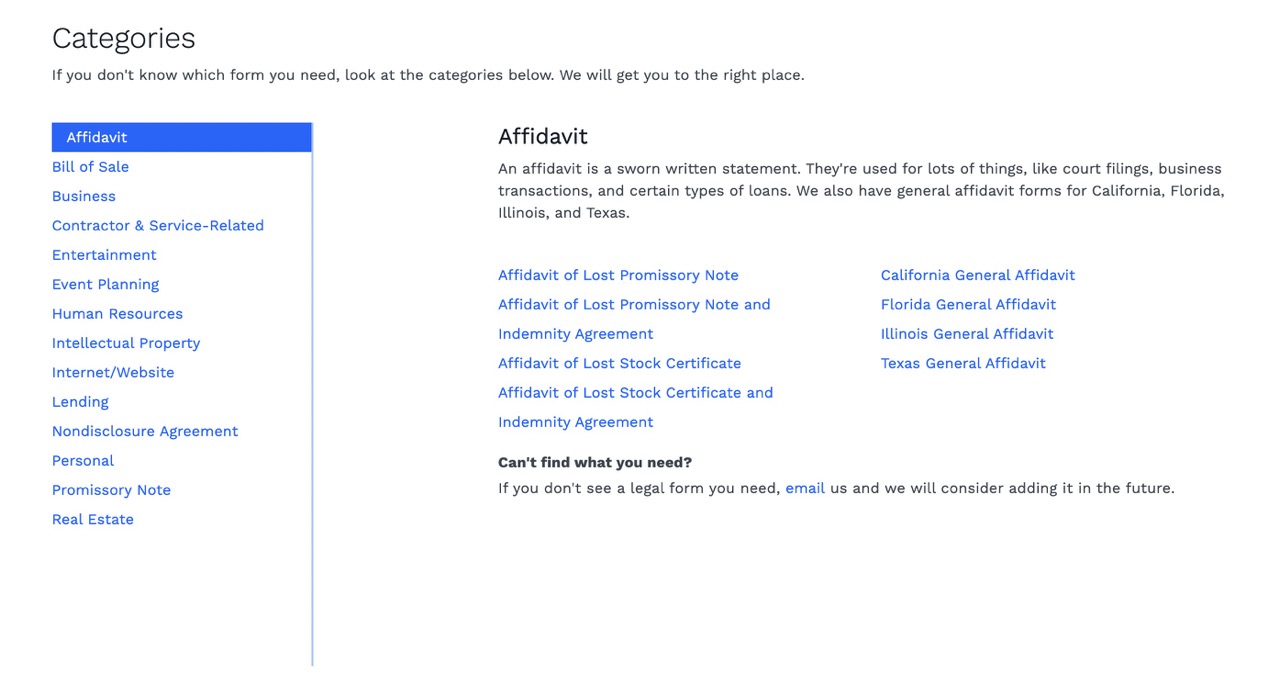 A great tool when you need basic legal document templates. If things get confusing, you have the option to request attorney support for just a low subscription fee (which is still relatively cheaper than hiring a lawyer at full price). LegalZoom has services for wills & trusts, family, real estate, and a bunch more.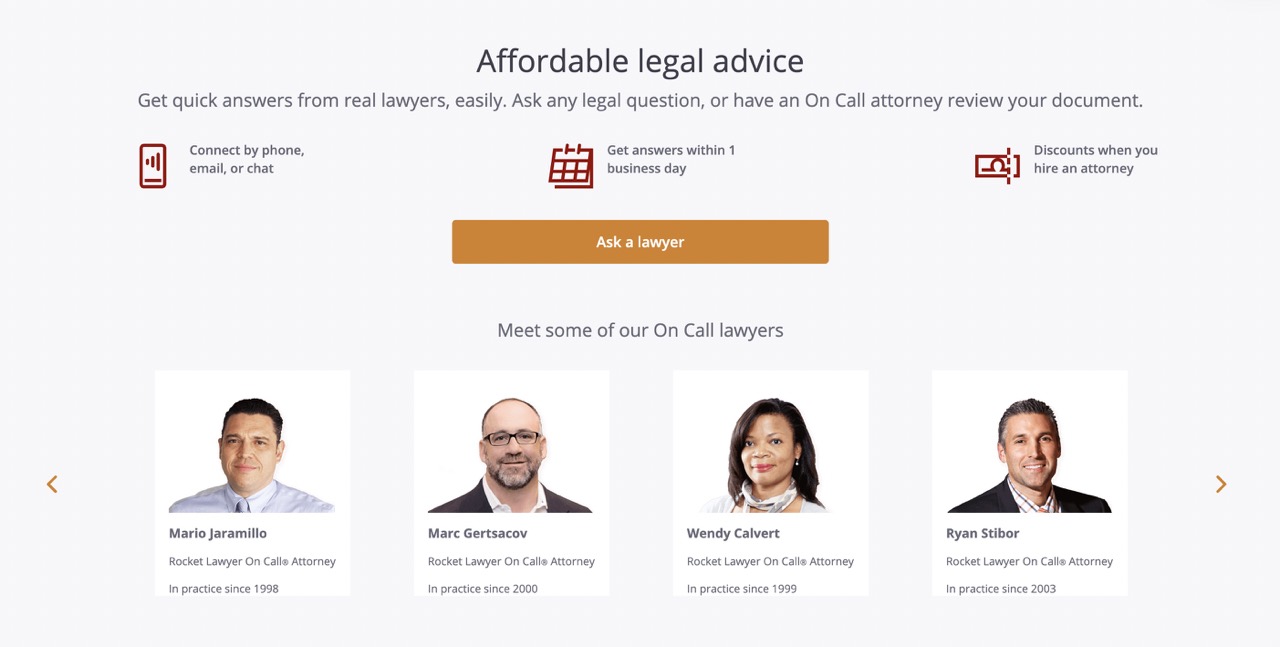 Get quick legal help online. Unlike most legal brands out there, Rocket Lawyer caters to both businesses and individuals. While this isn't really a tool, it might be a big help to you when you get into legal trouble.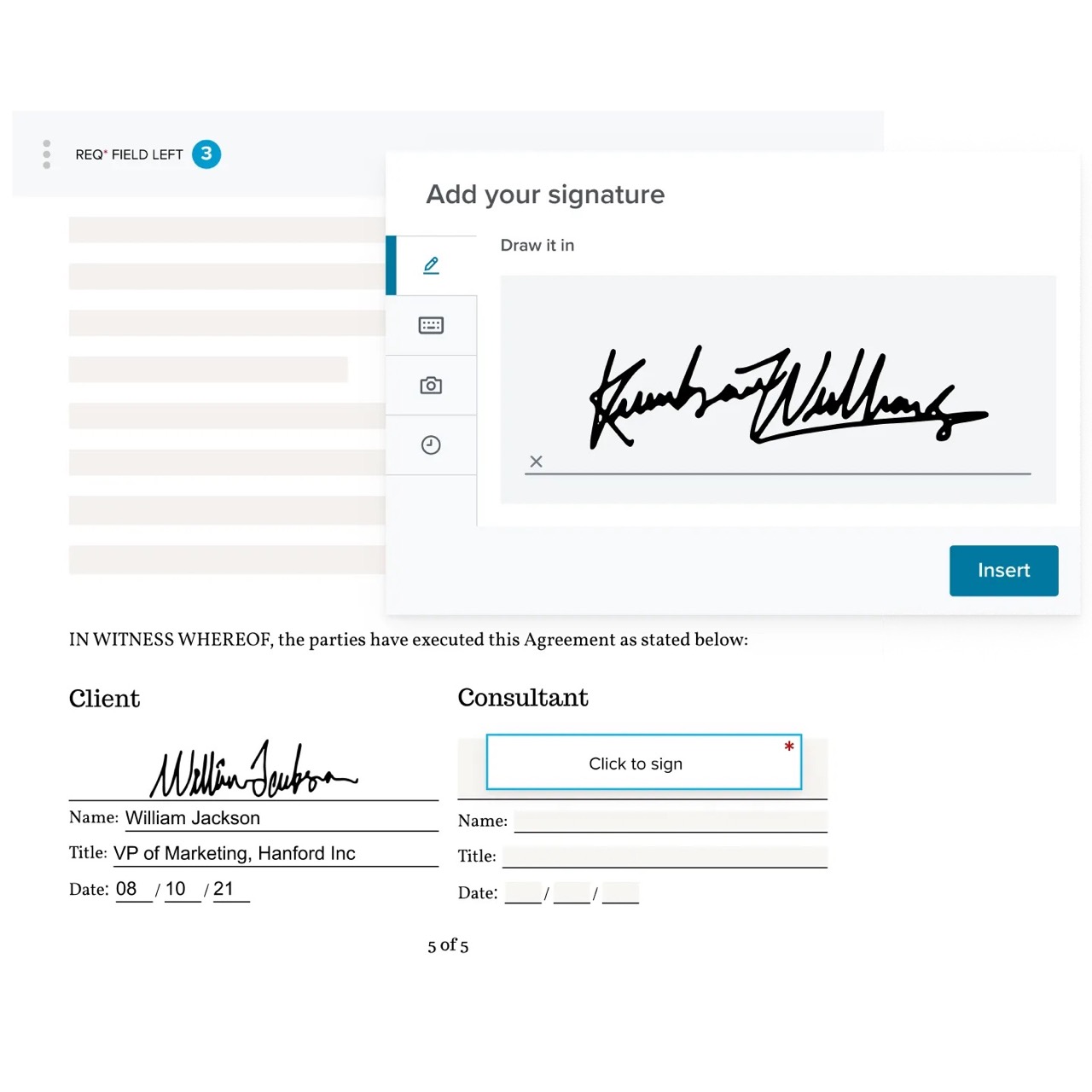 Dropbox Sign (formerly HelloSign) is a tool for signing and requesting Dropbox signatures online. It also lets you store and organize your agreements all in one app.
Mail
"You've got mail"... is a nice movie. While that's entirely insignificant to this section, the point I'm really trying to drive home is this: having an effective email client will help you organize your business life dramatically. Especially since 2 out of 3 of these apps have smart segregation, separating newsletters from important must-read mail.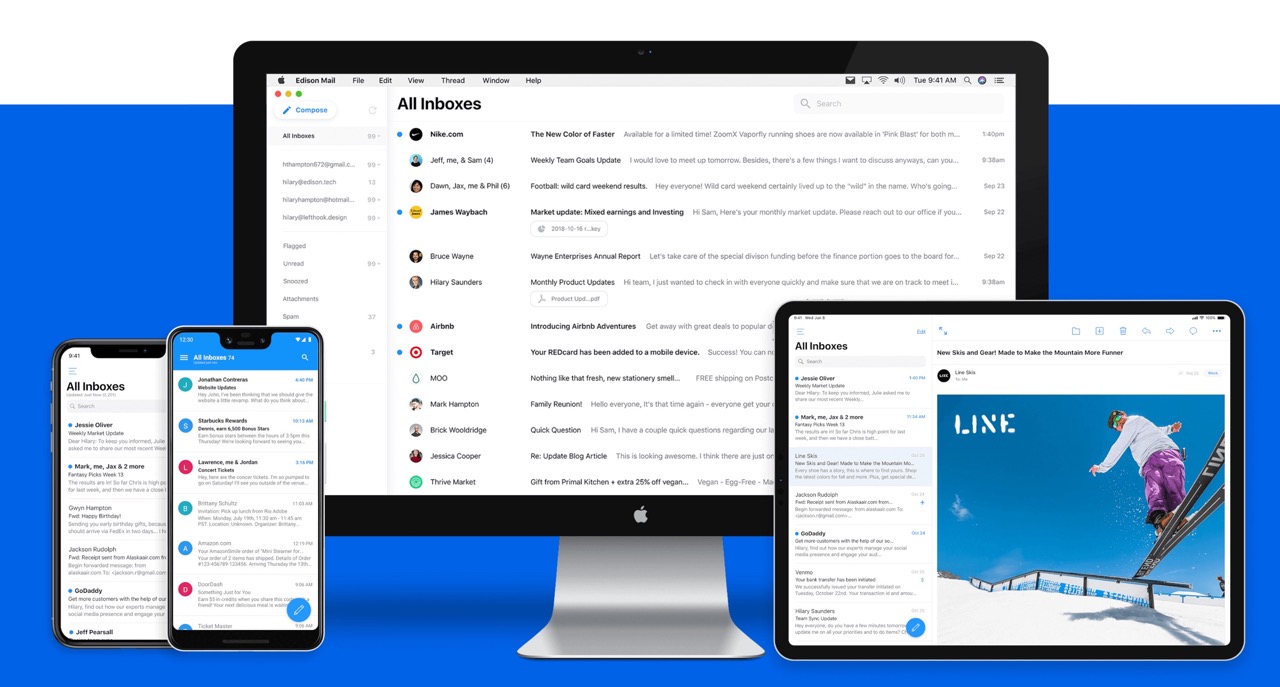 Edison makes email better, beautiful, and personalized. The unlimited @ accounts, pin on top, ability to unsubscribe from the app itself, focused mode for important emails, and smart notifications are all features I find particularly useful. What's more is that it has an integrated assistant to segregate subscriptions, travel, packages, deals, bills & receipts, and entertainment. Amazing, right?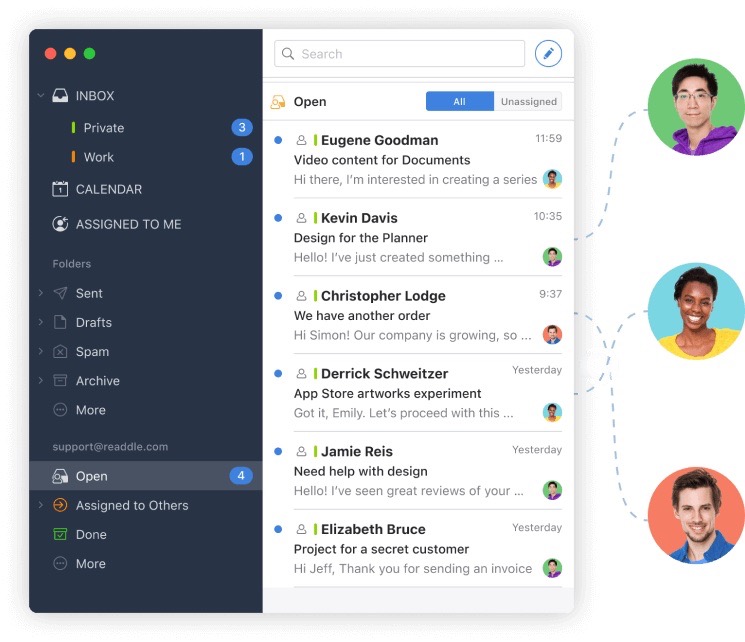 Spark is a crowd favorite among tech enthusiasts because of how feature-packed it is. Complete with a smart inbox, scheduled emails, a beautiful home screen, email signatures, and more.
Personally, I find Edison more up my alley but that's just personal preference. Spark is a great mail client that's well-built and is being used by millions worldwide.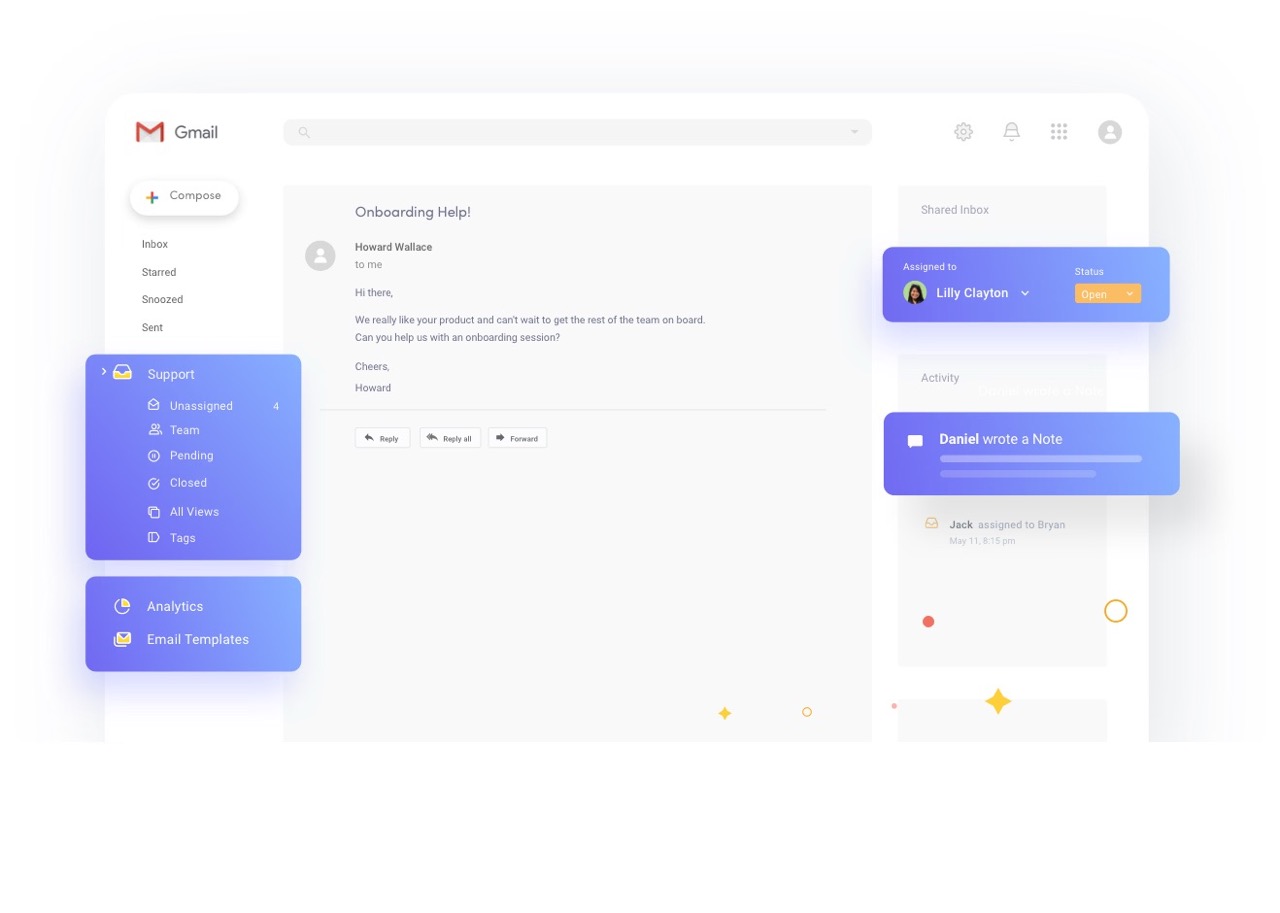 Hiver is an email tool for business. It has everything you need for handling customer service such as email insights, automations, multi-channel support, and its most popular feature–shared inbox management. Share Inbox lets you list down all the internal emails of the business (info@, support@, etc.), organize them, and track each of their status.
Meetings & Messaging
For a remote worker, meetings are probably what eats up most of your work time. That's why it's important to find the one that best suits your needs.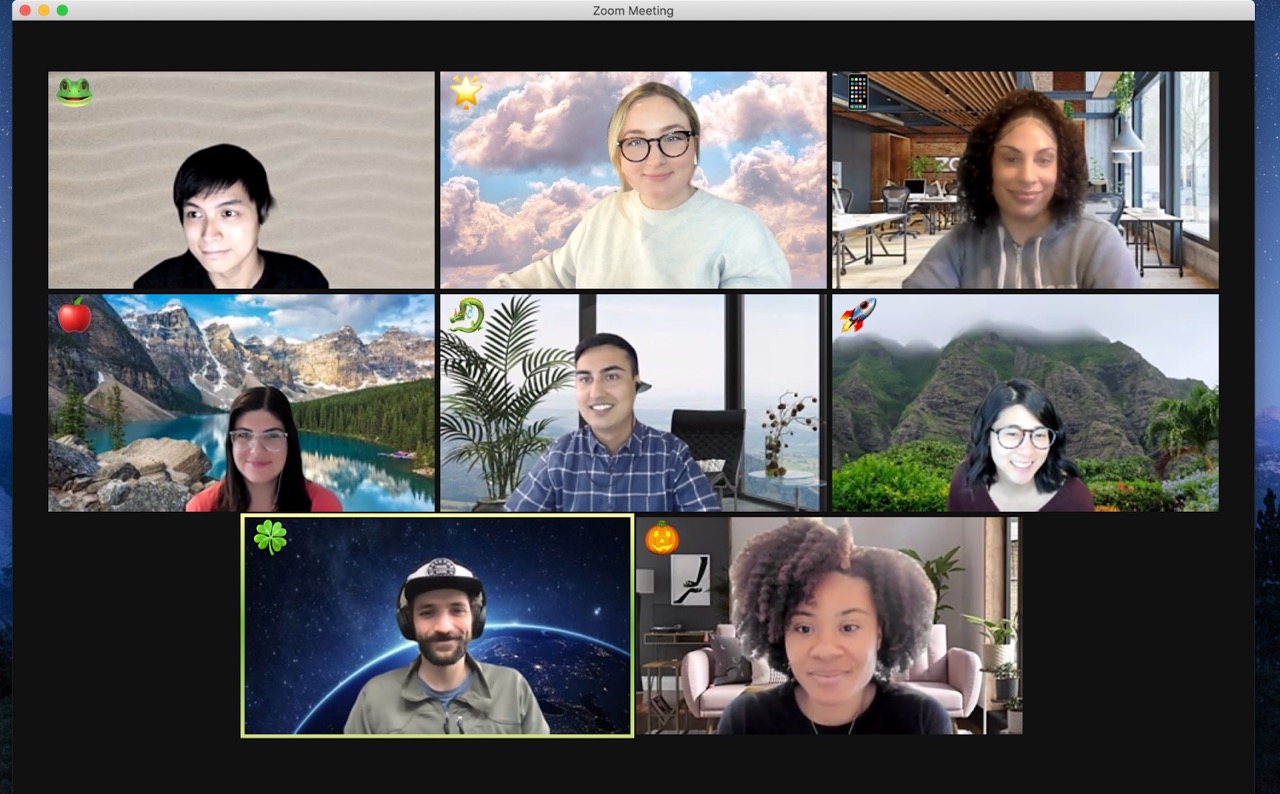 Zoom has the largest user base, with over 300 million meeting participants. Its free plan lets you host meetings with up to 100 people, screen share, plan scheduled meetings, and offer custom backgrounds.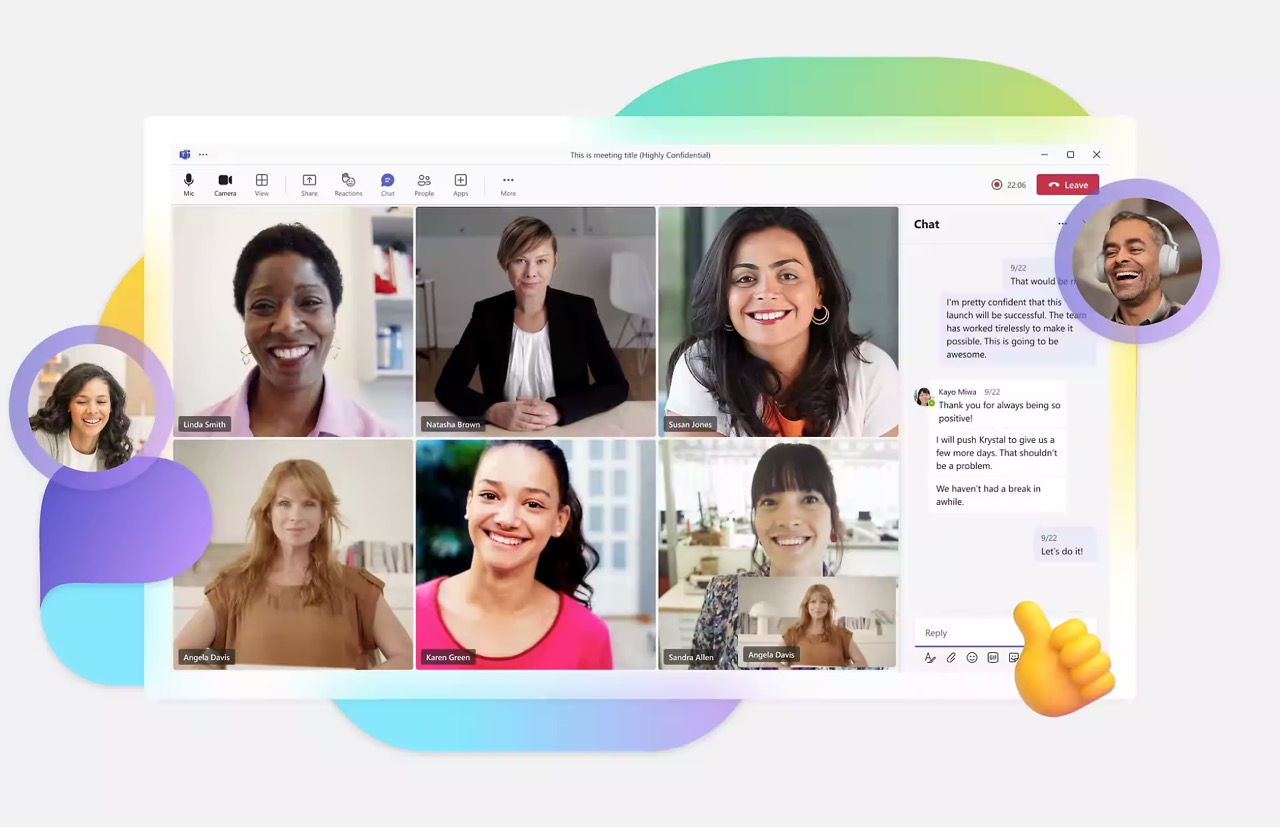 Teams is the successor to the age-old Skype app, now with over 250 millions users worldwide. The advantage of teams is that it's practically a jack of all trades type of tool. It has chat, video calls, file storage, audio conferencing, and transcription all in one. While it cannot claim to be the best at anything, it's good as an all-arounder for those who need a general-purpose tool.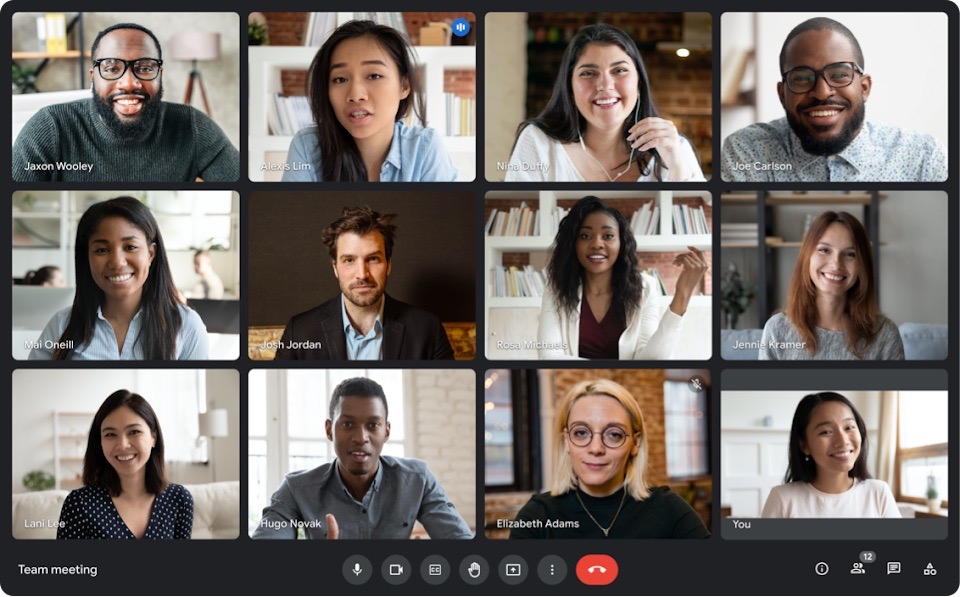 Google Meet stands third with 100 million users. Unlike Teams, Meet is solely for video conferencing, and it's been the go-to app for many google phone owners. If you use a lot of Google's services then Meet is obviously a great pick for the seamless integrations.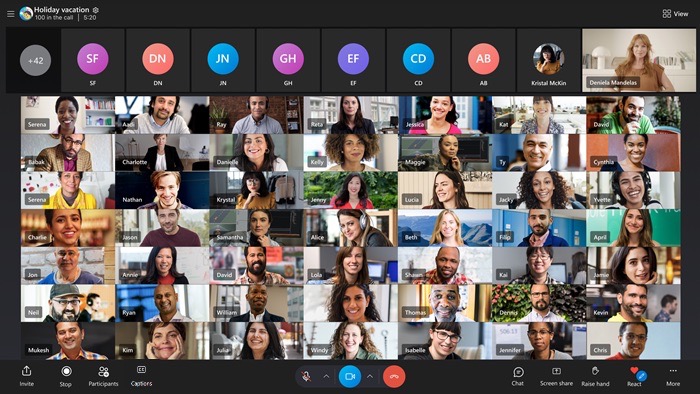 Skype is considered by some as a legacy app since it falls behind (at least in terms of UI) Zoom, Teams, and Meet. But for those who appreciate how the internet looked a decade ago, Skype is still a reliable video and chat platform for many businesses.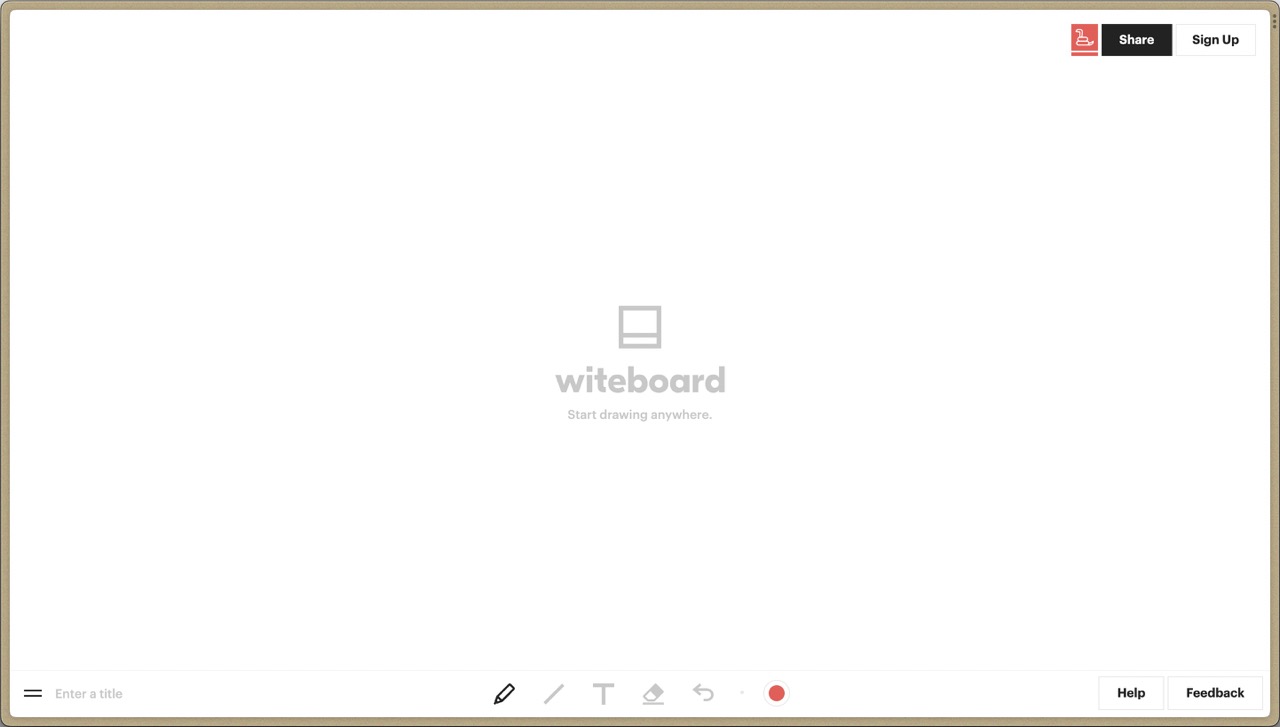 Witeboard is literally a plain white board on your screen which you can draw, color, and put diagrams on. Whenever you need to visualize or explain something, just go to Witeboard's app and start drawing!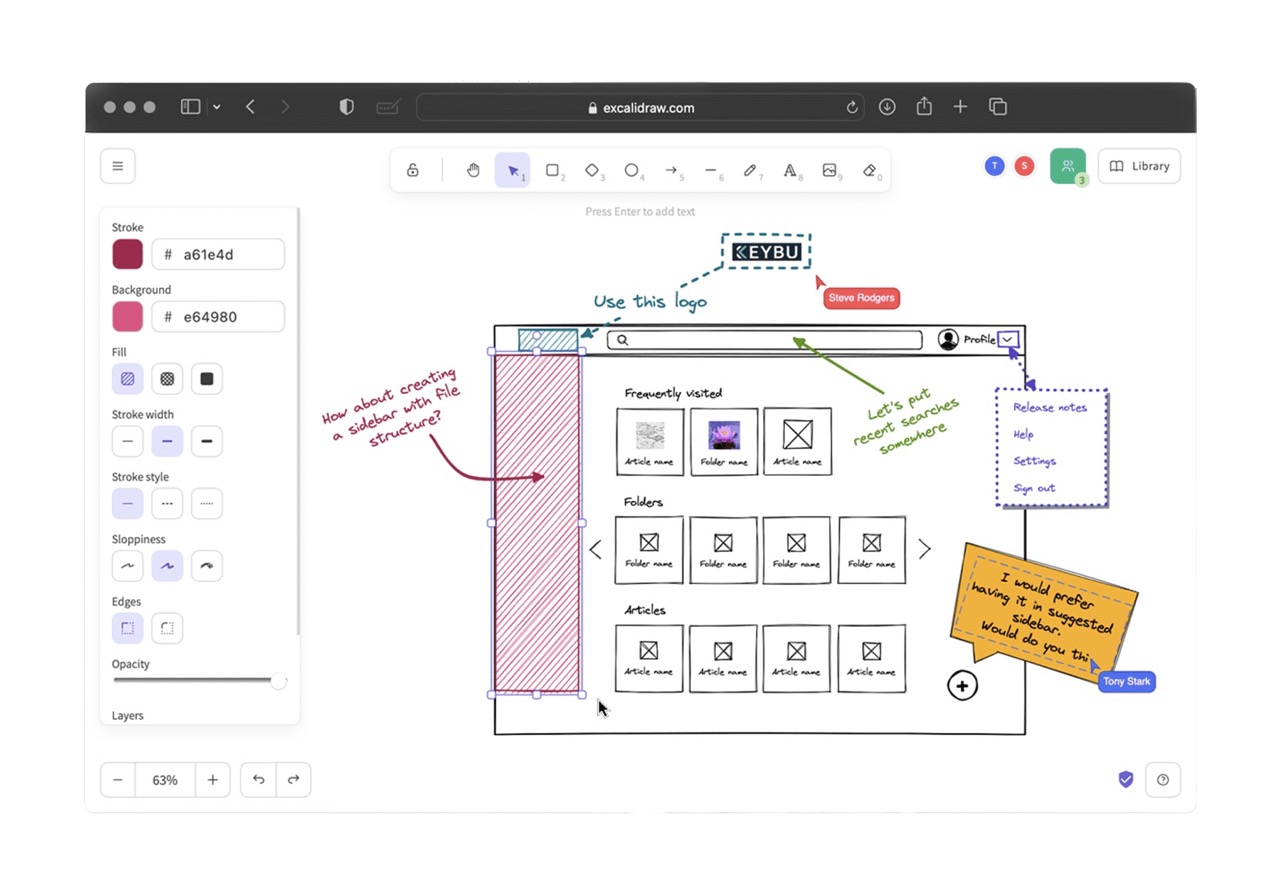 Become a modern Arthur Pen-dragon with this collaborative whiteboard tool! Excalidraw is like Witeboard but on steroids, having an actual live collaboration feature plus an icon library, the ability to save creations, GitHub integrations, and much more!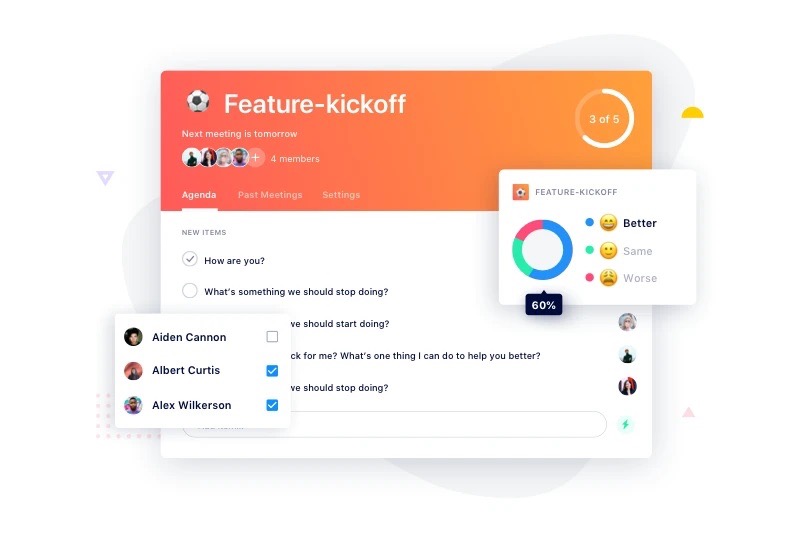 A tool for creating shared notes and agendas in team meetings. SoapBox makes weekly meetings more efficient by keeping everything you need in one place.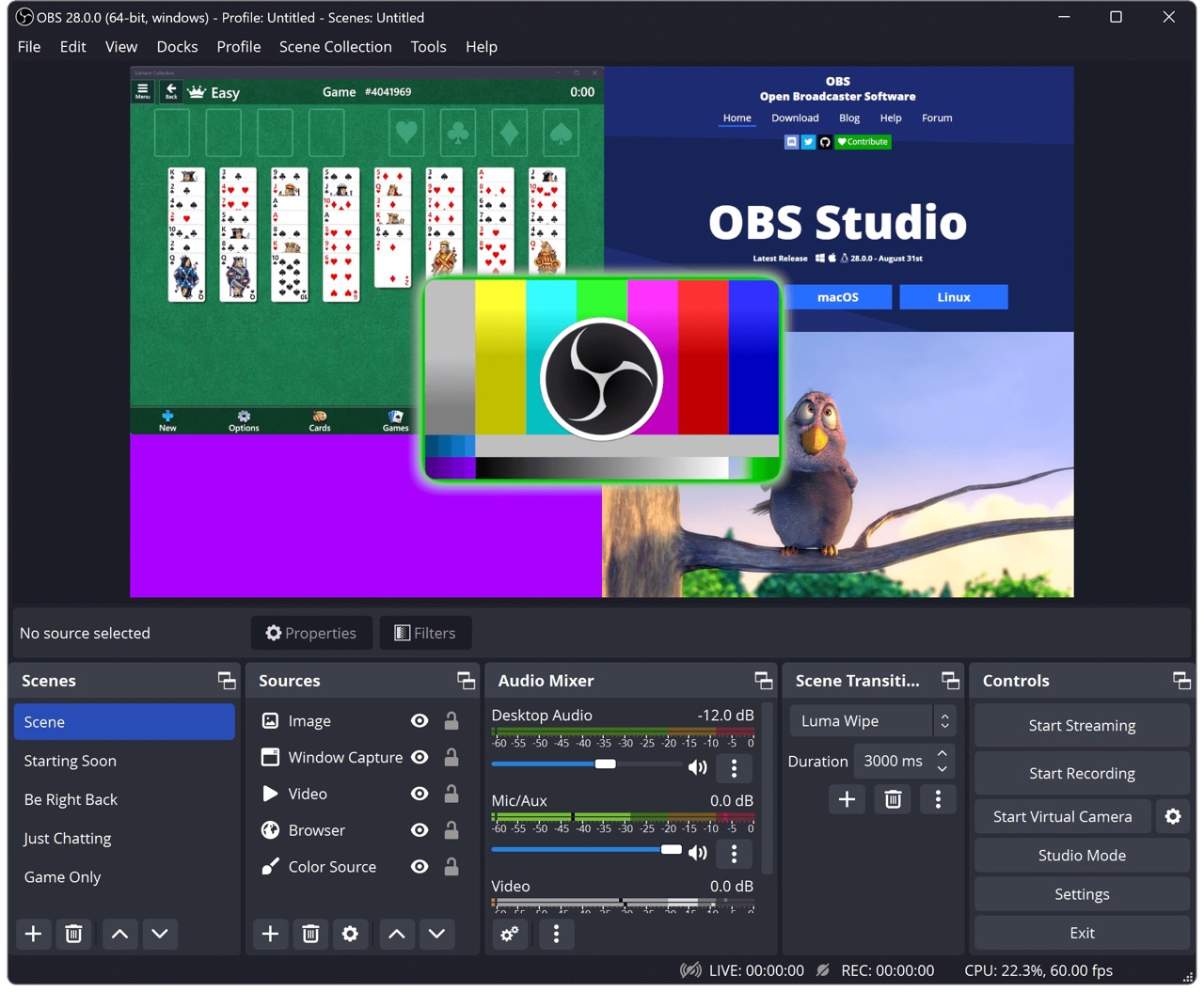 The de facto software for Youtube and Twitch streamers worldwide. OBS is a free, open source tool for streaming and screen recording.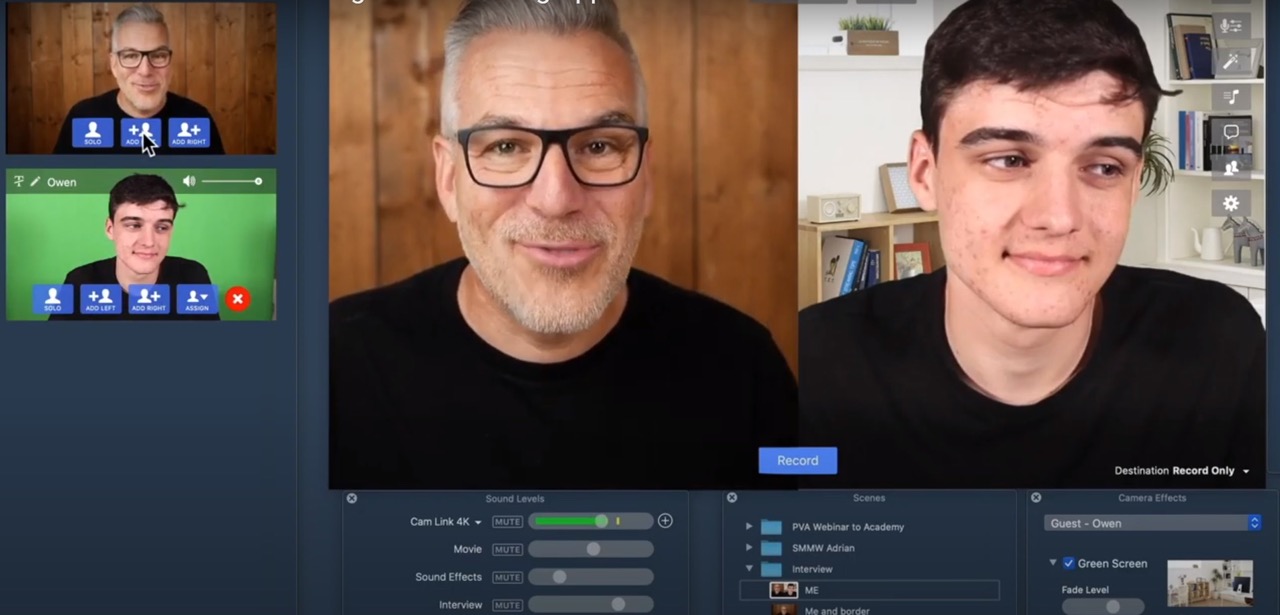 The competition of OBS. Ecamm is faster at processing videos and has a more updated feel to its UX. But it does come with consequences. Ecamm is only available for MacOS and is a subscription based product.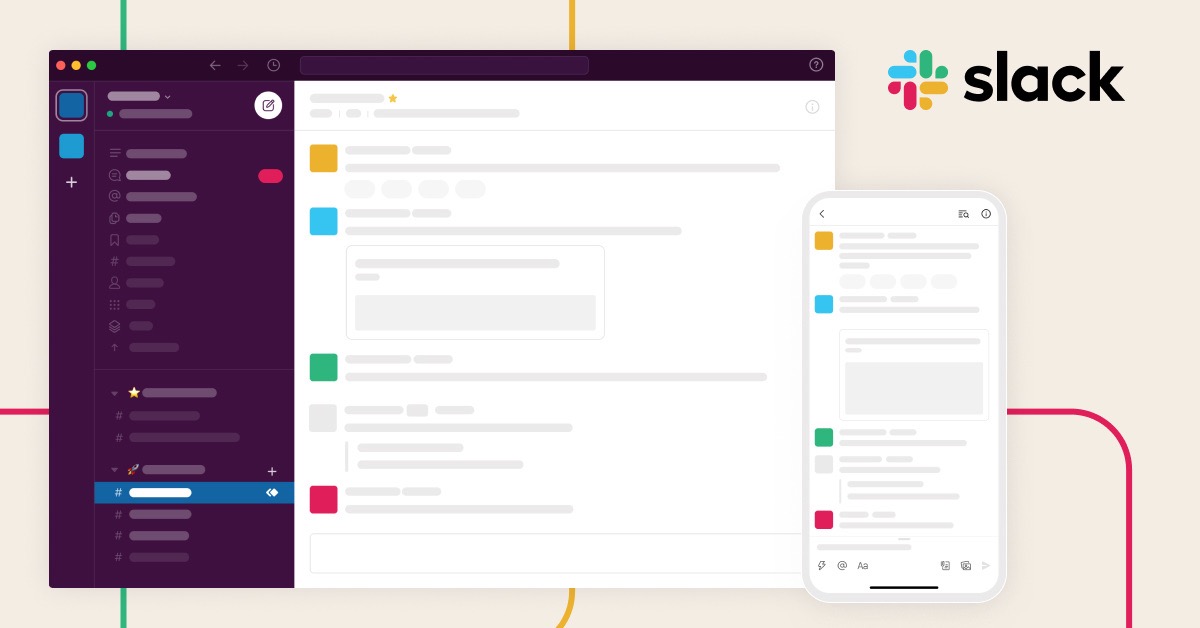 Slack is designed for businesses in the same way that iMessage is designed for iOS users and WhatsApp and Facebook Messenger are designed for Android users. Slack is an easy-to-use messaging platform with intuitive UX, customizable themes, and "channels'' for multiple teams or companies.

Do you have a noisy environment? Krisp helps you sound crystal clear in meetings, even when you're in a busy cafe.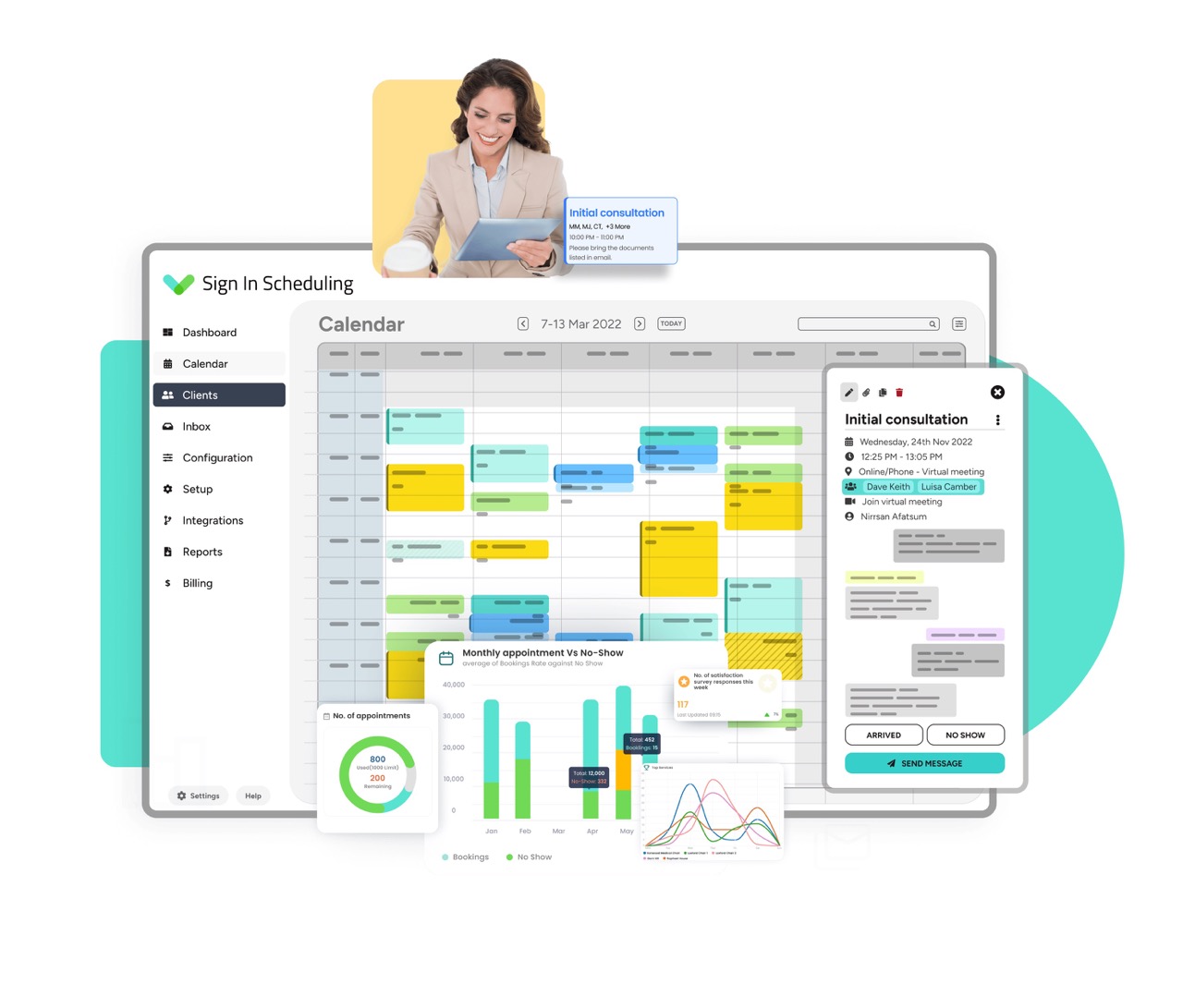 A feature-rich (like 100+) appointment tool to take bookings, accept payments, and adjust appointment details on all your devices. It even takes into account the various time zones of fellow remote employees.
Office Suites
How to increase WFH productivity? Use an office suite. Why? Because it's a collection of tools from the same brand. And when that happens, an ecosystem is created!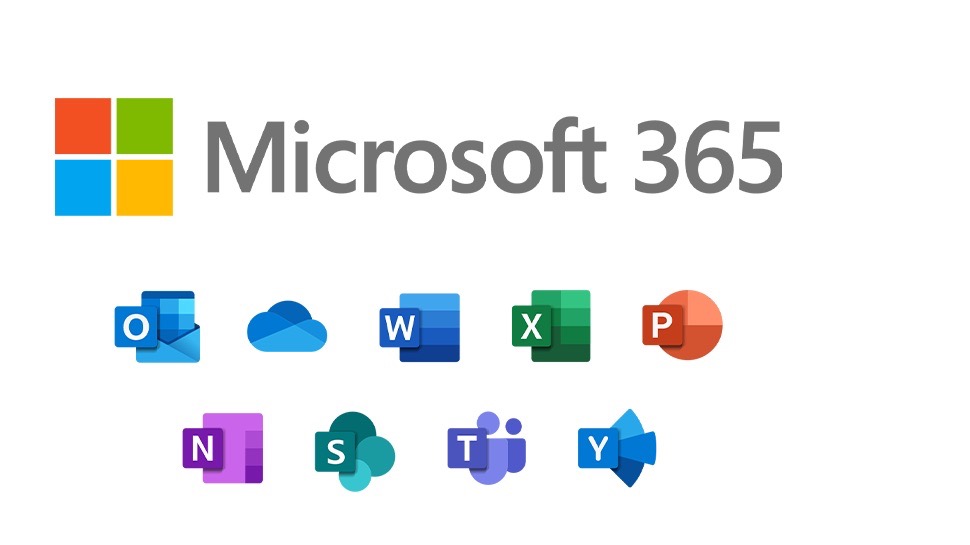 The original suite! Here you'll see some pretty familiar apps such as Microsoft Word, Excel, Powerpoint, Outlook, and much more! M. 365 is like a silver iPhone, it's nothing fancy, but you can never really go wrong with it.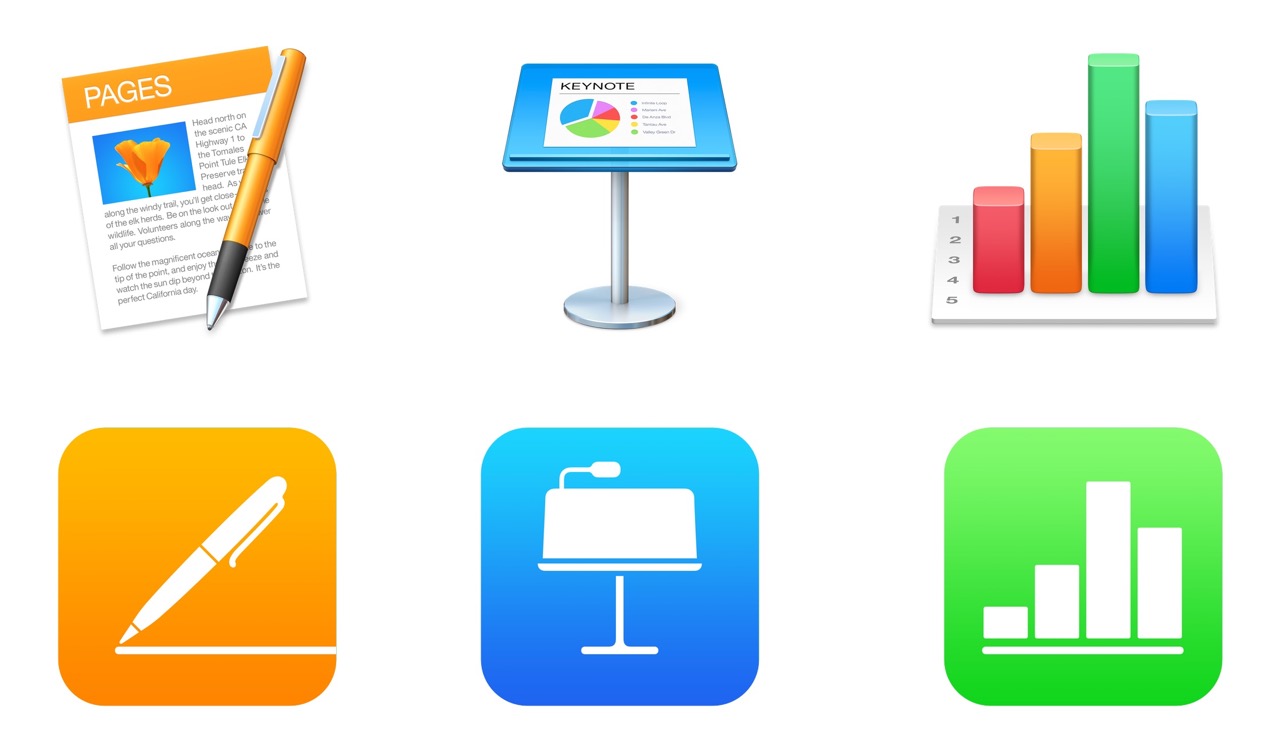 iWork is Apple's take on creating an office suite. To be honest, this is the first time I've heard of it. But when you take a closer look, you'll realize that it's all pretty familiar as well, with apps such as Numbers, Pages, and Keynote. Apple prides in having fluid and intuitive tech, and these are no exception.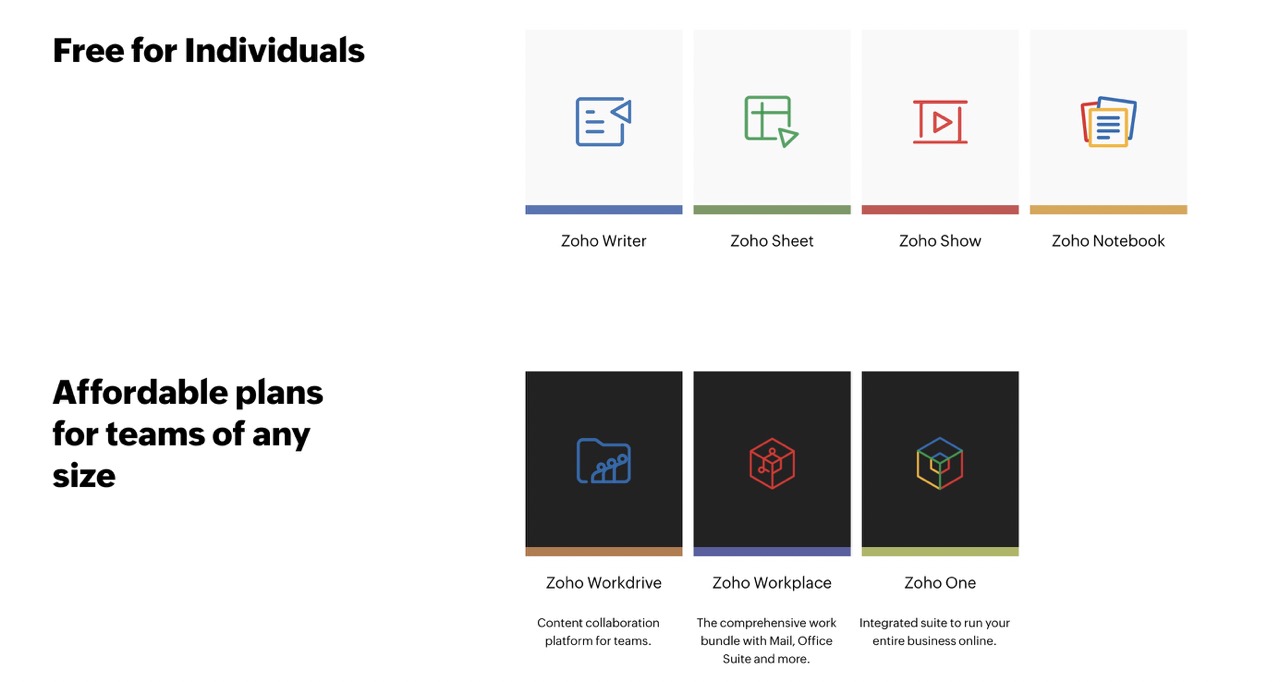 Zoho is an office suite that offers a ton of work tools. What sets it apart from the rest is its focus on collaboration and a built-in AI assistant.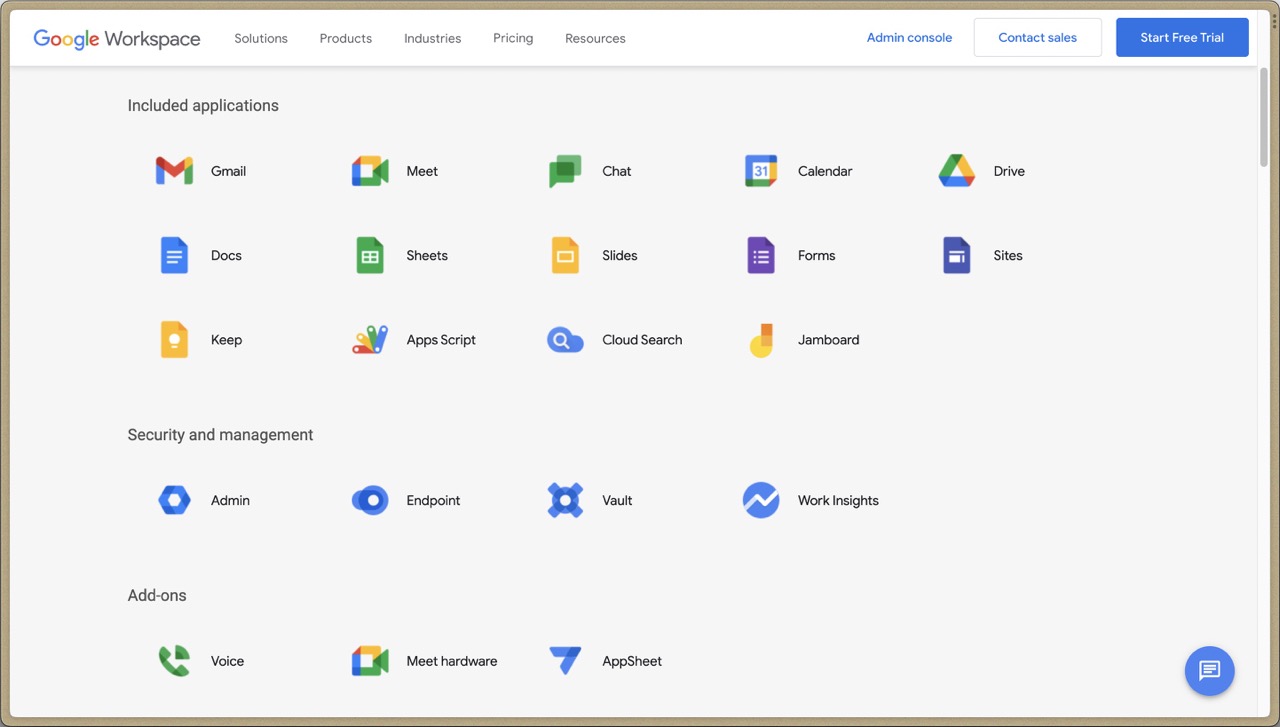 G Workspace (formerly G Suite) is every Google service you might be using, all in one place. This includes Meet, Doc, Sheets, Drive, and many more. Since everything is owned by Google, you can get a sense of how tightly knit these services are in the tool, making it ideal for those who want to improve their work efficiency.
Portfolio
First impressions last, even when they're made digitally. Create stand-out portfolios with these tools!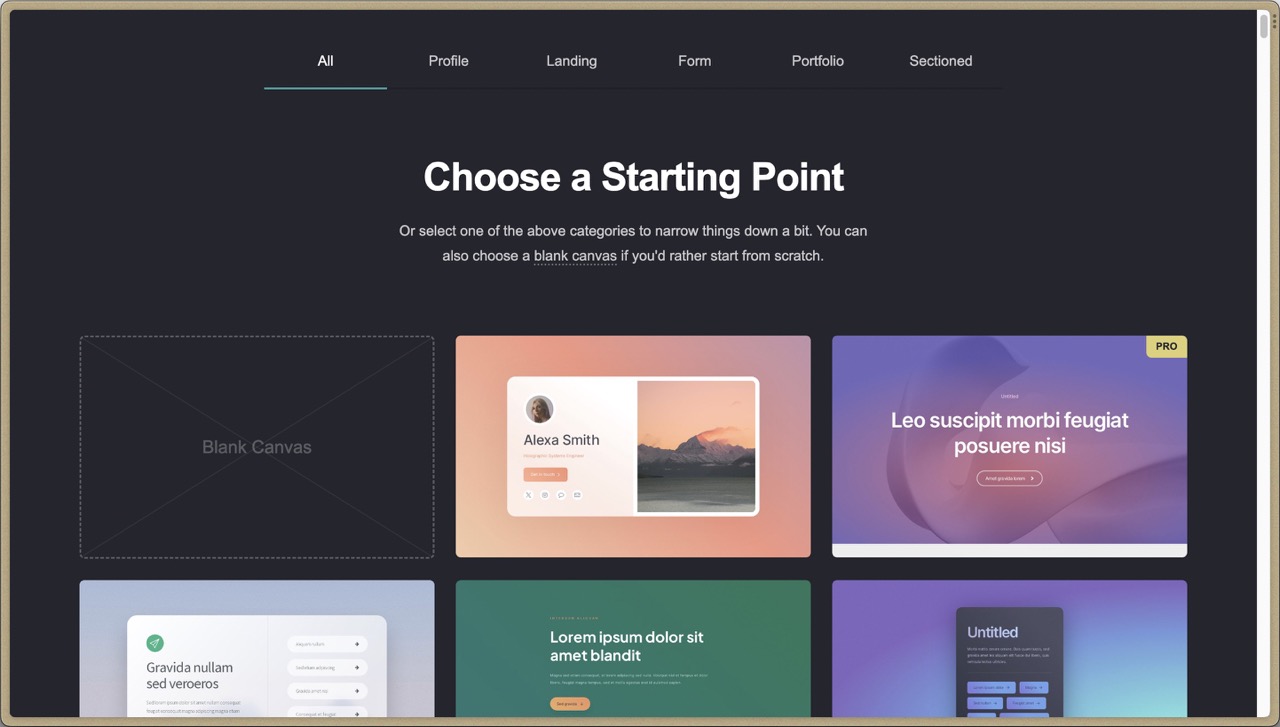 Create a free website for your portfolio. Carrd is a one-page site builder that's easy to use and has multiple templates to choose from.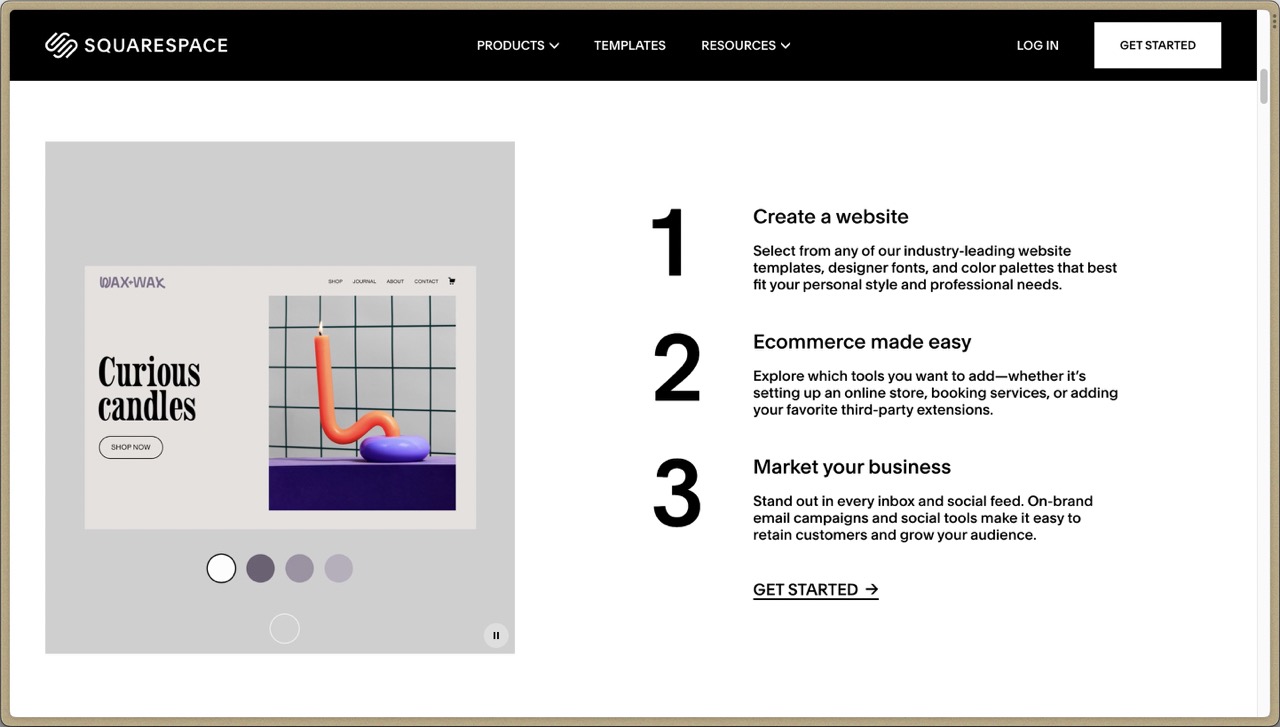 Squarespace is a drag & drop, no-code web builder. That's why it's also great as a portfolio site!
Presentations
Nervous for your next big presentation? Quick, distract yourself by checking out these presentation apps!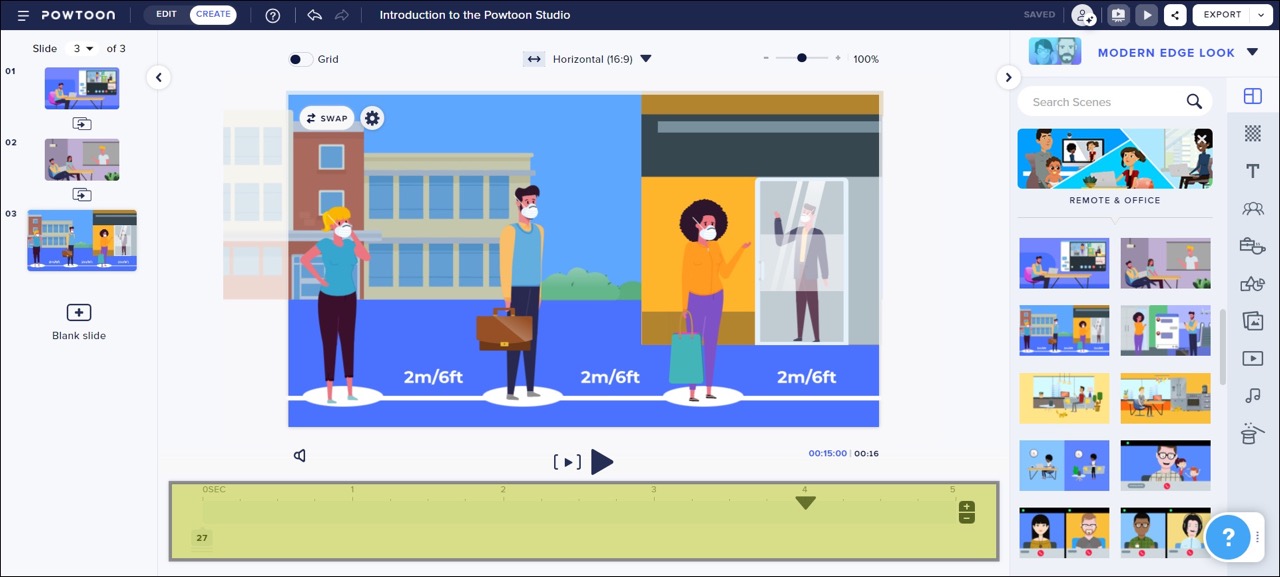 Create dynamic videos and presentations with ease. Popular for its explainer videos, Powtoon is a great tool for getting your message across.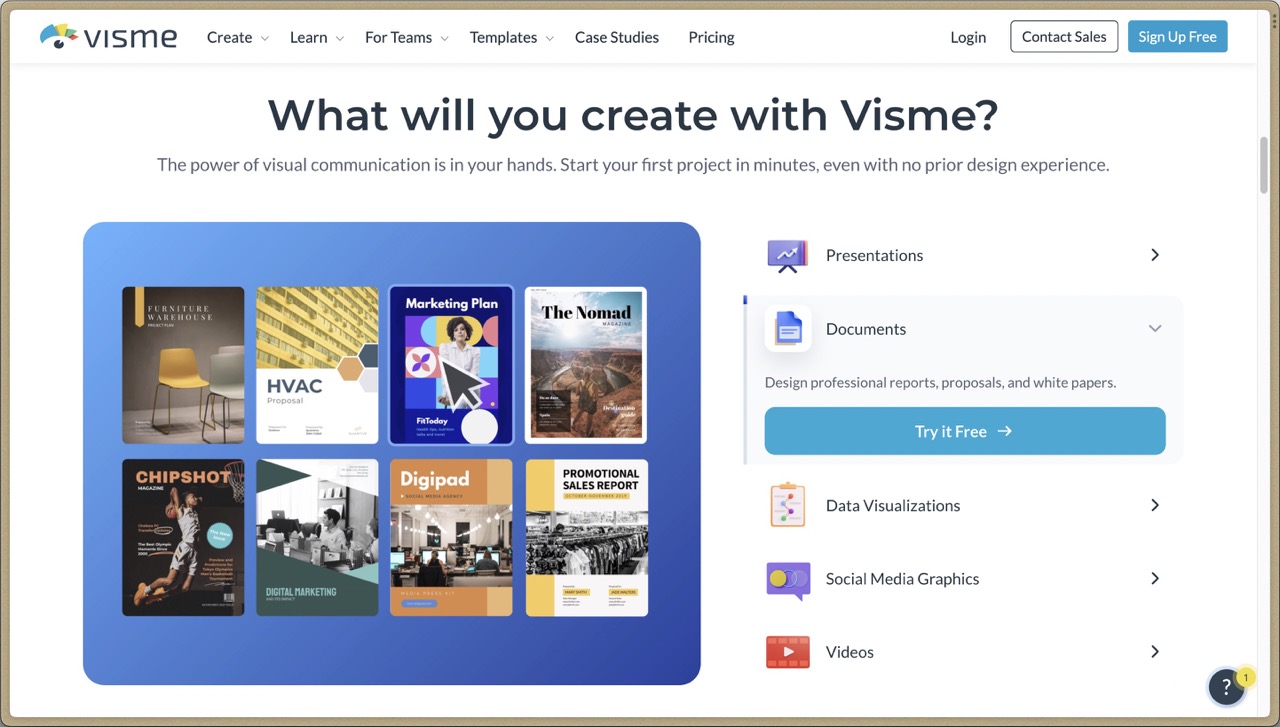 Visme is a platform for creating visual content, whether it's presentations, graphs, documents, or social media graphics.
Gamma is an AI-powered presentation builder. Instead of juggling between design and content, this tool lets you focus on content while it automatically generates a clean and beautifully designed presentation for you.
Productivity
There are a ton of tools to increase work from home productivity. Here's a small list of them that will make your work-life balance as a remote worker a bit easier! 
CannedTXT is a collection of responses for various topics like customer support, project management, sales & marketing, and even for fun ones like things to say in hard times, special occasions, and general conversations.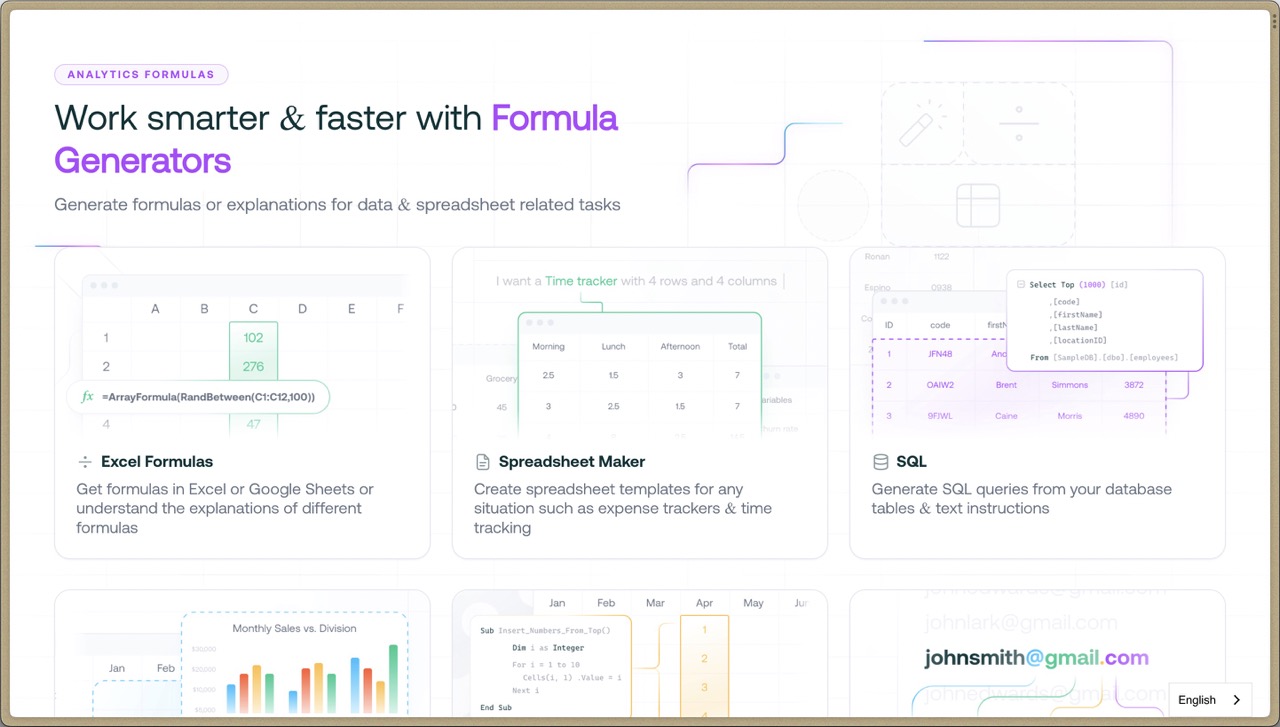 You know how some to-do list apps have natural language built-in like "client meeting tomorrow 10am p1" and turn it into a task named "Client meeting", scheduled for tomorrow, and has priority 1? Well that's this but for Excel formulas.
For example, "Count cells in Column A that are equal to the word "finance". Boost productivity as an excel or sheet user with this intelligent tool.
Streaks is an app (Apple Devices) for creating good habits and breaking bad ones. The app monitors your progress towards a certain goal. The longer you main a streak, the more you don't want to break it.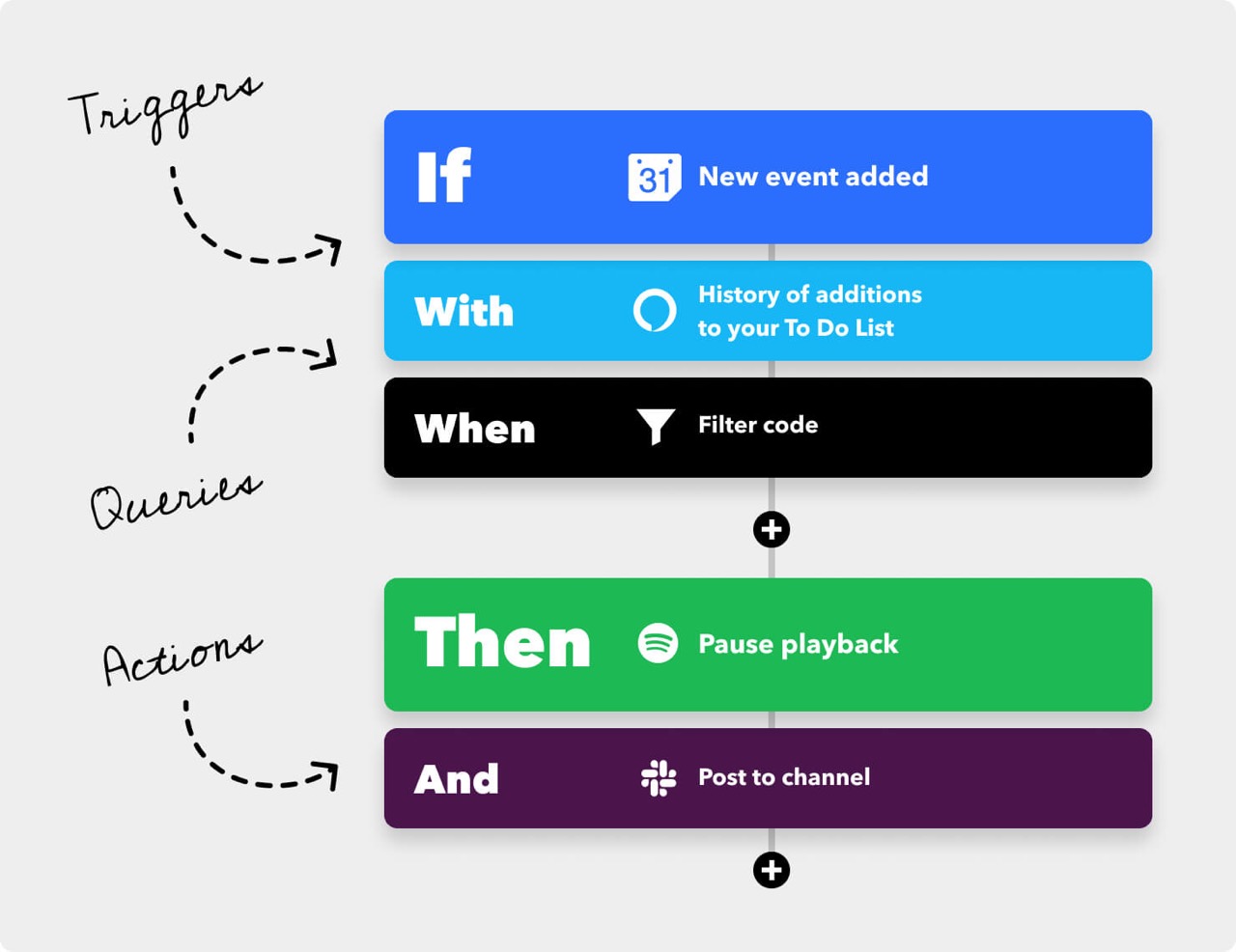 If This, Then That or IFTTT is an automation app for Apple users. It's designed to make your life easier by automatically performing specific actions if a condition is met. For example, the applet (pre-made automation) "Add songs you like on Youtube to Your Music on Spotify" automatically adds a song you like on Youtube to your playlist instead of manually closing Youtube, opening Spotify and searching for that particular song. Automate your workday with this nifty tool.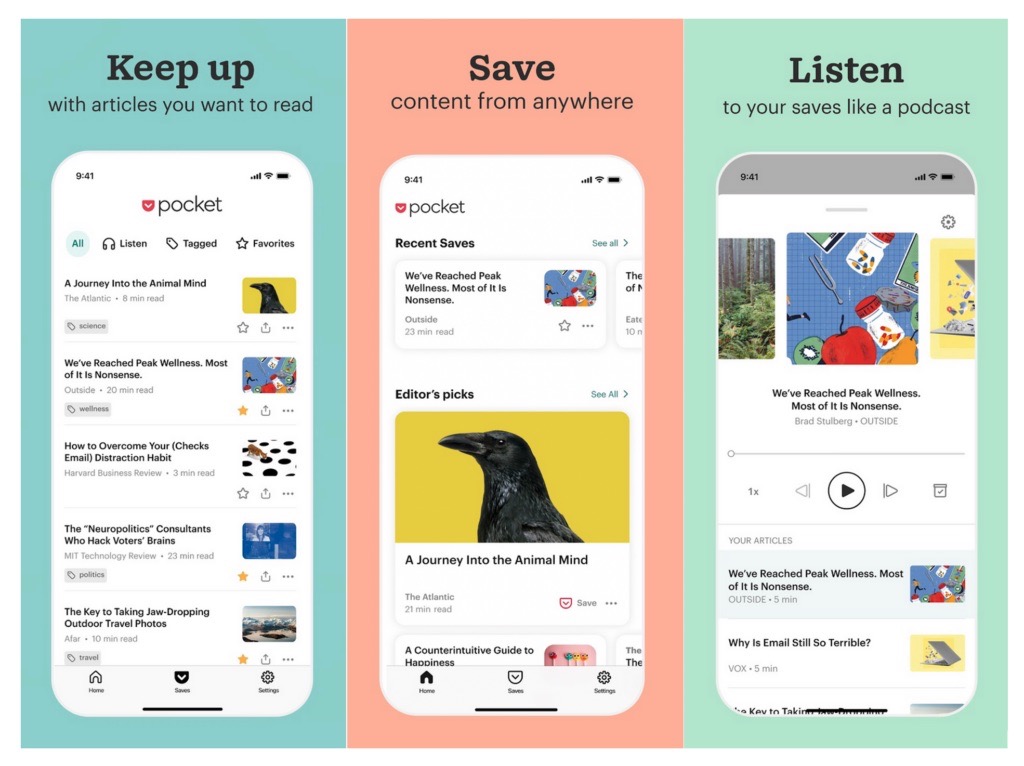 Store good reads, recipes, how to's, and literally any other link in your own little digital pocket. Categorize articles into tags and listen to them with Pocket's audio playback option.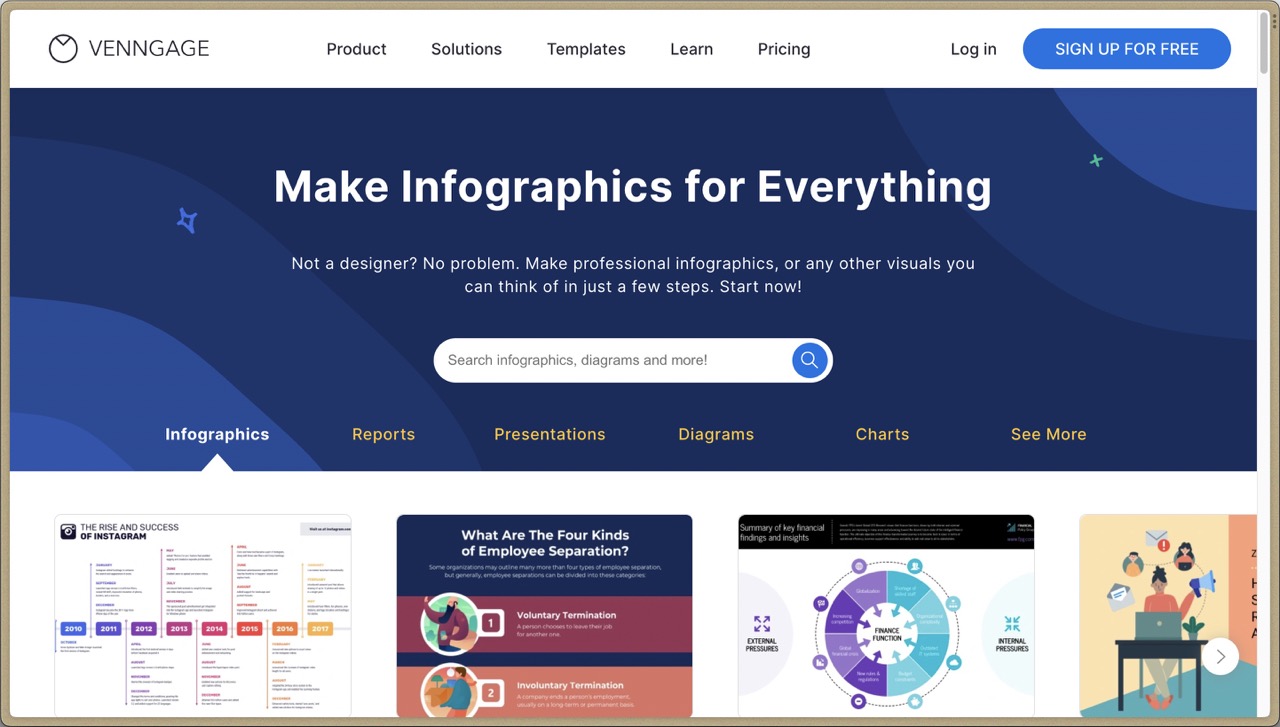 Create infographics for any topic. Venngage makes it easy for you to be creative in presenting information, all while designing eye-catching graphic content.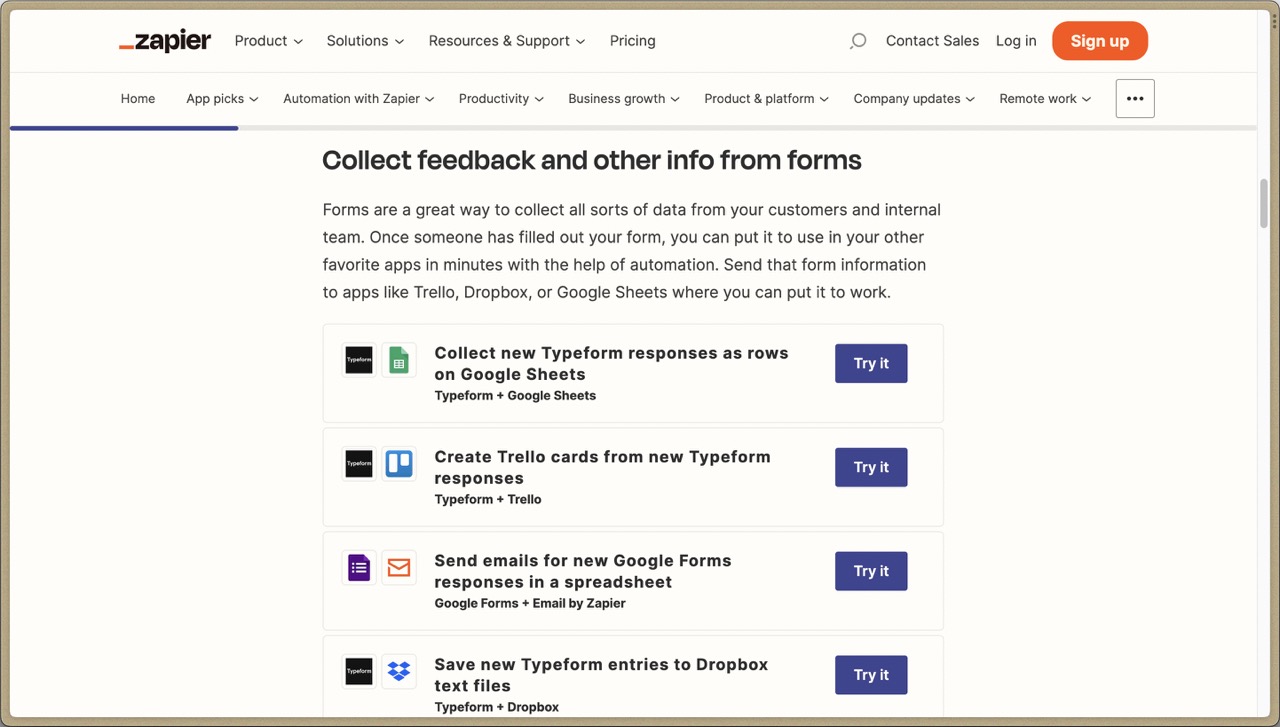 Zapier is an automation app similar to IFTTT. The main difference is that this one is more business-related while IFTTT is more for personal use. Examples for automations you can implement to your business are to monitor marketing funnels in real-time, share social media posts to Slack, or ask for feedback once a project is tagged complete.
Project Management
Juggling multiple tasks and projects stressing you out? Me too! Here are some project management tools to help us catch our breath.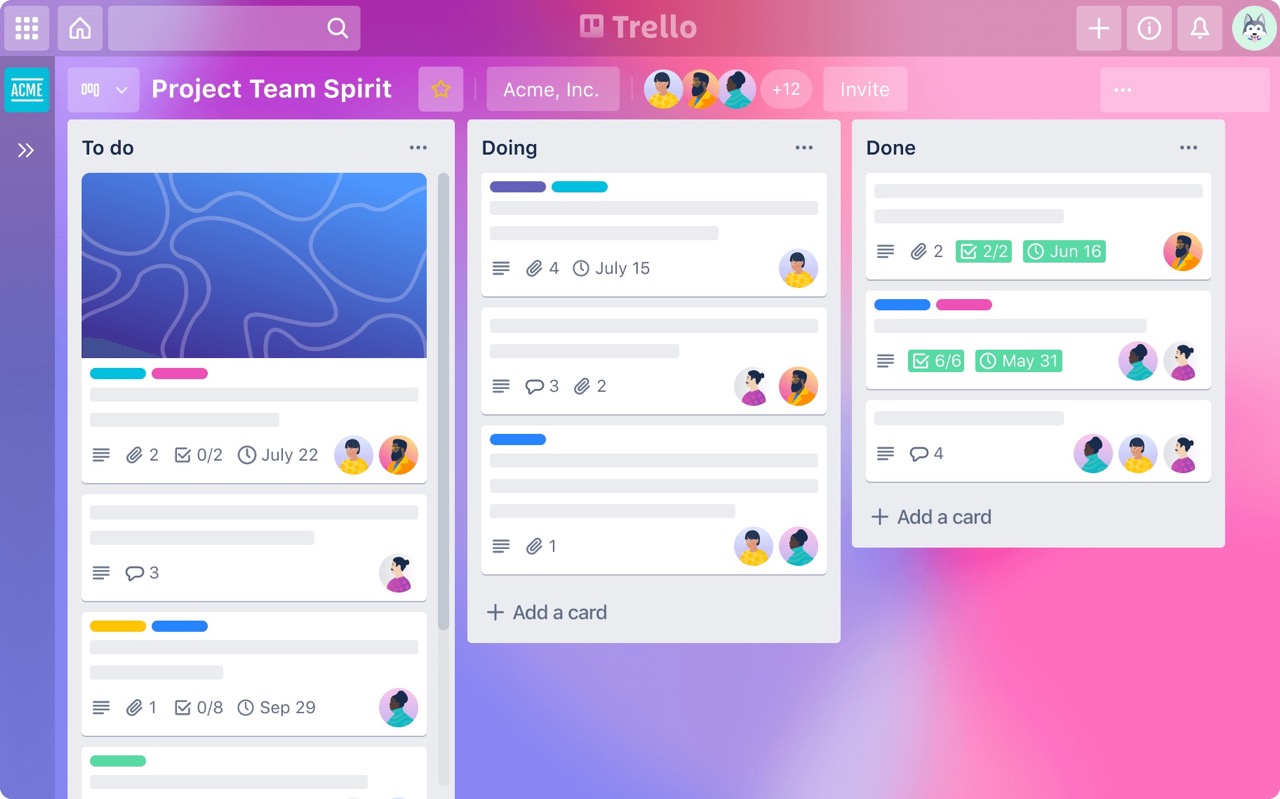 Trello is a kanban-style project management tool that offers tons of pre-made templates for you to use. Some template categories you might find useful are business, productivity, marketing, and remote work.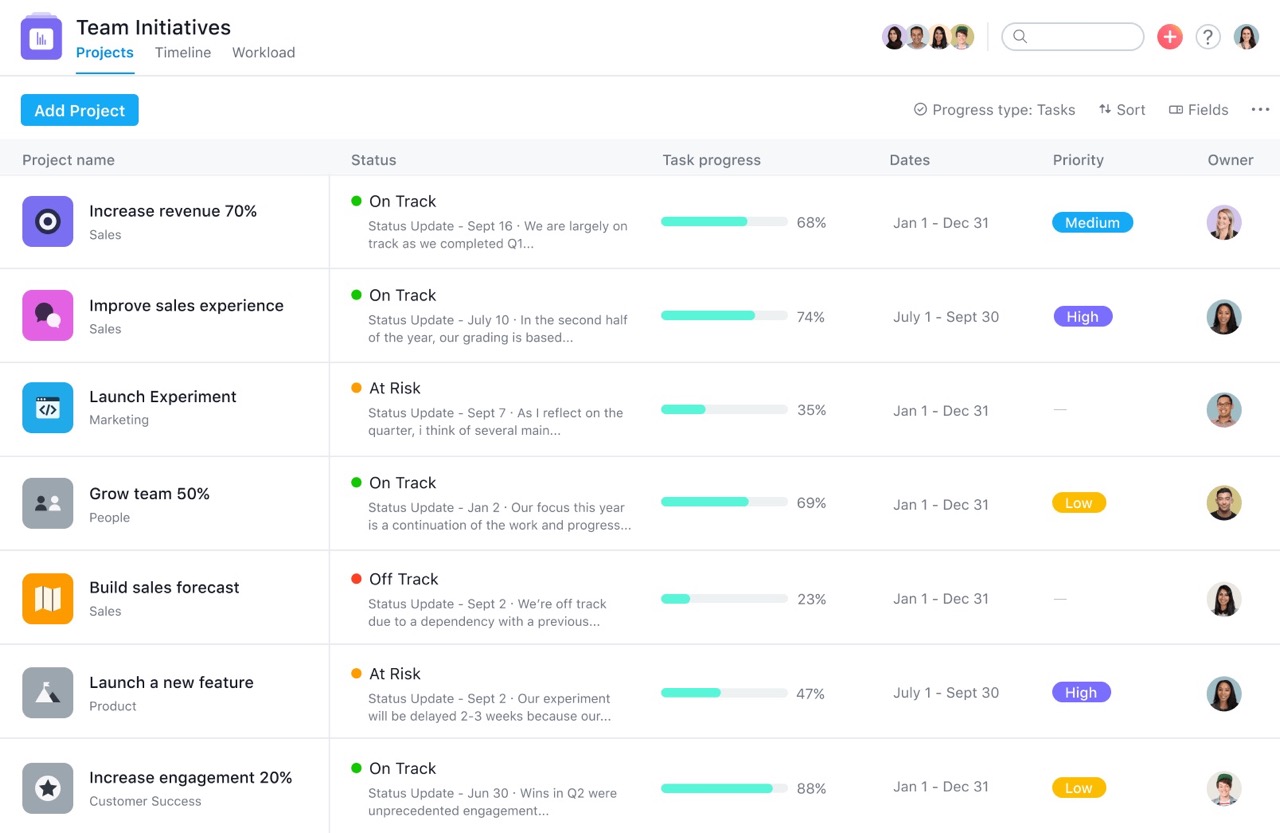 An all-in-one project management software. Complete with sprints, task lists, and progress reports. Asana's a great tool for large enterprises, but you can also use the tool for free if your remote team consists of 15 members or fewer. Asana is designed to enhance business workflow.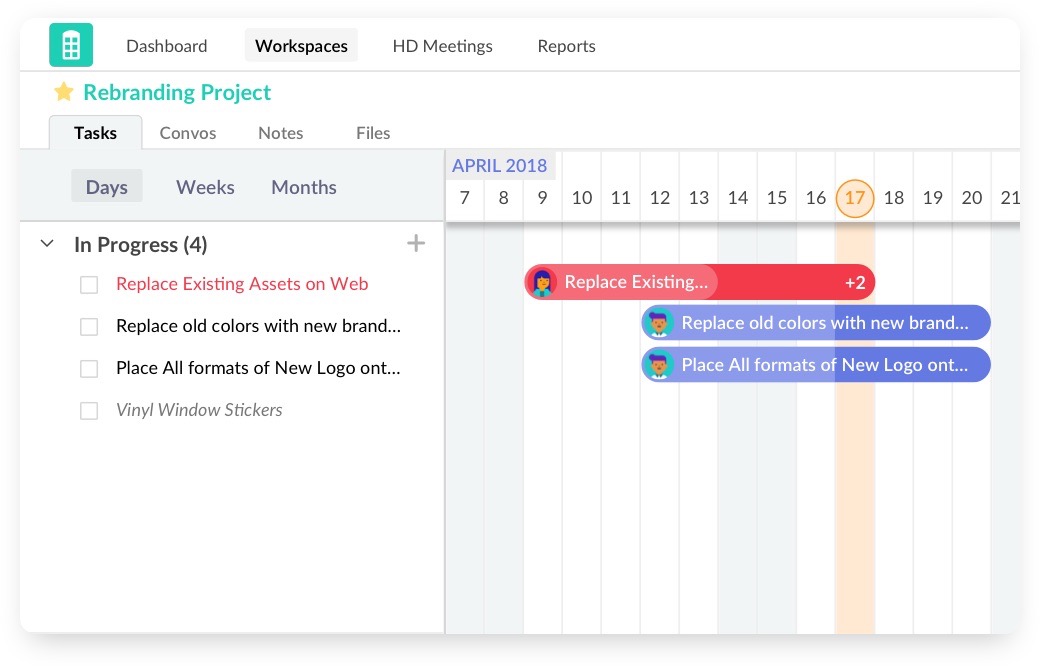 Just like Asana, Redbooth is an all-rounder with task lists, charts, sprints and other features like file sharing, and time tracking.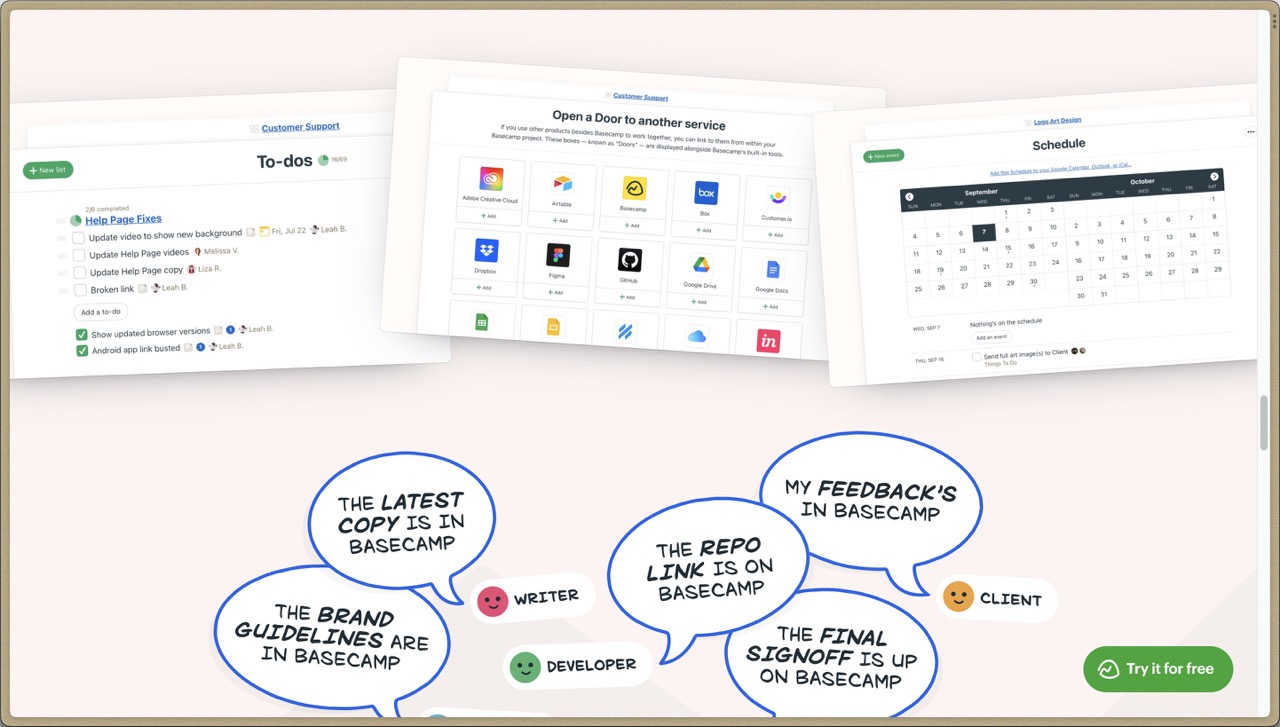 Basecamp is a tool that focuses, not on the technical, but rather on the communication and collaboration aspects of projects. It's designed to be simple and fun to use.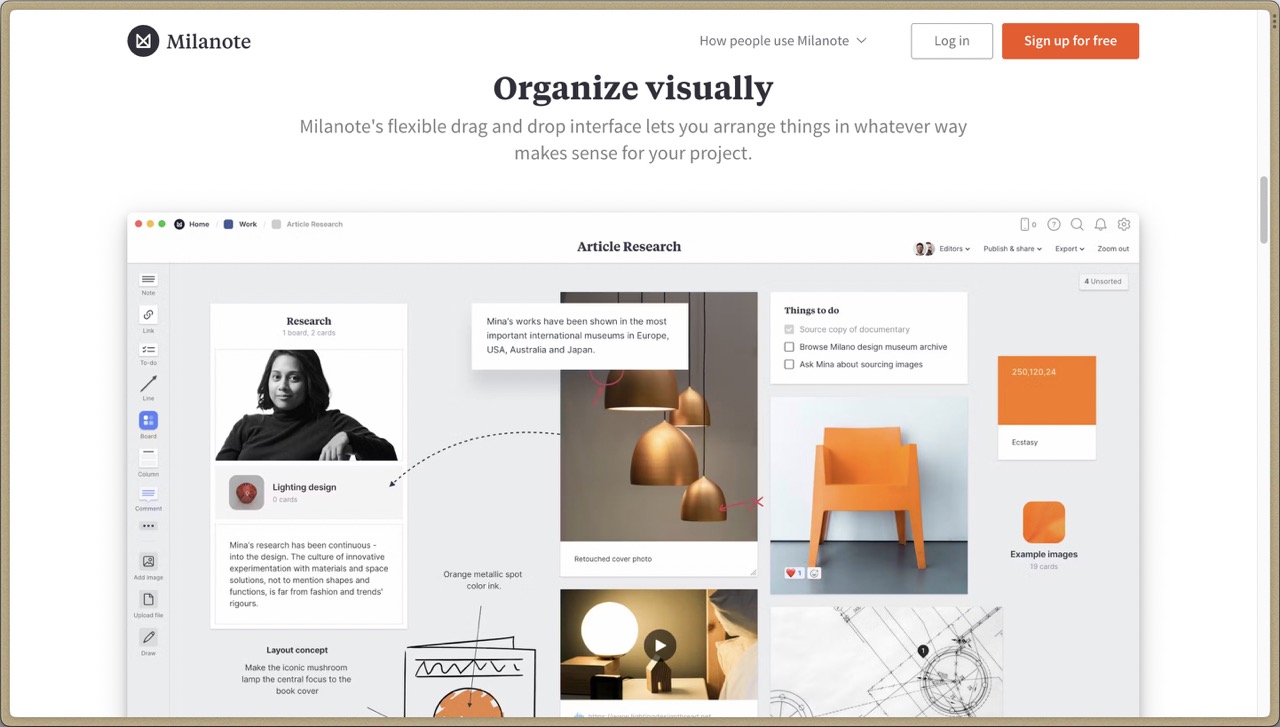 A user-friendly tool for managing projects and creatives all in one visual board. Sometimes, to organize your thoughts, you just need to jot them down, and that's what Milanote delivers.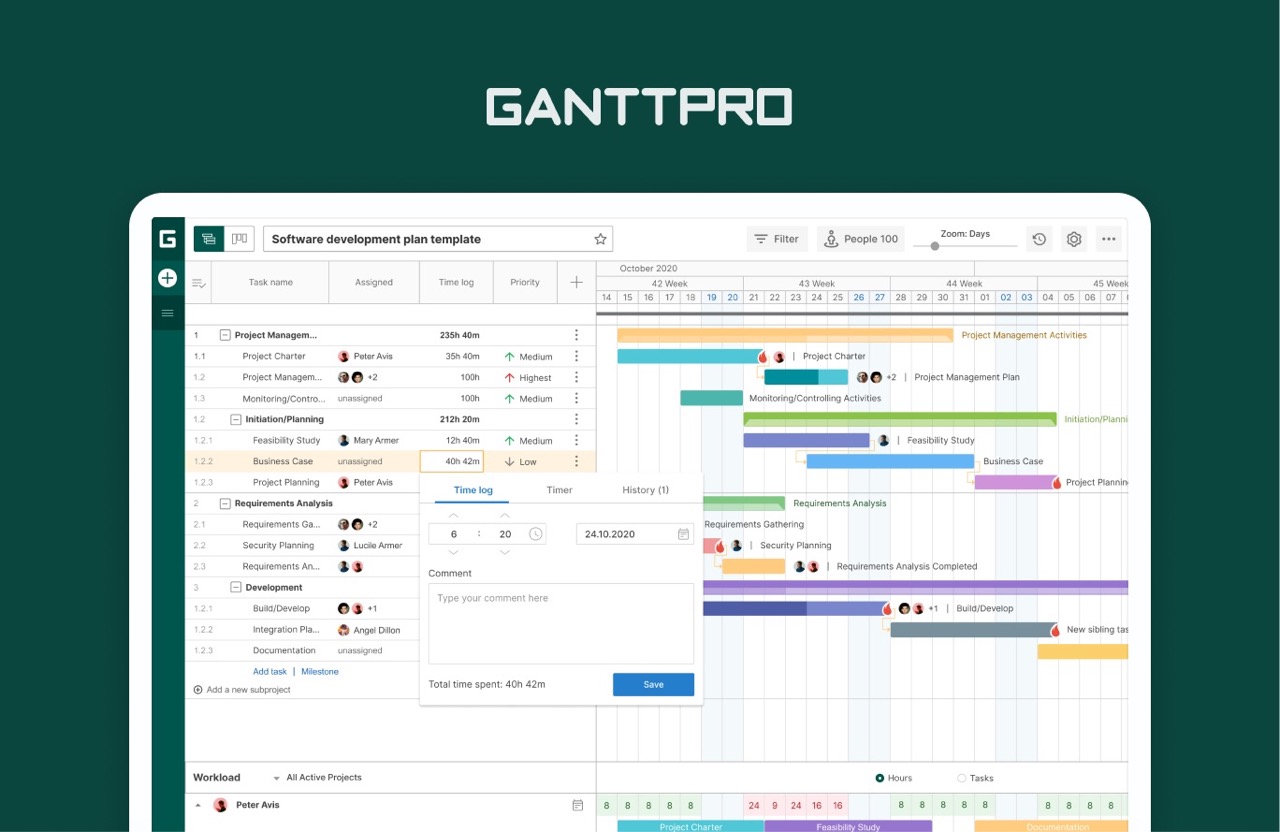 An online Gantt chart tool for project scheduling. Simplify, track, and extract useful insights from projects.
Proposals
Impress your prospects with beautifully professional proposals!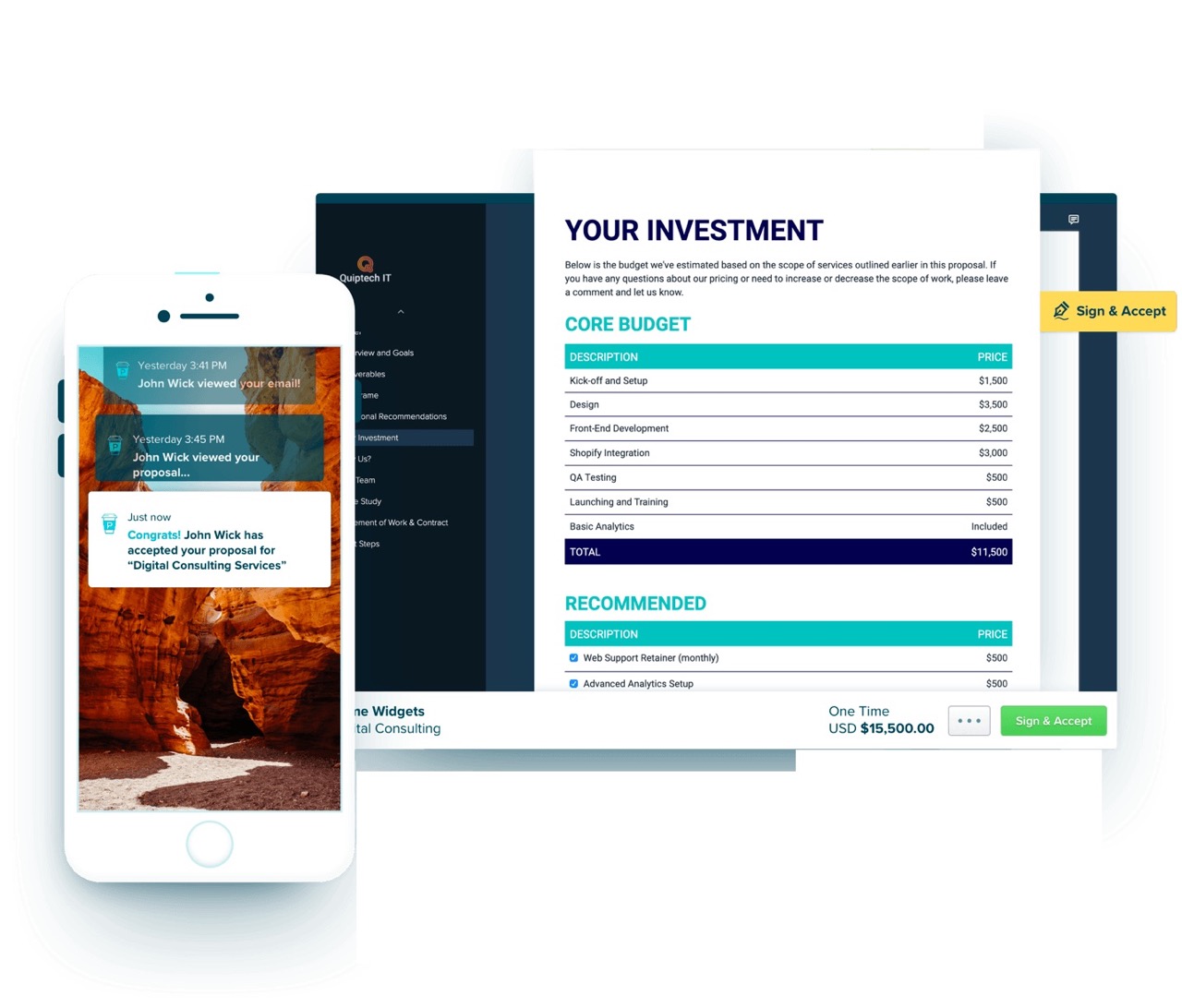 Proposify is an A-Z proposal tool that assists sales teams in creating, sending, tracking, and e-signing proposals, contracts, and agreements.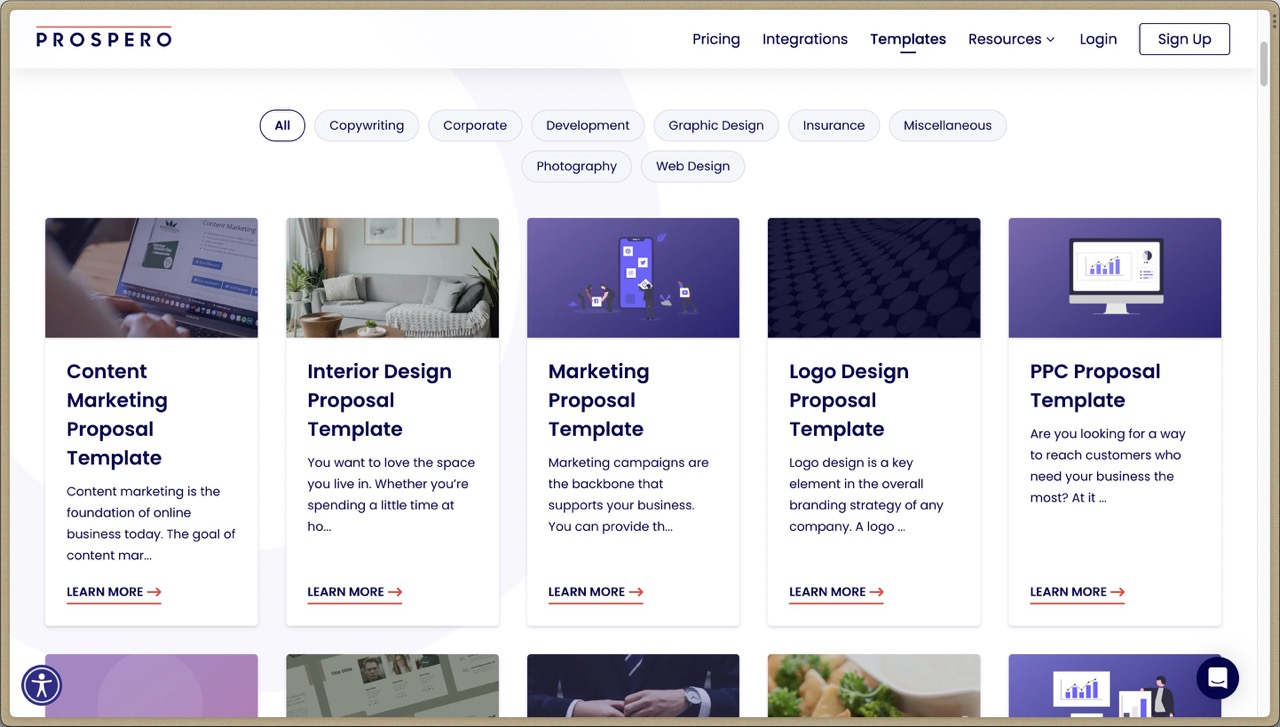 A tool for creating aesthetically pleasing business proposals. Prospero integrates with Stripe, Zapier, Slack, Wix, and many more. A great choice for freelancers.
Social Media Management
Modern day businesses utilize social media to cast a wider net. Let's see which of these are right for yours!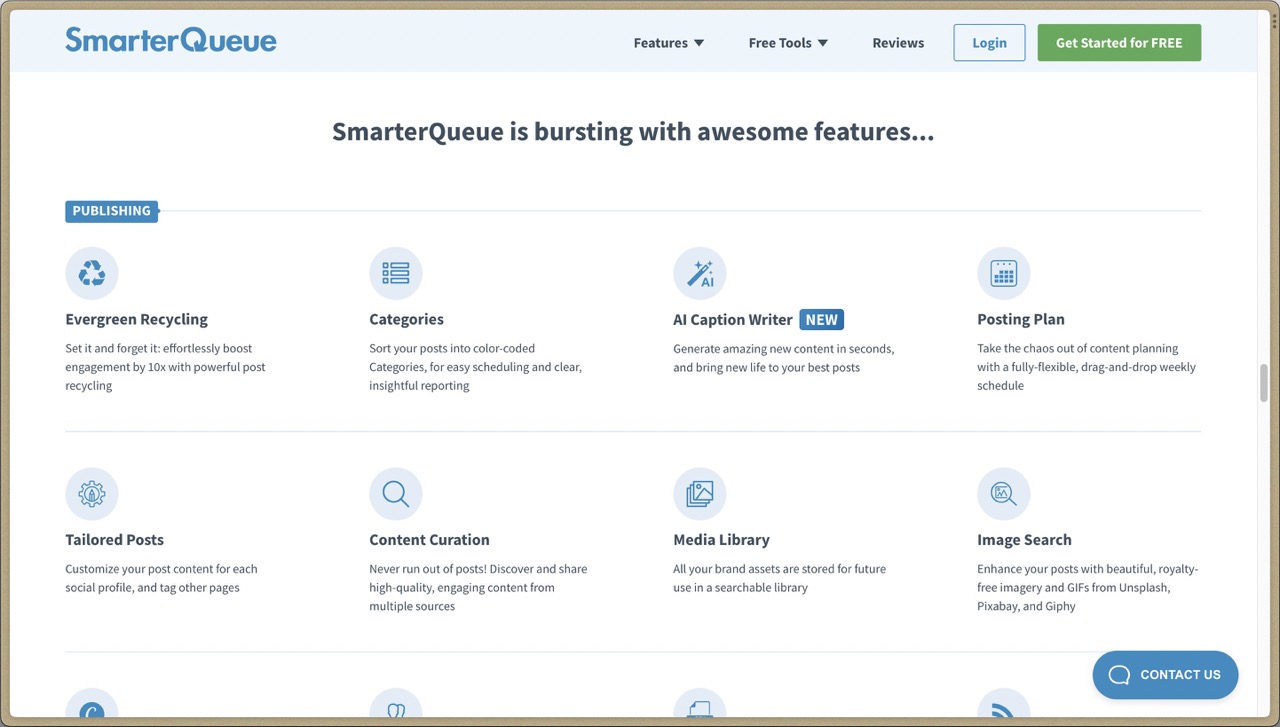 Improve your social media game with SmarterQueue. True to its name, this tool lets you queue, boost, and organize your content intelligently. Apart from that, it also has other neat features like content recycling, a calendar for your posts, and even competitor analysis.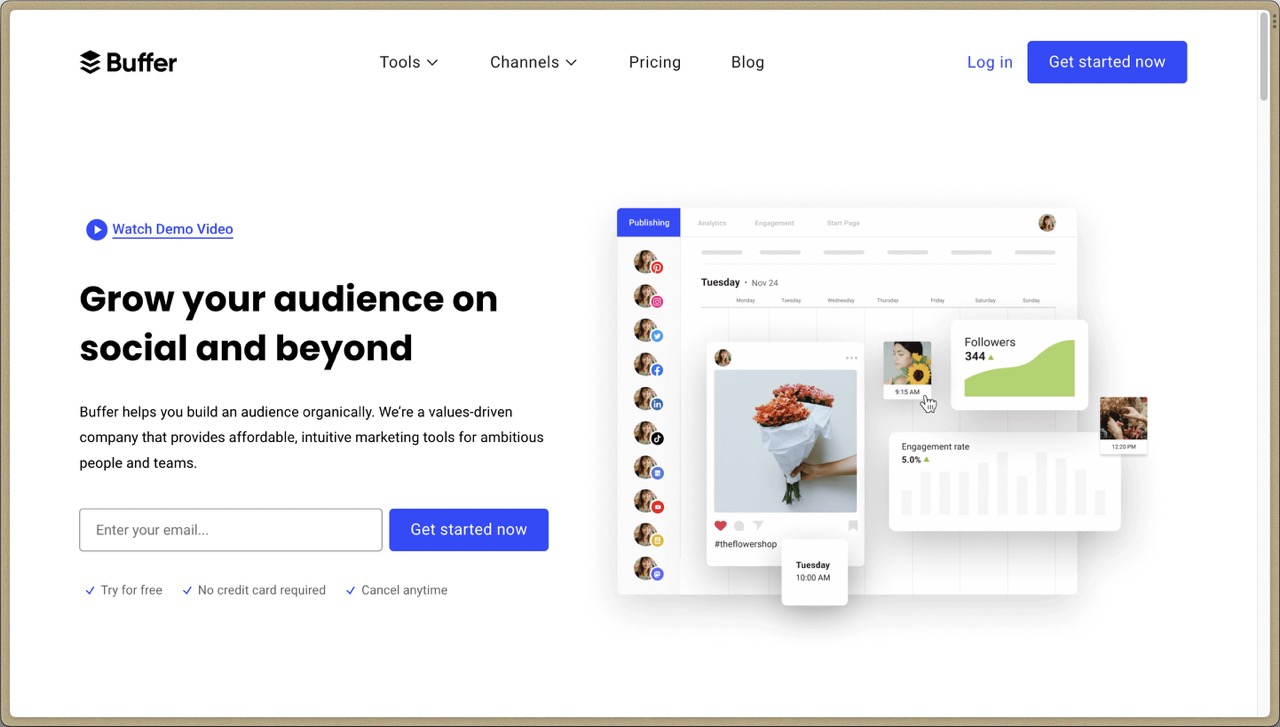 Buffer is a feature-packed social media package comprising three tools: publishing, analytics, and engagement. Its main function is to schedule and publish content across various social media platforms.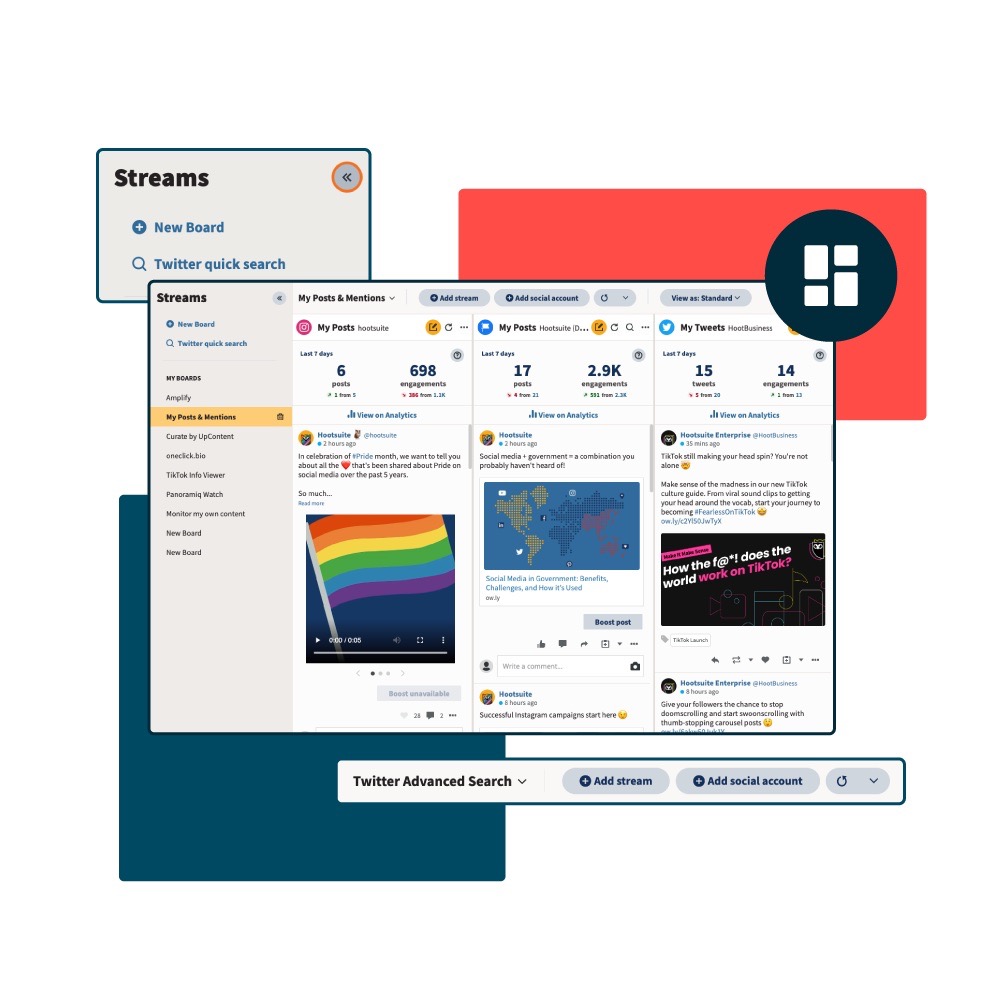 Manage every social media account your business holds, all in one place. Hootsuite lets you plan, schedule, and publish campaigns from a single dashboard.
Task Management
To-do lists aren't only used for groceries and travel. Writing (typing) things down will help you become more responsible and organized, especially when actively creating a productive WFH set up! Here are your options for a working from home planner.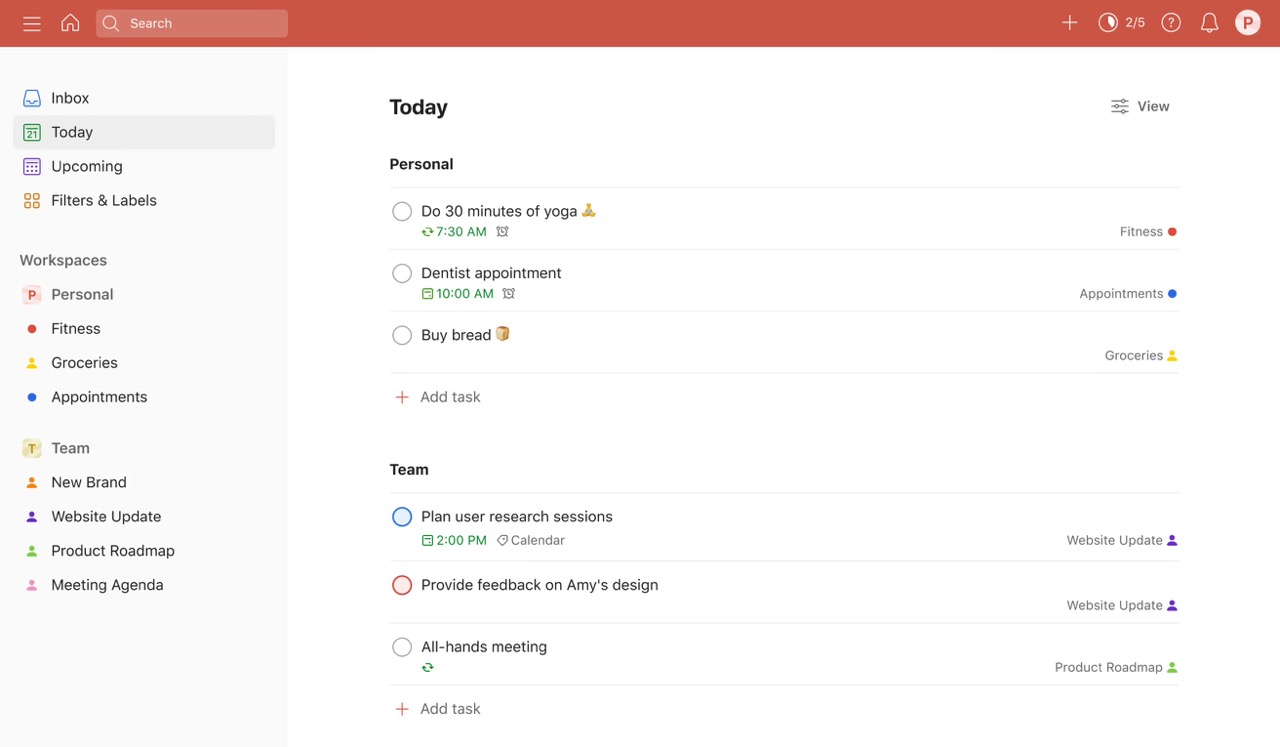 Todoist is a to-do list app that provides users with a complete task management package along with other noteworthy features. Examples would be the natural language input, project creation, labels, filters, and much more. The app can also be used as a collaboration tool with the option to invite people into projects. Aside from the features, users of Todoist often praise the build quality and overall smoothness of the app.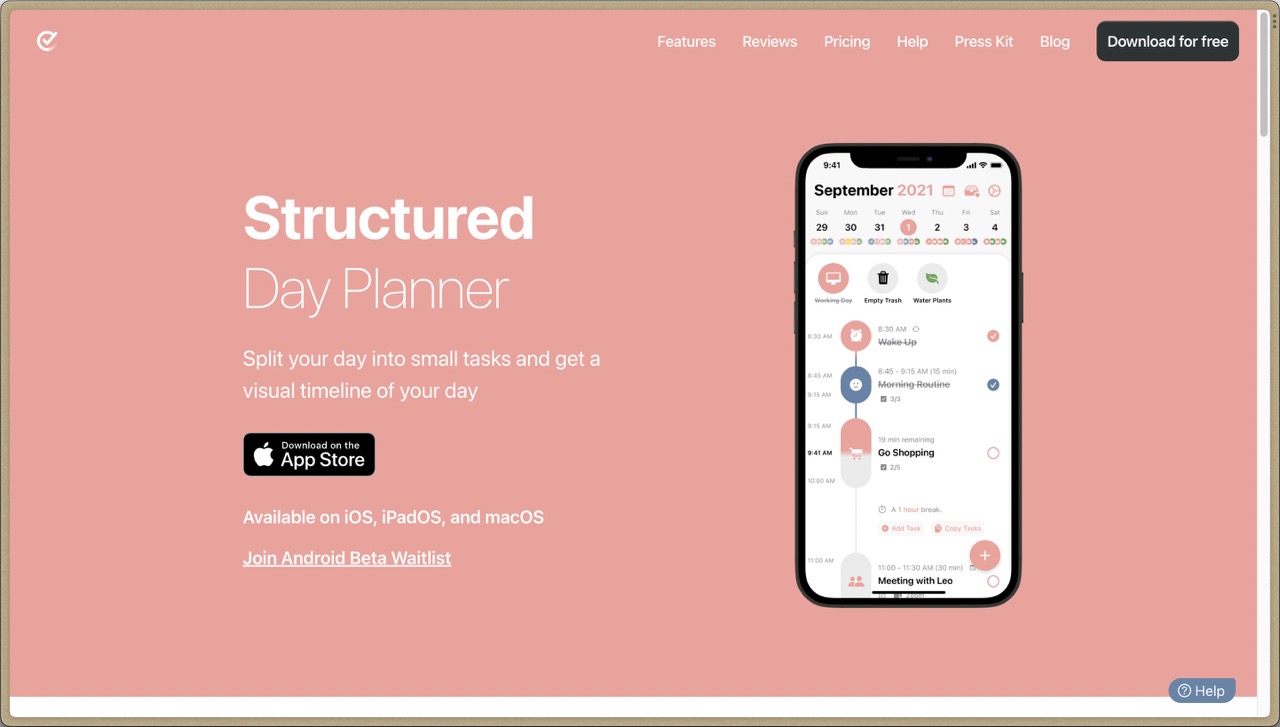 While others on this list are designed as lists, Structured is more visual with its approach to task management. Unlike the rest, this app actually lets you create a visual daily planner, complete with task duration, so you know how much time you have left for each.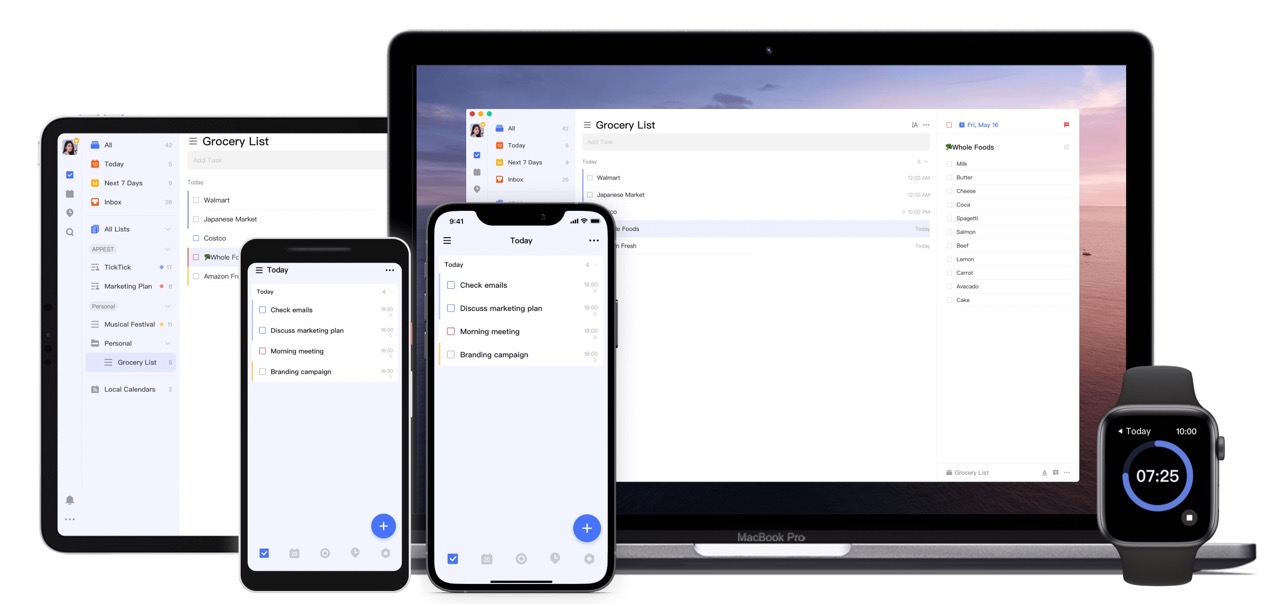 Ticktick is a to-do list app that seems to have it all. Along with task management (Today, Inbox, etc.), it also has a built-in, full-sized calendar, a pomodoro, and even an Eisenhower matrix.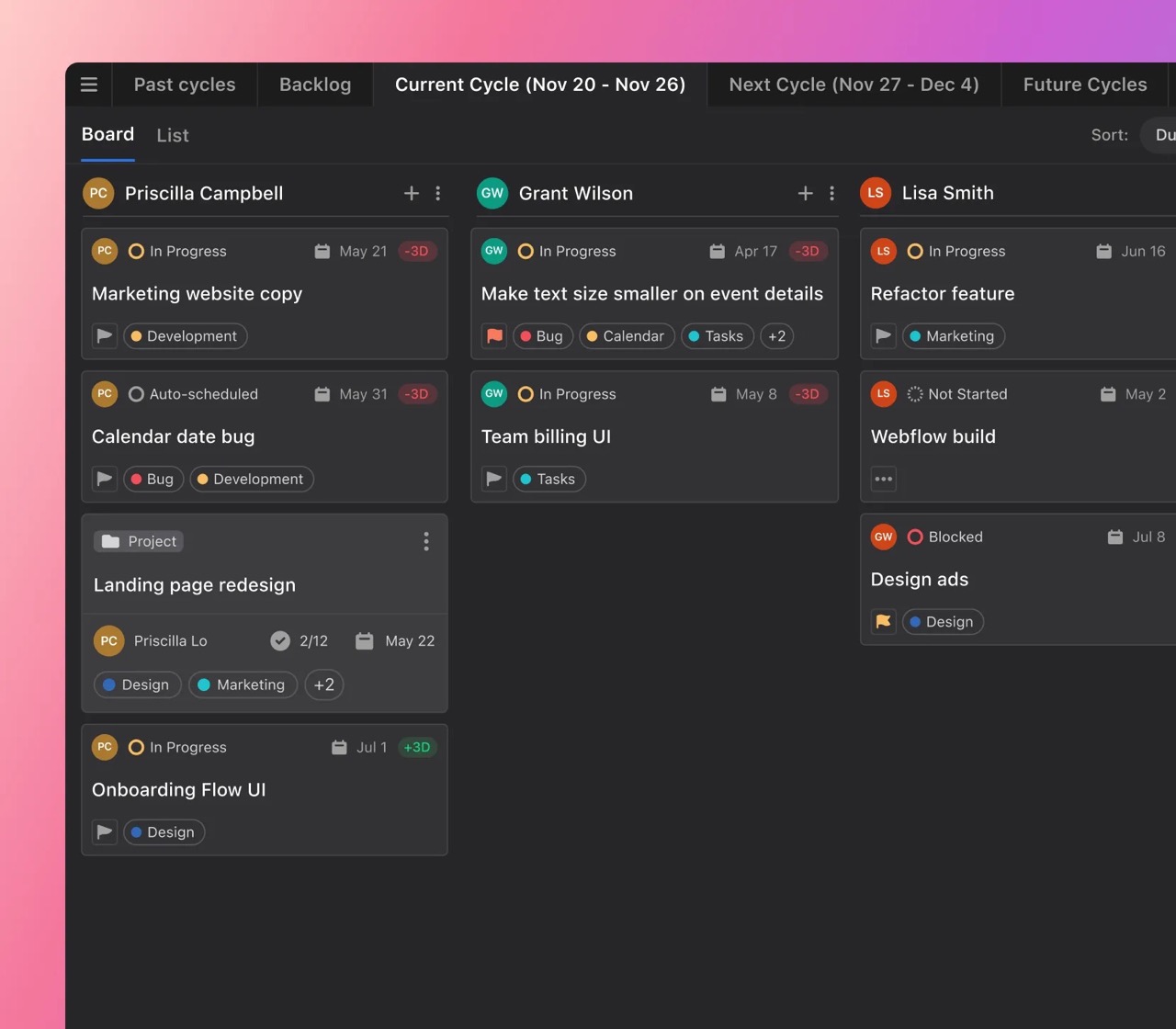 Motion is an AI-based to-do list app that creates a personalized calendar schedule for you. This ambitious tool wants you to dump all your tasks in one list and let machine learning organize it automatically.
Time Tracking
Parkinson's Law states that, when we schedule something to finish within the day, we'll actually take the whole day to complete it. Put simply, work expands to fill the time, and that's not really the most productive way to spend the day. To make better use of your time, try these!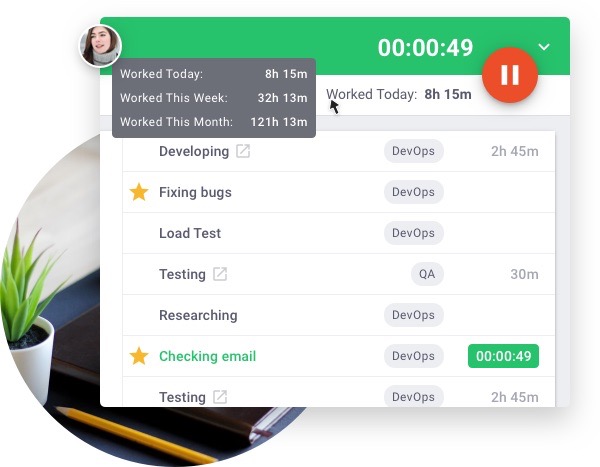 A popular time tracking software that helps you stay productive and even provides you with insights along the way. Time Doctor also integrates with project management apps for a more synchronized work setup.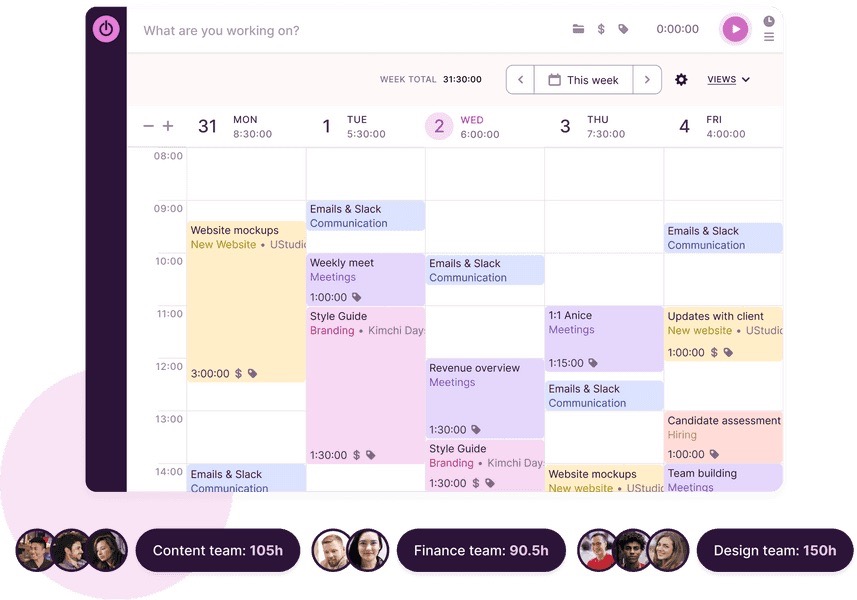 Toggl is another time tracking tool but takes a different approach from Time Doctor. Instead of focusing on your personal (or even your team's) productivity, it's more tailored for project forecasting. With little features like automatic time tracking when opening specific apps and a dedicated project (time) report dashboard, you're enabled to stay on top of the project's status and its future progress.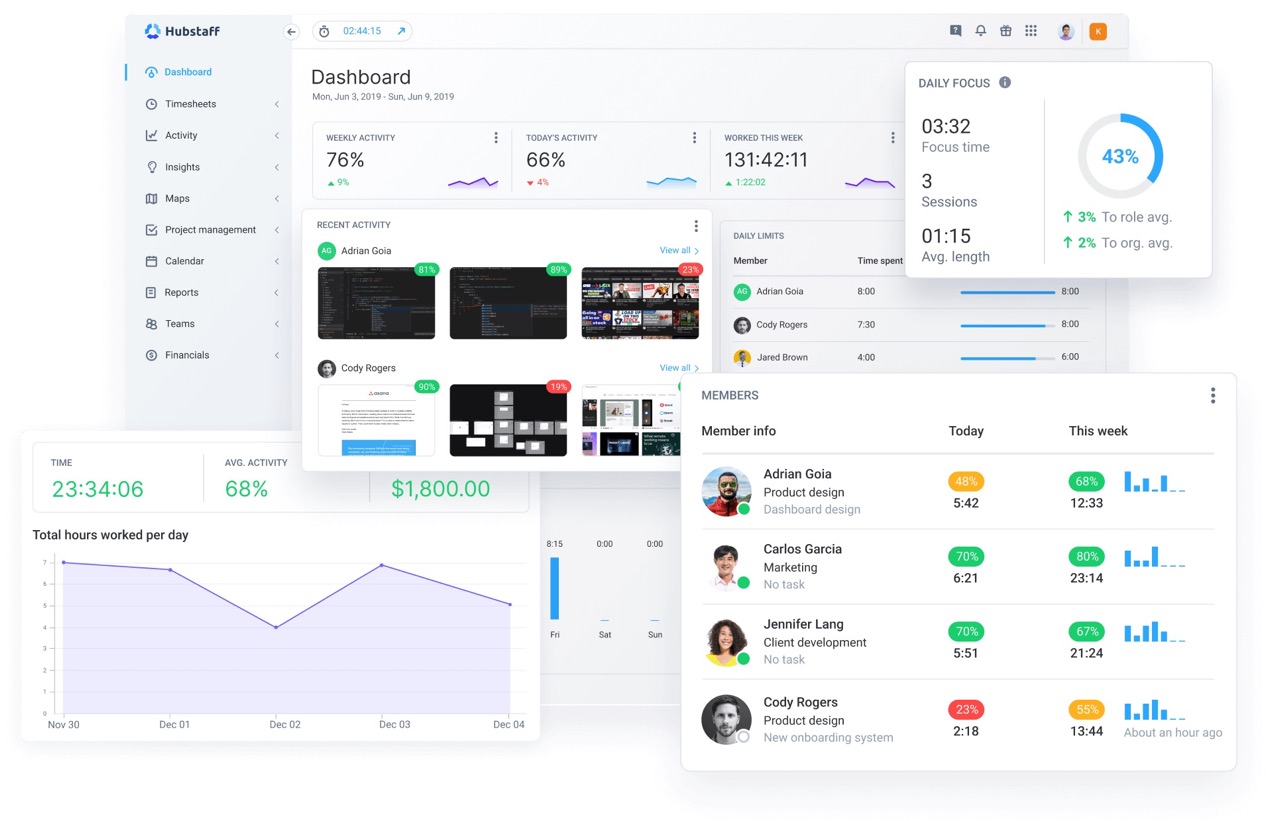 Hubstaff is similar to Time Doctor, but it includes automatic tracking (similar to Toggl). It also focuses on team productivity. However, its way of promoting productivity makes it more useful to employers due to the screenshot feature and movement monitoring. But if you enjoy the assurance it gives to the company's clients, then by all means, Hub Staff is a great time tracking tool for your needs.
Video Recording
Need a quick way to record videos? These are your options.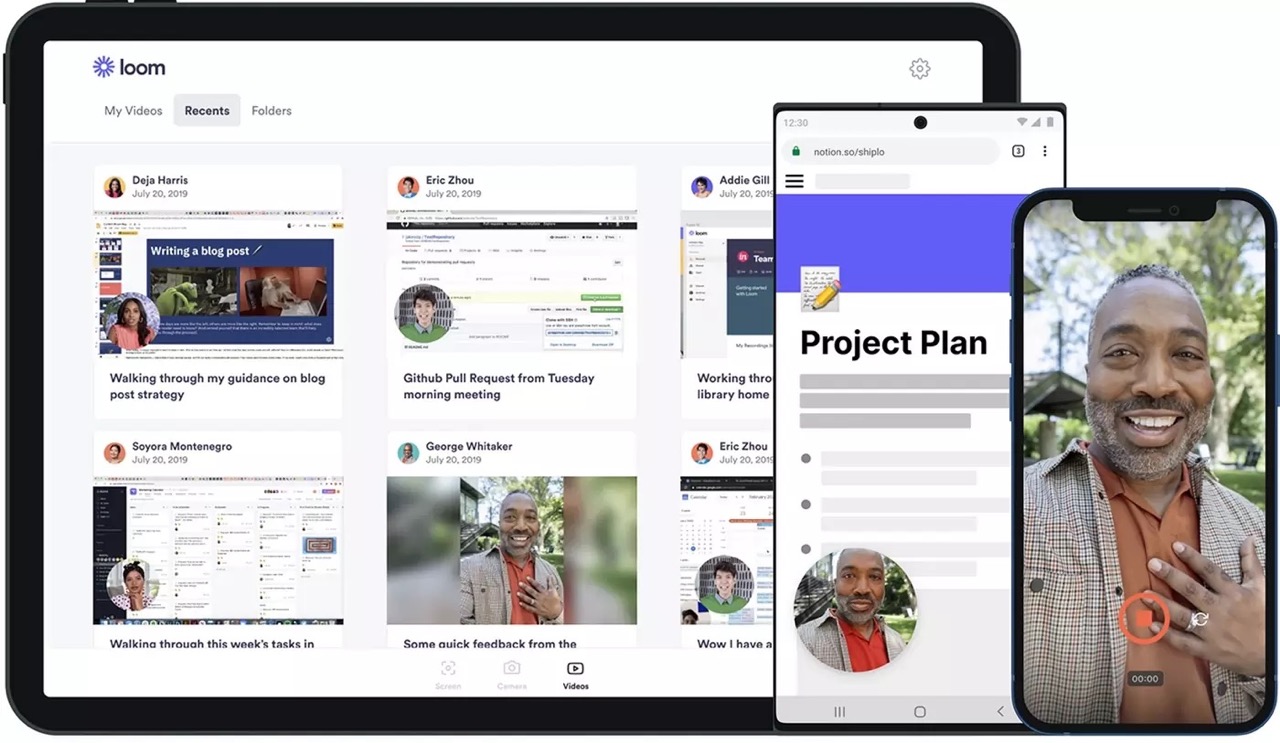 Have you ever seen a YouTube video of a person boxed on the side of their screen explaining what's happening on their screen? That's essentially what Loom is. It lets you record your face and screen at the same time.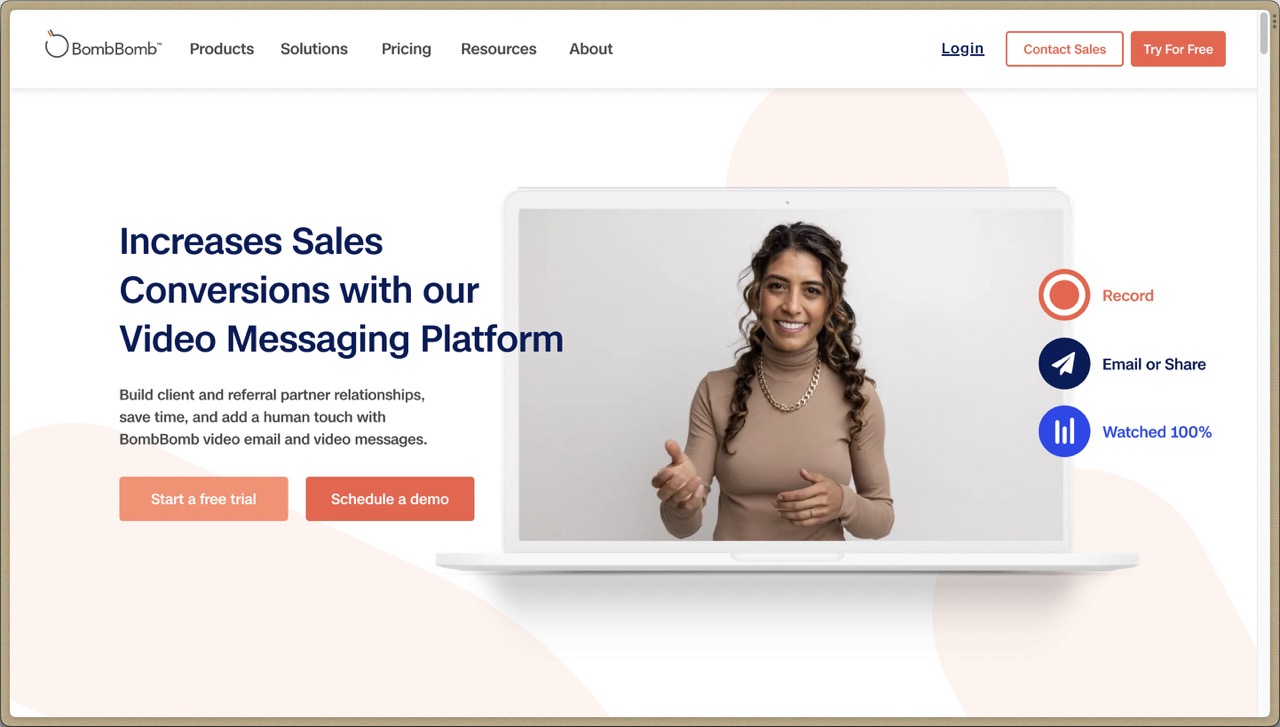 A video recording tool that's focused specifically on sales teams! BombBomb helps you generate more email activities through clicks and replies. If you're looking for something to boost your sales outreach, then this is probably a good start,
Work Socials
If Reddit is a place where you find like-minded people, then this app is for professionals working on similar careers or industries!
Facebook is for personal use, LinkedIn is for business, and Fishbowl is for professionals. While you may argue that LinkedIn can do the same, Fishbowl actually takes an approach similar to Reddit, where you can be anonymous and post nothing but a job title in front. Communities (or subreddits for Reddit) are called Bowls and you can join those that interest you. For example, in the bowl "digital marketing", you can see posts about pro tips in an agency by "creative director". This helps protect your identity while being able to mingle online with similar working individuals.
Writing
Are you a writer? You'll find these useful. You're not? You'll still find these useful. Increase WFH productivity with a writing tool that fits your style.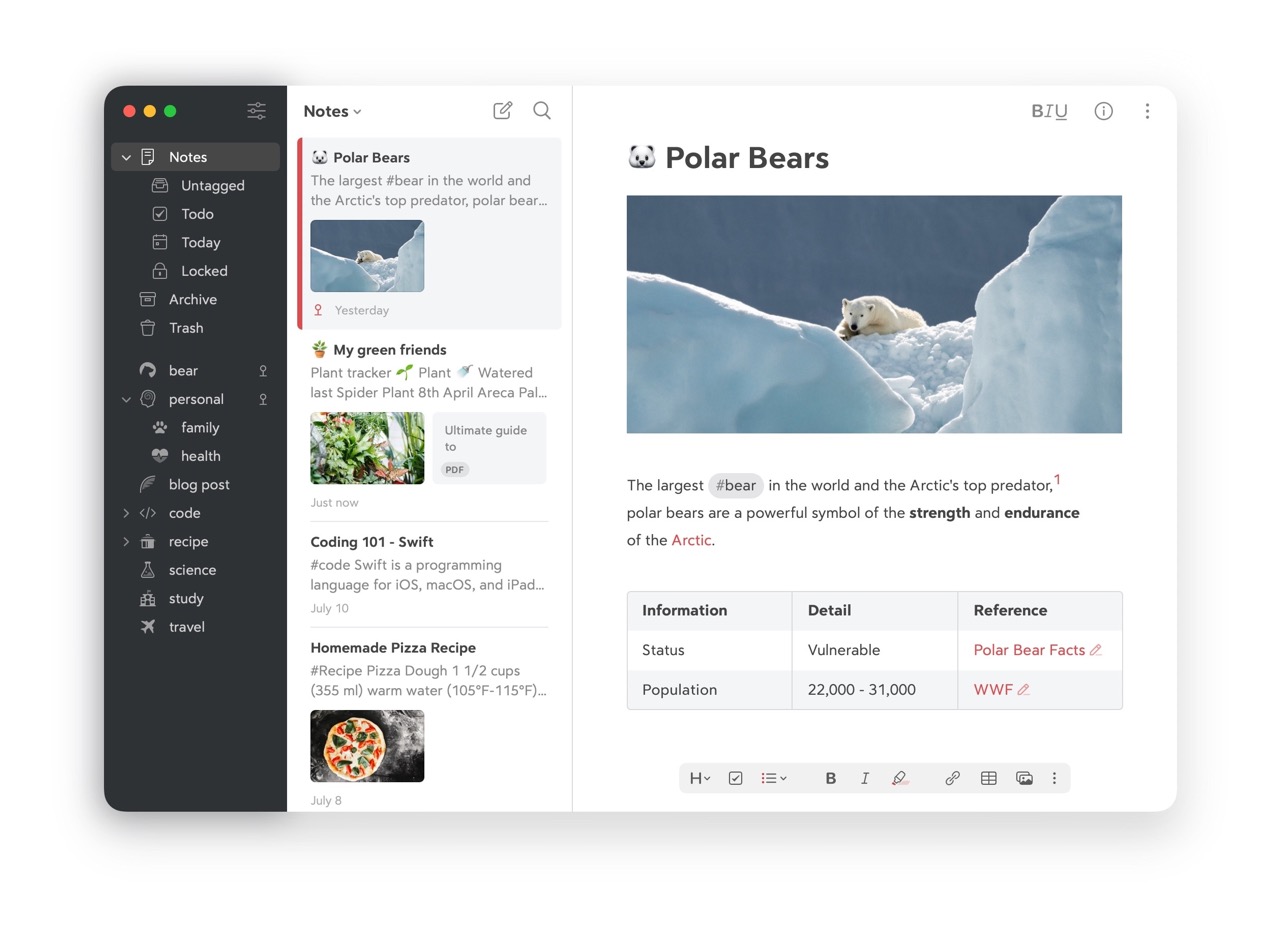 Bear is a gorgeous writing app that uses tags to organize notes. Bear is a simple app that does not really have a lot of features, but what makes it stand out is how fluid the writing experience is. Writing on Bear feels natural and enjoyable. If I could describe it, it's like using your favorite pen on quality paper – on top of a leather pad.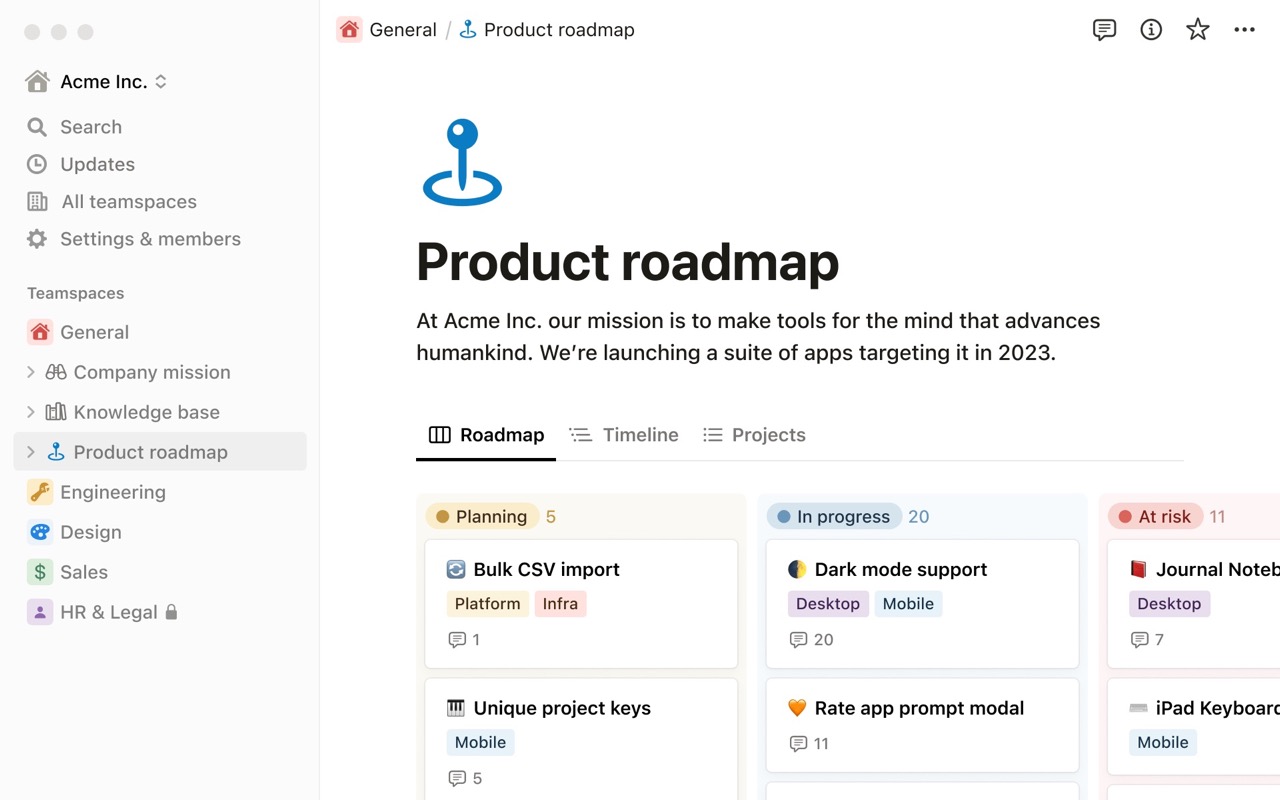 If you want more structure in your individual notes, then Notion is the answer. A polar opposite to Bear, Notion is packed with features. You can add tables, create personalized "blocks", insert subpages, and set up backlinks all for just one page. Oh and you'll often find content creators using this.
Rytr is an AI writing tool to help you create blogs, pitches, emails, interview questions, and much more! Just to clarify, it's not a paraphrasing tool. Instead, you put in the style, tone, keywords, and even the level of creativity you want, and watch the magic happen. Of course, there will be some words or structures that won't match your intended output, Rytr has a feature to rephrase them, or you can manually make adjustments to your liking.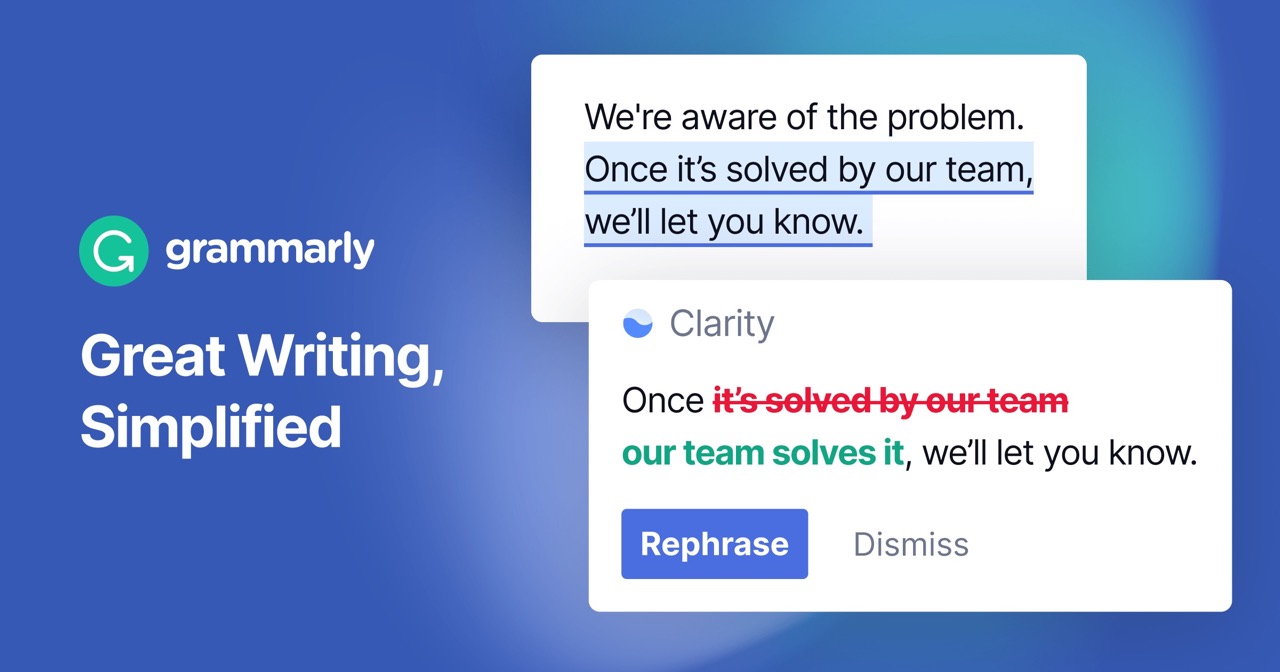 You've probably seen ads for Grammarly before. As the name suggests, it's a tool for checking your grammar. But more than that, it also helps you identify the tone of your writing. Grammarly can be a standalone app for your phone or a browser extension that integrates well with Google Docs, email platforms, Twitter, Facebook, or any website you can write on.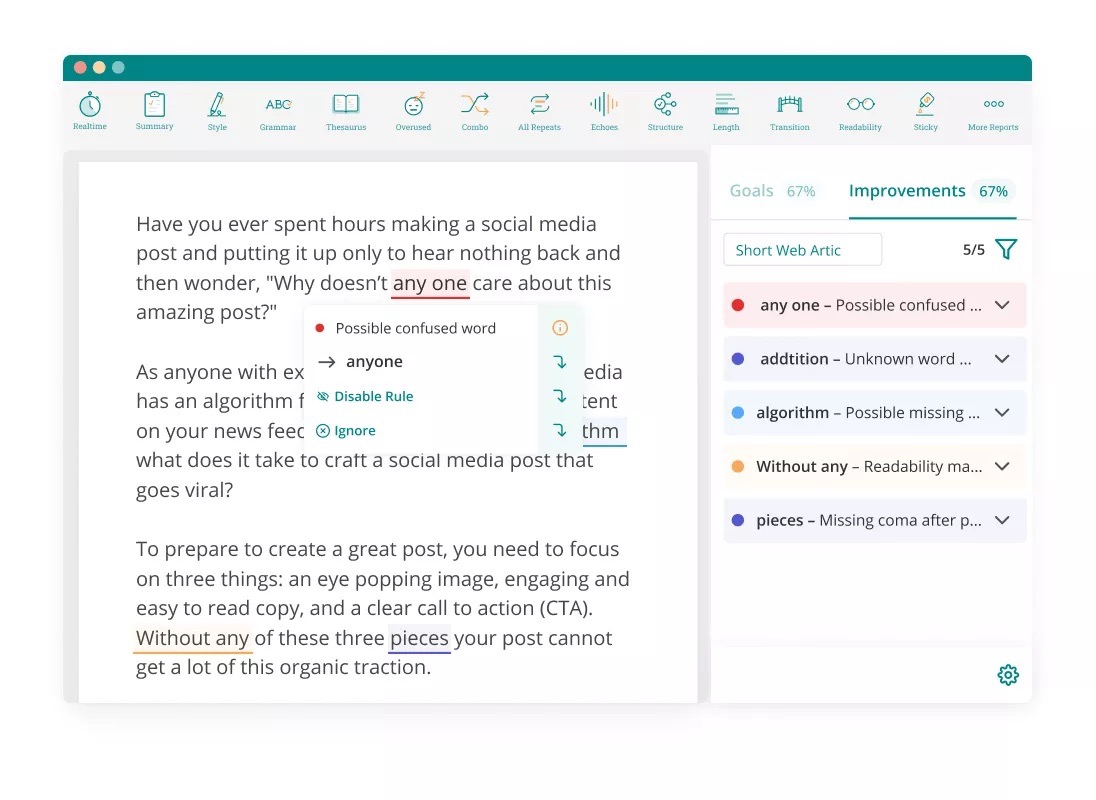 ProWritingAid is an AI tool like Grammarly. What makes it different is its comprehensive filters. It can suggest edits for a specific tone, type, or length of content.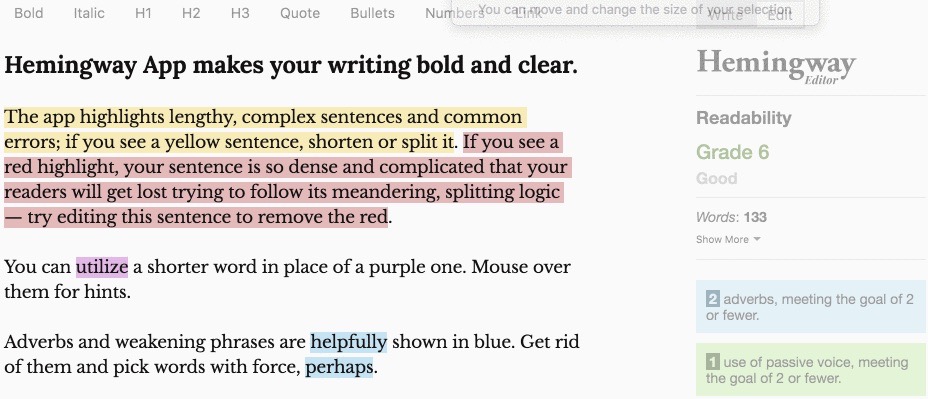 Beyond spell checks, Hemingway is a website (or app for those who paid the one-time fee) that helps writers improve their craft. The app suggests fixes for sticky sentences, split infinitives, running sentences, and much more. Worry about sentence structures later and just keep writing. Hemingway is great to further develop a better writing workflow.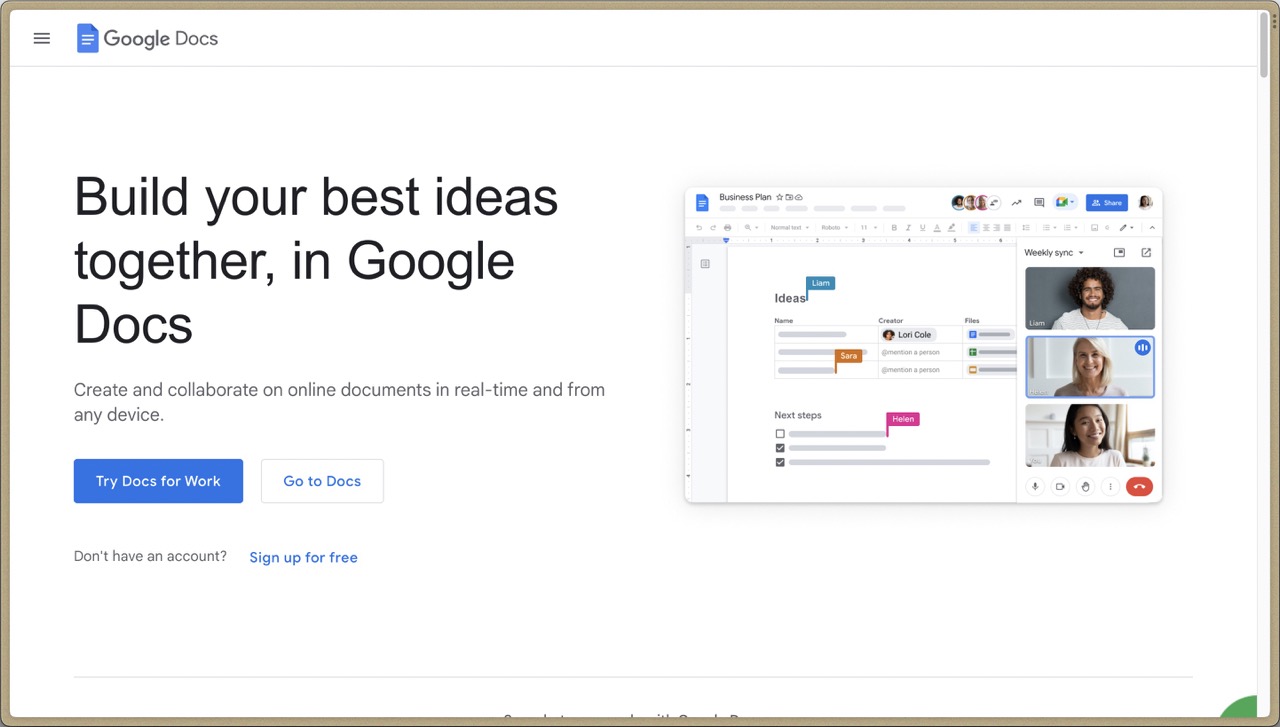 Google Docs is a great writing app for many reasons. It's free, collaborative, and feature-packed. You can't really go wrong with using it. The only downside I could see is it could get a tad boring after using it for a long period of time. It doesn't have the personalization that Bear and Notion has, making it difficult to brainstorm or do creative writing.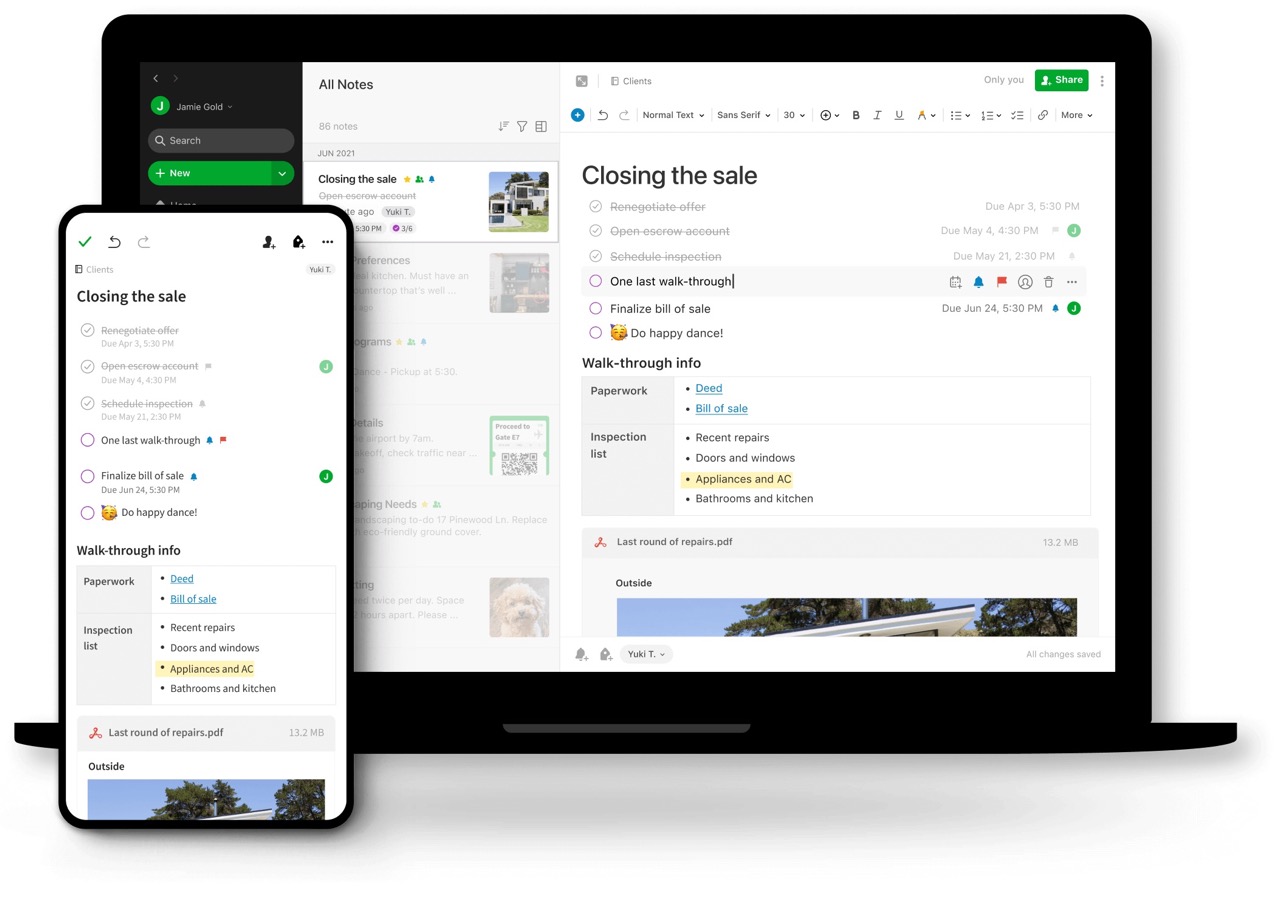 Evernote is an age-old writing app that seems to have it all. Some features include tasks, calendar integrations, PDF annotations, and business card scanning. Then again like all the tools that try to be everything to their users, Evernote is not a master of a particular feature. If you need an all-rounder and cannot be bothered with switching between apps, then Evernote might just be for you.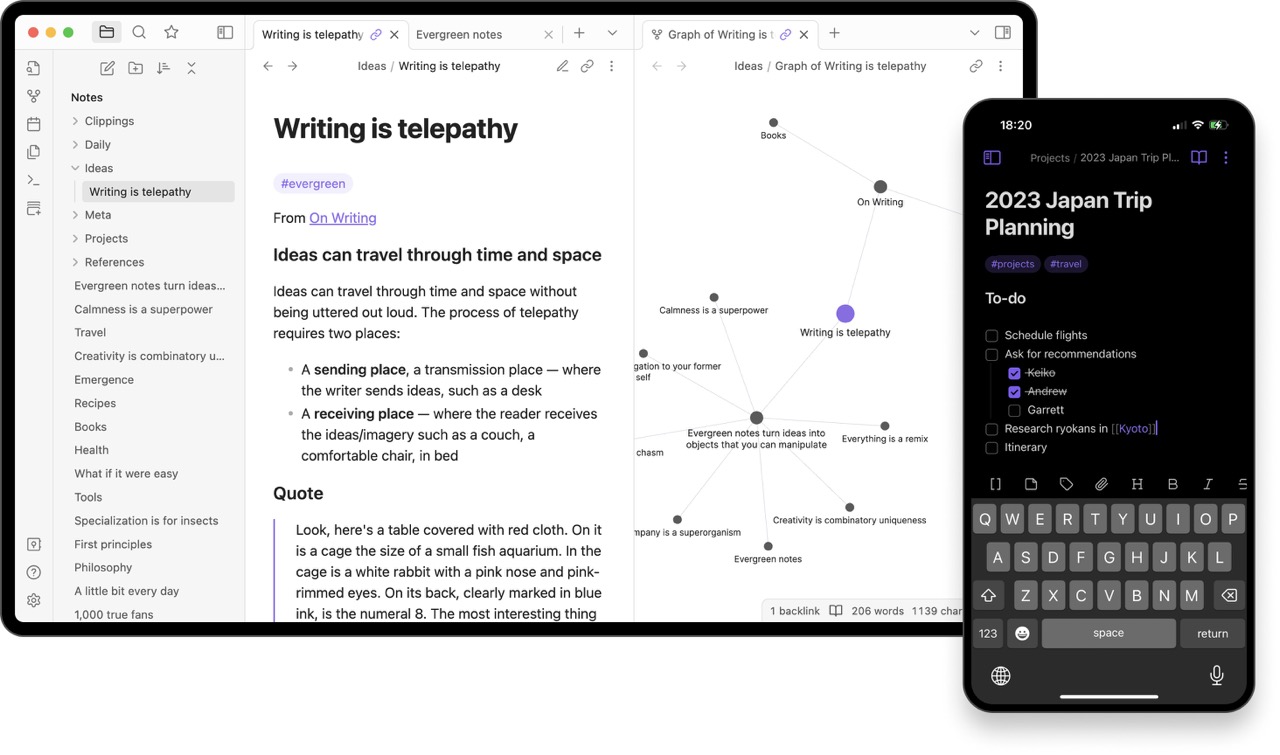 Obsidian is a simple, yet powerful note-taking app that gives you the convenience and security of keeping files locally in your device. Access, write, and revise, and future-proof your notes even when the internet is down with its reliable markdown style. Aside from this, Obsidian also has a grid view, backlinks, outgoing links, and much more!
Final Note
Remote working comes with both perks and drawbacks. But with this long list of remote work tools, you can now ease up and fully enjoy the advantages of remote work!